Thanks to a few of my Twitter followers, here are a few pictures and a video from the Tiger Walk that was not supposed to be. It's almost like we were there…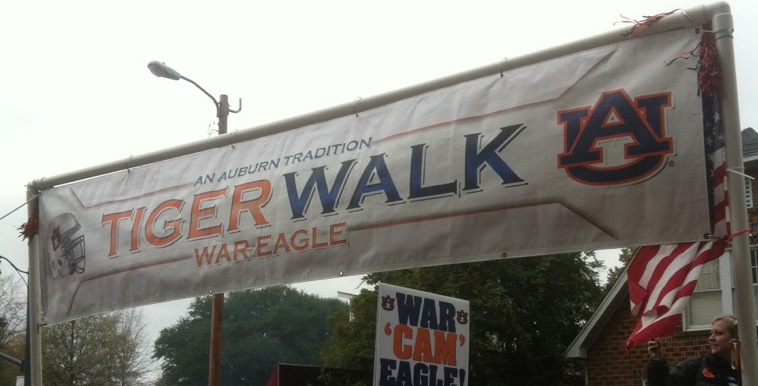 Mobile readers view it here.
Thanks to @BigjoeyAU, @jefoster, @shane4_UA, @paigemlowery, and @dmbustopdreamer for the pictures and videos.