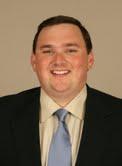 Flint Harris (@Flint_HolyTurf) is an Arkansas graduate that runs and writes for HolyTurf.com, a site all about the passion of college football, specifically the SEC and Big 12. Flint has been a staple of the Arkansas-themed Other Sidelines, and he's never given me a reason to not invite him back. This summer edition is no exception. You should like all of his answers. It's a shame he pulls for Arkansas. Oh, but that last answer… nevermind.

1. What is an Arkansas fan's first thoughts of Auburn football right now?
Hog fans probably think that winning the Auburn game will be the key to getting to a bowl game and having a successful season. Undoubtedly Razorback fans are curious to see how much success Gus has without a beast like Cam Newton running the offense and mauling defenders along the way.
2. Are you a Bielemer and why?
Ehh…I like the hire. SEC teams keep winning national titles. SEC teams winning national titles run the ball, albeit in totally different ways, and play terrific defense. Bielema is keen on both of these ideas. He also has an edge to him as an underdog, which Arkansas fans appreciate. Ergo, I do think Bielema is a good hire. If he wins six games this year, I will be impressed. Very impressed. Petrino and Smith left the place in poor shape.
3. Are you completely behind Bielema's anti-HUNH whining, I mean arguments?
In a word, no. This is the one thing Bielema has said that is disappointing to hear. Look, I get that player safety is a hot button item and very important, but Bielema sounds like a Big 10 head coach wanting to play football in the 1970's. Are players more likely to get hurt at the end of a long drive without rest, probably. Does that mean we need to change the rule, not unless statistically significant scientific data can prove just that. If big ole' offensive linemen can play 10-12 straight plays why can't big ole' defensive linemen do the same thing?
4. If you had your choice for head coach, would you take Bielema, Petrino, or Malzahn. What would the rest of the fanbase say?

This is a really good question. Most Arkansas fans would say Bielema because he is here now and has not screwed up yet. Some would clamor for Gus because of his rampant success as a high school coach 10 minutes from the Arkansas' campus and then point out his successes at Auburn as an OC and Arkansas State as a head coach. I would still take Petrino. He took Arkansas to the best place it has been since Frank Broyles won a national title with a Sugar Bowl appearance and Cotton Bowl win among his accolades in winning 21 games in two years. Arkansas destroyed South Carolina (44-28) and Kansas State (29-16) in 2011, who both were top-10 teams at the time, and neither game was ever in doubt. In 2010, Arkansas beat four ranked teams and had then #1 Alabama beat before collapsing and losing to by four at home. Arkansas led at Auburn by a touchdown in the fourth quarter even outgaining Auburn by almost 100 yards, but three brutal turnovers and Cam Newton ensured Auburn would not fall prey to the Hogs.
5. Name two current Auburn Tigers that scare you and why.
The quarterback, I know Gus has not named a starter, but whomever he selects will drive fear into Razorback fans because quarterbacks in his offense are usually a bear to deal with it. Hog fans prefer the newest QB not resemble Cam Newton's size or abilities in any way. Tre Mason certainly can cause problems for defenses after averaging almost six yards a carry last year. I suspect he will have more success in the SEC this year too.
6. Name two Arkansas Razorbacks that we may not know about it that we should keep our eye on.
Hunter Henry is a tight end people are really excited about. He is 6'6'' and about 250 lbs. The Little Rock native turned down Alabama, among others, to stay close to home. LB Jarrett Lake has made an impression on the coaching staff. He only made 11 tackles in 2012, but the senior is always getting rave reviews from the assistant coaches.
7. What will be the most improved unit for Arkansas this year?
When you finish dead last in the SEC in rushing offense by 20 yards a game and hire a coach who runs the ball very well, the running backs better be the answer. Jonathan Williams was a 4-star recruit from Texas who showed signs of big play ability last year with two big touchdowns on short receptions with long runs after the catch against Kentucky. Alex Collins was a 5-star recruit from Florida who will join him. They should be a formidable duo sooner rather than later.
8. What's your early score prediction for this year's game?
I incorrectly picked Auburn to win in last year's version of this article, but still think the talent discrepancy favors the Tigers. Arkansas will benefit from being at home because home-field advantage still means something in college football. Arkansas will be coming off of a bye week and probably with a 4-game losing streak too (the previous four are the toughest month in all of college football: A&M, at Florida, Bama, at South Carolina).
No doubt the players and fans will try to circle the wagons. The added intrigue of Gus coming back and of course Bielema stirring the pot at SEC Media Days will play a factor. Right now, I like Auburn in a close one: 31-27.
9. Where do you see Auburn and Arkansas ending up this season?
I see Arkansas ending up 4-8 and convincing themselves that things will be better in 2014, which they should be, but how much is the question…6-6 or 8-4? Auburn goes bowling as Gus shows he is an SEC caliber head coach right away.
10. I hear Arkansas is going with the "Never Yield" slogan this year. I'm sure you're not backing it because it of this… "War Eagle, fly down the field. Ever to conquer, never to yield…"
In the Arkansas fight song there is a line that says… 'Arkansas will never yield' and seeing that the Arkansas fight song was written in the late 1920's as opposed to the mid-1950's perhaps the Tigers owe royalty rights to the Razorbacks.
Ouch… he got me.