It was 11 AM. It was gloomy. It was Halloween. Barely-ranked Ole Miss came to town to face a struggling Auburn. It was 2009. Auburn's defense got some stops, forced turnovers, and the offense did just enough. The game was weird. Auburn won.
It was 11 AM. It was gloomy. It was Halloween. Barely-ranked Ole Miss came to town to face a struggling Auburn. It was 2015. Auburn's defense got some stops, forced turnovers, and the offense did nothing inside the red zone. The game was weird. Auburn lost.
Did I say red zone? I meant dead zone. Get it? It was Halloween. Dead. Red. Puns. Yeah.
Auburn drove inside the Ole Miss 10-yard line three drives in a row in the 2nd half and came away with 9 points. The Tigers lost to Ole Miss by 8 points. You turn that 9 into 21 and you're talking a 4 point win for Auburn. And if we're being real, if Auburn had scored touchdowns on those three drives, the game would've been in hand, causing Ole Miss to press and likely turn the ball over more.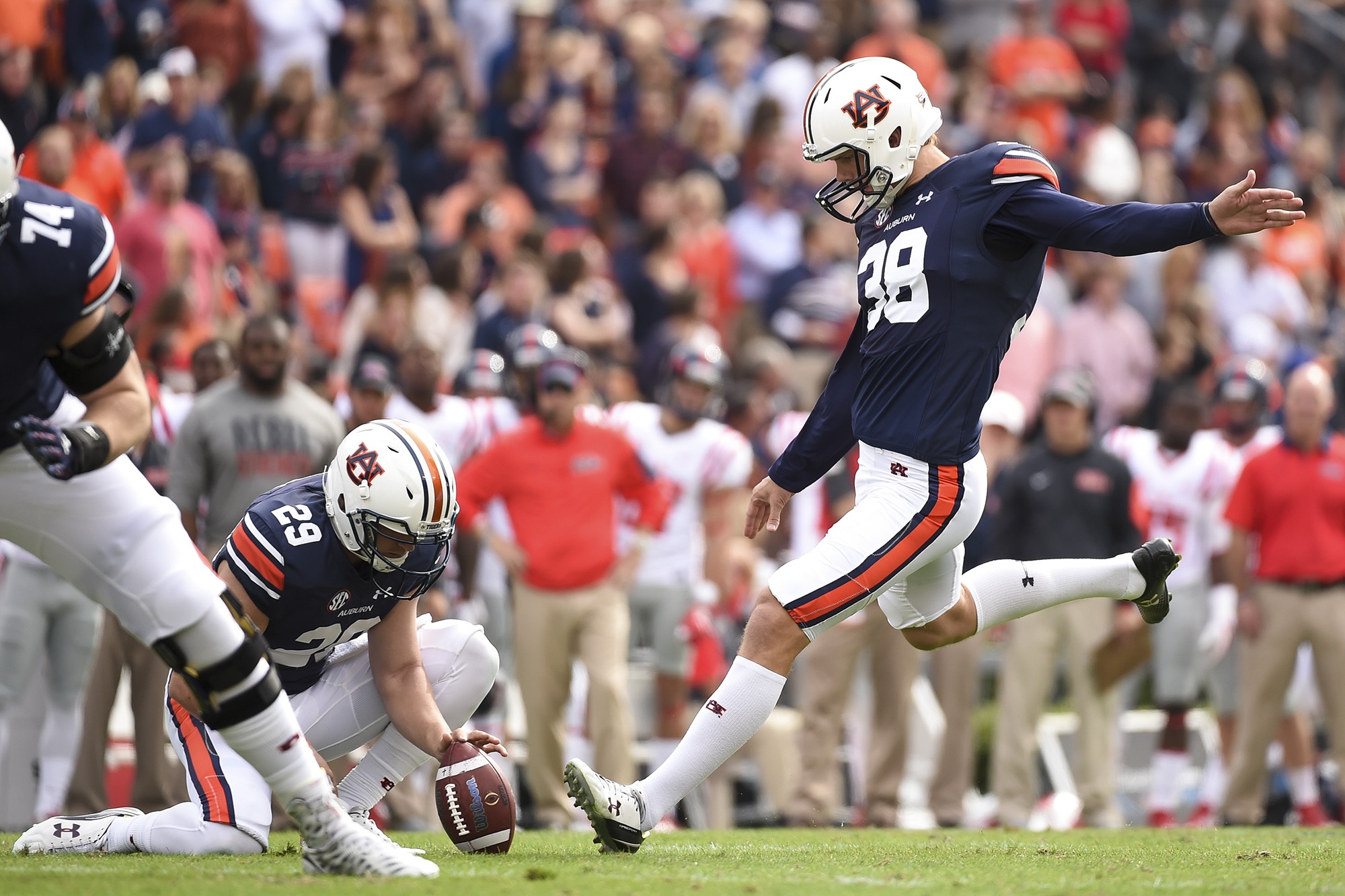 It was frustrating, man. Why? Because Auburn's defense held the Ole Miss offense somewhat in check. They forced punts and intercepted Chad Kelly twice. They played the run well and for the most part, and Carl Lawson was in Laremy Tunsil and Chad Kelly's head for most of the game.
But for whatever reason, just like it was in the Mississippi State game, the offense was lost inside the red dead zone (yeah, I'm still using this joke). It's easy to say, "run the dang ball up the middle." They tried that. They might have gone away from it too early sometimes, but I think every type of play was tried. Run up the middle, quick pitch outside, quick throws to the corner, rolling out and throwing it. They tried it. But it didn't work.
Ole Miss does have a defense. It's kinda of been what they've been known for recently. Maybe that was it. Even if it was it, Auburn played well enough to win by two touchdowns.
I think the slight injury to Sean White has Gus wondering what he should do with Jeremy. He's probably thinking he could throw him back in there because it may be better than a slowed Sean. That much was obvious with the amount Jeremy played most of the game.
He threw real passes. One into double (not trouble) coverage that was saved by a great catch by Tony Stevens. You can tell Gus is fine with Sean in there because he's definitely played well enough to win, but you can also see him wondering if Jeremy is okay now.
I don't know if he is.
Auburn's defense has given up an average of 23 points in the last five games. Quit yelling that the defense "sucks" because a team moves down the field. If they only get in the end zone twice and kick a bunch of field goals, you can't ask for much more. Auburn's offense should be able to cover 23 points.
From 10 to 10, Auburn's offense played well enough to win. They aren't awful or terrible or even bad. They are just stuck. Sometimes matchups do that. Sometimes injuries do that. Sometimes football just does that.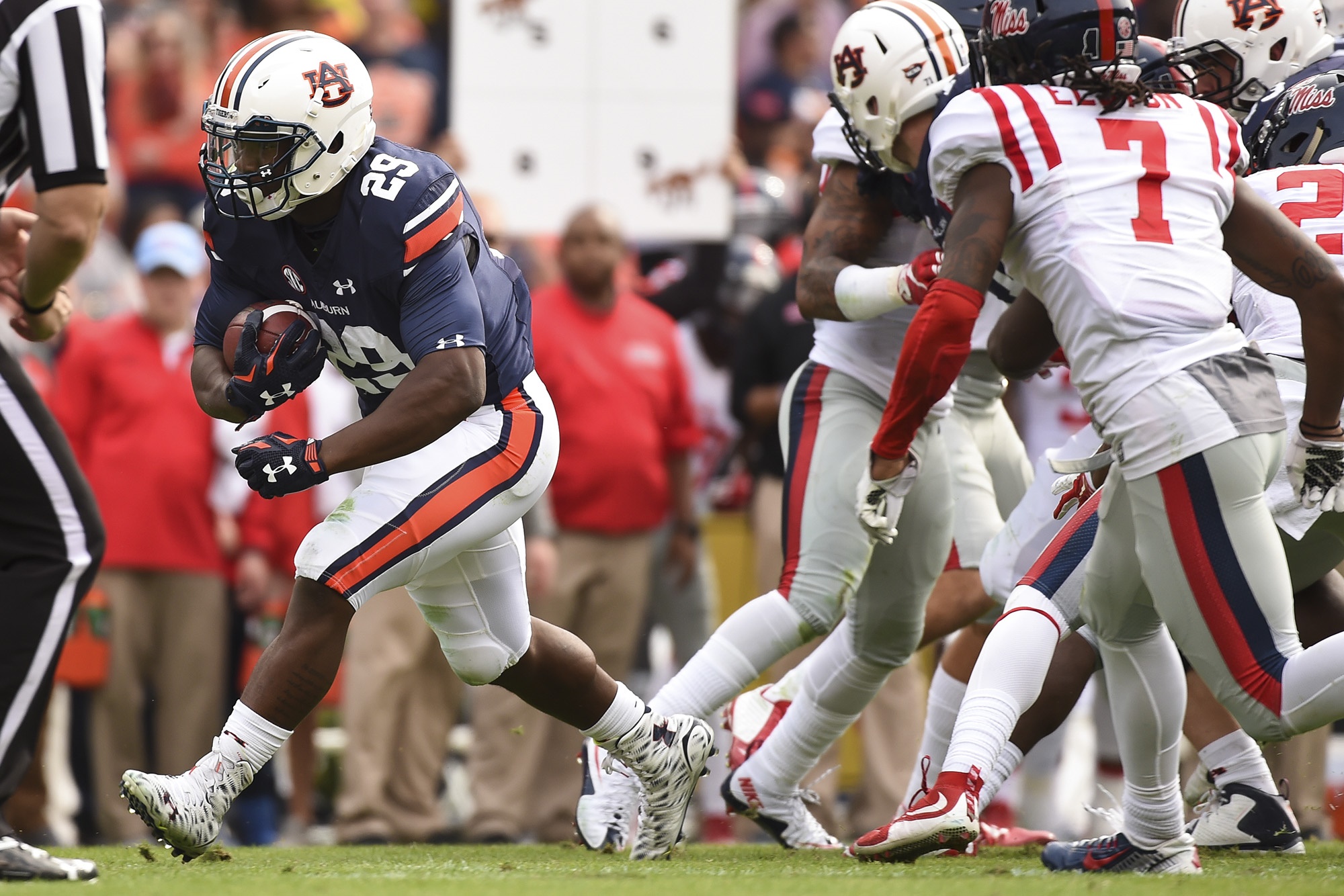 If I had to make a statement on where I think Auburn should go right now. I'd say Jovon Robinson needs to be the guy at running back until he fumbles twice in a game. I think Sean should continue to play if he gets no worse than last Saturday injury-wise. I think Kerryon should run the ball at least three times a drive. And I think the defense should play just as they have.
That will win football games, and Auburn has three on the horizon that are definitely winnable and one that isn't a definite loss if those three happen.
Halloween is over. The dead zone should be gone. We know they aren't as good as we wanted them to be. We know this team is better than their record. The next four games is about proving the laughers wrong. It's about leaving an impression for the offseason and next season. It's about showing that 2015 was just weird, man.