Thanks to a report from Kotaku, we now know the news that gamers (and Auburn fans) have wanted to hear for years. Bo Jackson, the greatest athlete of all time is returning to the cyber realm. Known for being a superhuman freak in Tecmo Bowl, Bo will now be taking his talents to the EA Sports NCAA Football franchise.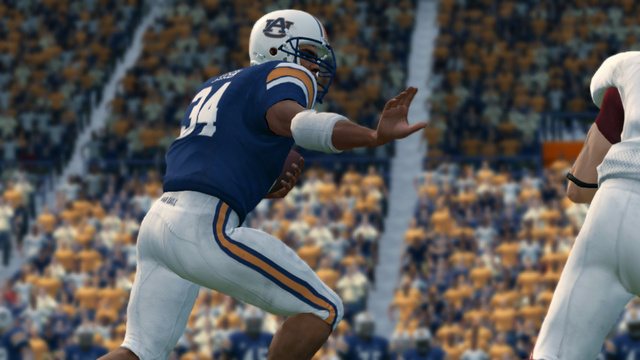 Along with Cam and other Auburn greats, Bo will be available to use for any team as part of Ultimate Team Mode, a feature that has been in the Madden franchise but is new to NCAA Football 14. When buying the game, every user will have the option to use Bo from his freshman year, with a most 85 rating. For reference, here are Auburn's top-10 rated players in NCAA Football 14. All of them are rated higher than 85.
Through Ultimate Team Mode, players will then be able to purchase or earn the Heisman season version of Bo, appropriately rated with a 99 overall rating, 99 speed, 99 trucking, and 98 acceleration.
Not to get all nit-picky, but I'm not exactly sure why Bo's acceleration would be his only attribute not given the highest rating. I mean, that was kind of his thing. Oh well, I don't think there's much difference in a 98 and 99 when you're able to truck Arkansas State football players in what looks like a very important game in this screenshot provided by @SportsBizMissBiz.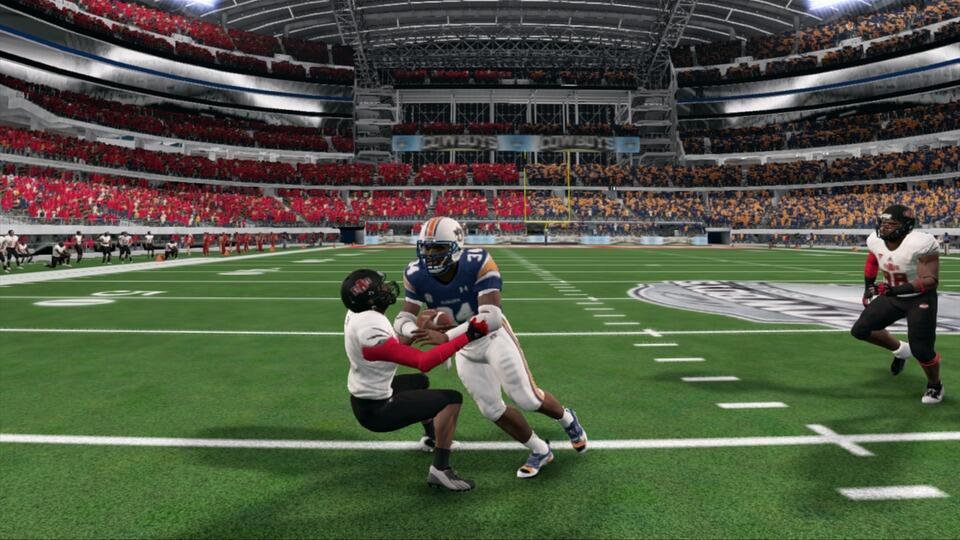 And since these are the first screenshots of this year's game that show Auburn in anyway, I can finally get my uniform freak on. You'll remember that EA Sports has a little history with giving us sneak peeks at Auburn's very slight uniform modifications over the years. However, it looks like nothing has changed at all since last season. The orange sleeve stripes are still too big, the pant stripes are still too skinny, the pant stripes are also still tapered at the bottom, and the 'War Eagle' is still above the butt. But are those Bo's signature shoes?!
Given the recent snubs of Bo and Cam in last year's Heisman Challenge feature (although it was probably due to Bo and Cam), allowing you to put them both in the backfield at the same time is a dream come true for Auburn fans. That makes this game a must have for me. I guess I'll be purchasing the game in back to back years for the first time ever.