On April 20th, Auburn fans will partake in the final rolling (get the shirt) of the original oaks at Toomer's Corner. On April 23rd, the trees will be removed. On April 27th, the first tree-less event at the corner will take place. I'm, of course, talking about Finish on the 50.
The running festival, in it's 2nd year, consists of a 1-mile fun run (8:30 am), a 5K (8 am), a 10K (7:45 am), and new this year, a half marathon (7:30 am). The last day to register for the event online is Thursday, April 25th, but registration on the day of the event will be available. For those registering online, you can use promo code "WARBLOGLE" to get 25% off the cost.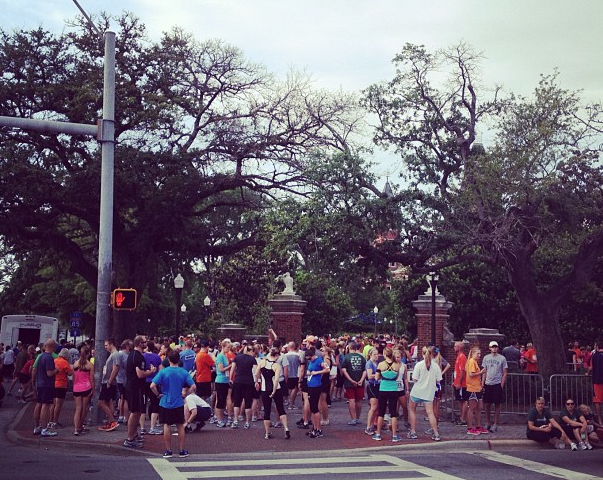 All events start on College St, right next to where the trees used to be (that's incredibly sad to type), and will take various routes through Auburn, before taking you through the tunnel at Jordan-Hare Stadium. The finish line is at the 50-yard-line on the visiting team's sideline. There will be video cameras showing you on the scoreboard as you cross the line.
I ran the 5K last year, and will do the same this year. It was a pretty awesome feeling to run through the tunnel in Jordan-Hare and run down the field. I mean, I felt like puking because I ran the first half of the race above my normal abilities, but it was still really cool.
Do it. Run (or walk) Auburn.
Apologies to the girl picking a nice wedgie in the picture I took from last year's run.