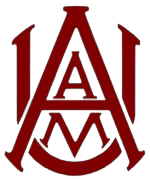 As far as I know, this will be the first time that Auburn will face Alabama A&M in football. My normal go-to site for all historical data doesn't even have Alabama A&M listed. They have played football for quite some time, though (since 1912).
Otherwise, here's pretty much all I know about the Bulldogs. They play in the SWAC. They are usually a contender for the SWAC title. They play Alabama State in the Magic City Classic every year. They look a lot like Mississippi State in terms of color and uniforms. They stole Auburn's logo and threw an A and a M in there.
The Bulldogs from Huntsville will come into Jordan-Hare with a 7-3 record, boasting wins over teams like Tuskegee, Texas Southern, and Grambling. The three losses have come at the hands of Alcorn State, Alabama State, and Jackson State.
So while it may be fun for rivals to joke that "Awbren mite lose to that Alabama A in M, dur hurrr…", I believe we saw a few weeks ago in the New Mexico State game that while Auburn might be struggling in the SEC, that really doesn't translate to playing teams of lesser conferences. That being said, Auburn should have little to no trouble with the Bulldogs.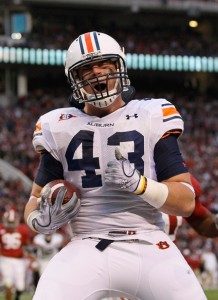 This Saturday should be about the seniors, but at the same time it should be a chance for lots of younger guys to get in and get some experience for the future. It doesn't matter what happens after the season, (hopefully) most of the players stick around, meaning that experience will be key.
It will be Senior Day where guys like Lutzie, Emory Blake, and McCalebb will be honored before the game. So if you can go, then go. Show those guys how much you appreciate what they have done for the program. I can't imagine a worse senior year, especially considering the success they had in earlier years, so these guys definitely deserve major ovations this weekend.
If you're purposely skipping the game as some sort of boycott of the administration, think about what you're really doing. You're giving guys who brought you a National Championship and have taken this dismal year in stride and with class an empty stadium on a day honoring their careers.
As long as this weekend results in a win, the seniors get good recognition, and the youngsters get some playing time, we can consider the weekend a success. At this point, it's all we can ask for.