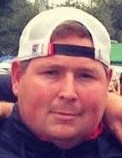 Cory Brinson (UGACory from TheBlawgHouse.com) is a college football writer and twitter personality (@theblawghouse) that writes mainly about Georgia football. Cory writes with an X's and O's perspective and, while a big Bulldog fan, still writes using the facts of the game, not opinions (his words). You may remember him from last year when he was part of one of the most commented-on posts of the season.


1. Has Mark Richt lost control of anything in your life?
Ha, a zinger from the start… I would only expect it from you, Blogle. Actually, thank God, no – unless in some strange scenario that we happen to win out, then he may cause me to lose control of my finances to head to a National Championship game. Luckily, though, the reason that meme is funny is because (knock on wood) we haven't had too much trouble lately.
2. What's the reason for Georgia's inconsistency this year?

I'd say the two reasons we have been inconsistent are the offensive line and the defensive cohesion.
The OL really is young and, in key spots, we're playing out of position. As the season has gone on, they've made progress. Theus will be a bookend LT, but he needs a year in the program. Andrews has been a great replacement at center, but he needs experience. Fact of the matter is, these guys just need more games under their belts to be able to play at a consistent level in the SEC.
On the defensive side of the ball, we've had to deal with injuries (Jarvis Jones, Abry Jones,  and Michael Bennett going down forcing us to move Mitchell back to WR) and, more costly, suspensions. The big suspensions of Cummings, Vasser, Rambo, and Ogletree really left us scrambling. Now the group seems to be gelling, which is great seeing as how it is the right time to put it together.
3. Are most Georgia fans expecting an easy win this weekend?
Conventional wisdom says Georgia should beat Auburn fairly easily. It is no big secret, things are a mess on the plains. However, this is the Deep South's Oldest Rivalry. Years of glorious victories and heart breaking defeats make me very aware that you cannot take anything for granted in a rivalry game. Throw records and stats out the window. Games like this are won on emotion and heart.
4. Which positional matchups do you see Georgia having an advantage over Auburn?
I think you have to love the rushing attack of Georgia vs. Auburn's defense. The Tigers are giving up almost 200 yards/game and Georgia's backfield has really eaten up teams who struggle against the run. I've seen some good backs between the hedges, and Todd Gurley is about as impressive as they come. I am excited to see the kind of game he might have.
5. Which positional matchups do you see Auburn having an advantage over Georgia?
Where Auburn can take advantage of Georgia is in the special teams. Georgia has missed FG's and PAT's like they're going out of style. We've given up big returns in both kickoff and punt units. If Auburn can get into short field positions and take advantage of any Georgia miscues, it could be a tight ballgame.
6. Are there any unheralded Dawgs that Auburn fans should be worried about?
The guys I really like lately are Jordan Jenkins – the freshman OLB opposite of Jarvis Jones – and Chris Conley. I've been saying it for a while now, Conley is Georgia's best unheard-of receiver. The guy catches the ball in traffic, is strong, and catches the ball away from his body. Jenkins is a guy that Mel Kiper has listed as the #3 underclassman and he's a true freshman. He's turning into the heir to Jarvis' throne.
7. Who are two of your favorite Auburn Tigers (one past, one present)?
I have always admired Bo Jackson. Talk about an unbelievable athlete. One of the older statesmen of our tailgate said that seeing Bo and Herschel on the same field in 1982 may have been the most unbelievable sights ever. As for present day Tigers, I am a huge fan of Philip Lutzenkirchen. Talk about a guy that always represents your team and university well – plus, dude is a gamer. He'll be making millions on Sundays soon.
8. What's your analysis and score prediction for this week's game?
I think this game will go about the same way the Ole Miss game went. Battle a little, and talent takes over with a big play or two. I like Georgia 38-7.
9. Where will Auburn and Georgia end up this season?
Auburn definitely has some soul searching to do. I can't imagine Gene staying on the Plains after this year. As for Georgia, I see us winning out, playing Alabama in the SECCG, and that's where I'll end it. Last year I was on the money, and I don't want to jinx it by saying we'll lose to Bama. Plus, wouldn't you all want the Dawgs in the title game instead of those Bamers?
10. How does Aaron Murray feel now that AJ McCarron has taken the title of biggest crybaby in the SEC?
You know what, if we win out, he can cry all day long. I'd just rather see McCarron crying because we beat them.