Well, Week 2 wasn't very good, for obvious reasons. Some upsets got me. The weird thing was that I picked the right score for the losing team in two games. It's like being good, but not.
Last week: 5-4 (55.6%)
This week: 5-4 (55.6%)
Overall: 17-10 (62.9%)
This week has some games at look interesting by the names, but we've found in just two weeks that everybody is shaky somewhere. Anything can happen.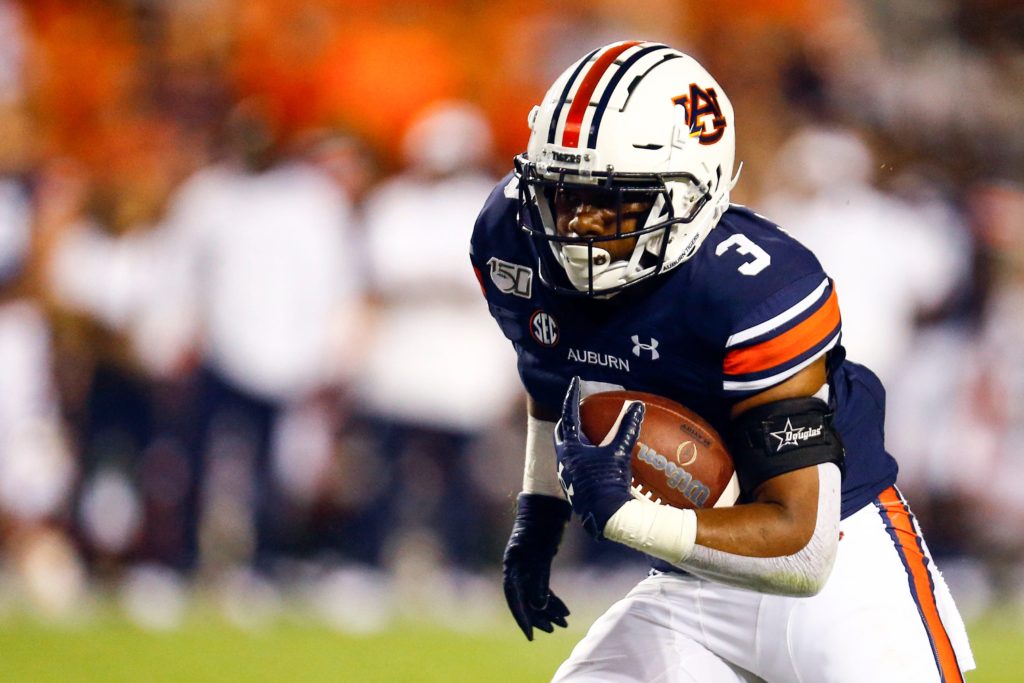 10/10
Florida at Texas A&M – The Gators aren't as good as what people who want the SEC East to be good wants them to be. A bad South Carolina had a decent shot a week ago. They gave up 100 points to Ole Miss. And now of course they get Texas A&M, who barely beat Vanderbilt and was destroyed by Alabama. But it's Texas A&M, so it will appear to be a big win.
Florida 38, Texas A&M 28
Texas A&M 41, Florida 38 – FAILURE
LSU at Missouri – This game was supposed to be in Baton Rouge, but due to a hurricane it's being moved to Missouri. Even with smaller crowds, talk about a venue change. The Purple Tigers will beat the Shouldn't Be in the SEC Tigers.
LSU 34, Missouri 17
Missouri 45, LSU 41 – FAILURE
South Carolina at Vanderbilt – It's the two worst teams in the SEC. One almost beat Tennessee and if they had a brain, could've really threatened Florida. One almost beat Texas A&M and then did what you expected against LSU. The stadium won't be any different because Vanderbilt's stadium is usually empty. South Carolina is still — somehow — better and should win somewhat comfortably.
South Carolina 31, Vanderbilt 10
South Carolina 41, Vanderbilt 7 – SUCCESS!
Tennessee at Georgia – The Volunteers have won EIGHT straight. And not one of them have included a team that would scare anybody. They finally play a tough team, that seems to have things a little figured out since Week 1, and that will also end this sad streak that Tennessee keeps boasting.
Georgia 31, Tennessee 13
Georgia 44, Tennessee 21 – SUCCESS!
Alabama at Ole Miss – Remember that time Ole Miss knocked off #1 Alabama in Oxford a few years back? Well this Alabama team isn't even ranked #1 so it should be easier this time. *checks notes* Wait, Kiffin hasn't had time for his cheating to take effect yet.
Alabama 49, Ole Miss 21
Alabama 63, Ole Miss 48 – SUCCESS!
Mississippi State at Kentucky – Mississippi State is obviously not as good as they looked against LSU. Kentucky isn't as bad as 0-2. This one will be really close, but I think the Wildcats may have moved on to basketball after this start.
Mississippi State 28, Kentucky 21
Kentucky 24, Mississippi State 2 – FAILURE
Arkansas at Auburn – Check back tomorrow for my prediction in the game preview, but SPOILER ALERT: bacon fixes everything.
Auburn 38, Arkansas 17
Auburn 30, Arkansas 28 – SUCCESS!
Other Games of Note
Texas vs. Oklahoma (Dallas) – This one is only here because of the names and because the rest of the country doesn't play tough football games. Texas is 2-1. Oklahoma is 1-2. The Longhorns are lucky to not be 1-2. Oklahoma has to be the better team, right? But with all these losses, who knows how they'll play. Let's give it to Hook 'em this time.
Texas 38, Oklahoma 35
Oklahoma 53, Texas 45 – FAILURE
Miami at Clemson – Clemson hasn't had to try. Miami as beaten UAB, a terrible FSU, and I guess a semi-ok Louisville. It's fun to act like the U is back, but they aren't Clemson.
Clemson 34, Miami 14
Clemson 42, Miami 10 – SUCCESS!
Now that you know who will win, head on over to the 2020 War Blogle Pick 'em and get your picks in. There will be weekly prizes and an overall winner at the end of the season. It's easy. Do it.