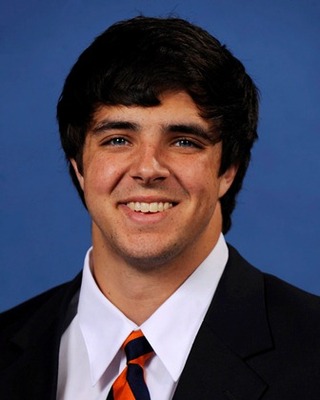 The response to the pre-Draft talk I had with long snapper Josh Harris got such a good response, that I decided we should do it one more time now that we know that Josh has signed a free agent deal with the Atlanta Falcons. If you're a lifelong Falcons fan like me, you're glad to see some orange and blue back in that town. Buncha former Bama players and UGA fans….
1. How did you spend your time during the Draft?
I actually watched the first two days of the Draft because it was exciting to see some of the guys I met at the Senior Bowl and Combine get drafted. My roommate from the combine, Peter Konz, was actually Atlanta's first pick so it's pretty cool that I'll end up playing with him. The third day of the draft, which held rounds 4-7, was the day I knew I would find out where I was going. Whether it was getting drafted in the later rounds or signing a free agent deal, I was just excited to find out where I would end up.
I started the day off by playing a round of golf and got back just as the 5th round was starting. I didn't want to sit around and watch it all day waiting on a call, so I found things to keep me busy throughout the day. I didn't sit down and watch until my agent called me to tell me the Falcons might draft me with the 249th pick. I was getting calls from Denver, Baltimore and Cincinnati, but knew that I would have the best chance of making the roster by signing with the Falcons.
2. When/where did you hear from the Falcons? Who did you talk to?
I actually never heard from the Falcons during the draft. I spoke with their special teams coach and assistant coach during my private workout with them the week before but never during the draft. I finally heard from them after my agent called me to tell me we had reached a free agent deal with them. I knew I was going there around half way through the 7th round, but had to wait to see if one of the other teams decided to draft me.
I got a call from their director of player personnel to congratulate me on becoming a Falcon and then he emailed me my contract and I faxed it back to them that night. That's when it hit me that I had actually signed with my hometown team!
3. What was the conversation like?
The conversation was pretty short but very exciting. Since my agent was the one who called to tell me about signing with them, to hear from the Falcons was incredible. Honestly, it still hasn't sunk in yet. I'm just excited to get up to Flowery Branch next week and start competing for a job.
4. What's the next step? When do you report?
I have to report to Rookie Mini Camp next Thursday in Flowery Branch. That camp goes until Sunday and then the off-season conditioning program starts on Monday and goes until the end of June. After that I'll have about a month off until training camp starts on July 25.
5. Level with us. If things go well, you make the team, you play every game, how much money will you have this time next year?
If everything goes as planned then I will end up making more than I would have ever expected coming right out of college. I'm not getting caught up in the money aspect of the game. I'm focused on making the roster and continuing to play the game that I have loved since I was a little kid.