WHERE TO WATCH
Kickoff – 11:00 AM CT, November 13th 2021
Watch –  ESPN
Listen – Auburn Website
Gamecast – ESPN
TEAM HISTORY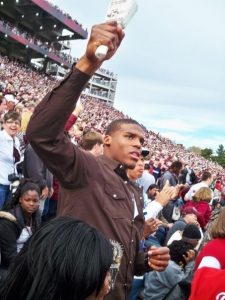 IF Mississippi State wins Saturday, they will still be 17 games below .500 all time. I don't feel like I need to go further than that, because wow. That's trash. The whole program is odd. Eff your cowbells. Mississippi State is the kind of team to beat Ole Miss and fire their coach.
I can't say that all is lost and the program should shut down, because since the mid 2000's Mississippi State has enjoyed their most sustained success. There was the odd Joe Moorhead years, but other than that Sylvester Croom had the Bulldogs on the upswing before Mullen took over and elevated the program. Strip away feelings for Mullen, he gave Mississippi State a solid program to build on. Mike Leach has almost broken through and achieved buy-in for his air-raid, but he's still got some work to do.
SERIES HISTORY
Not exactly close. Auburn enjoys a comfortable 65-27 lead (2 ties). Auburn has won two in a row and four of the last five. There was a lot of talk about expectations when Bryan Harsin took over. He was quoted as saying that he's more worried about fixing Auburn than focusing on what other teams (Alabama, Georgia, LSU) are doing. I love this take from Harsin, but Mississippi State isn't a team you should lose to. Auburn needs to flex their muscles against an obviously inferior team.
WHAT TO WATCH
Will Rogers is elite. Like it or not, Rogers has elevated his play, especially as of late. With 3,307 yards and 23 TDs, he isn't messing around. How will Auburn's pass defense hold up? Is the bend don't break philosophy going to hold up against an elite passing attack. I think this is a close one, I think Auburn wins 27-21.