With 83% of the vote, Cam Newton took down Antonio Gates in Round 2 of the Madden Cover Bracket and has moved on to the Elite 8. Cam's next opponent is Arizona Cardinals wide receiver Larry Fitzgerald. You may remember him from the Madden 2010 cover. So why exactly is he up for another cover this quickly?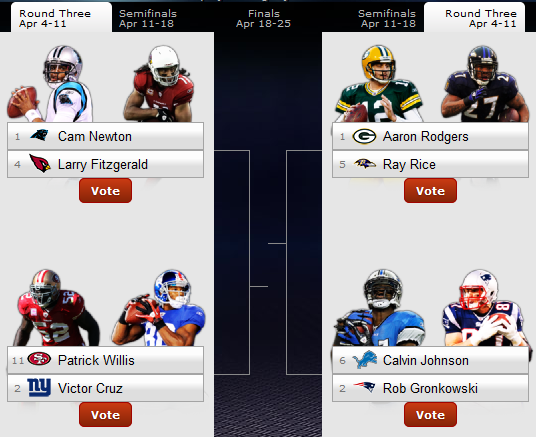 Regardless, this is Cam's first opponent that could give him some trouble since Fitzgerald is one of the biggest names in the NFL, so you need to vote, and vote often. Voting for Round 3 lasts until next Wednesday (4/11).
And please stop telling me that we don't want Cam to win because of the Madden Curse. If it were real, which it's not, he is the only guy who could beat it.