Time is a flat circle. Much like the week before, Week 3 got me. Upsets are fun and all, but not when you're trying to make reputable predictions. Once again, though, I picked the right score for the losing team in one of those upsets. That's like half-psychic.
Last week: 5-4 (55.6%)
This week: 2-5 (28.6%)
Overall: 19-15 (55.8%)
This week is going to be weird again. Just embrace it. The "best" game won't have a head coach. The "next best" game (by names only) is postponed. Somebody that looked good last week is going to look terrible this week. And there's nothing but terrible games outside of the SEC. You can bank on that every week.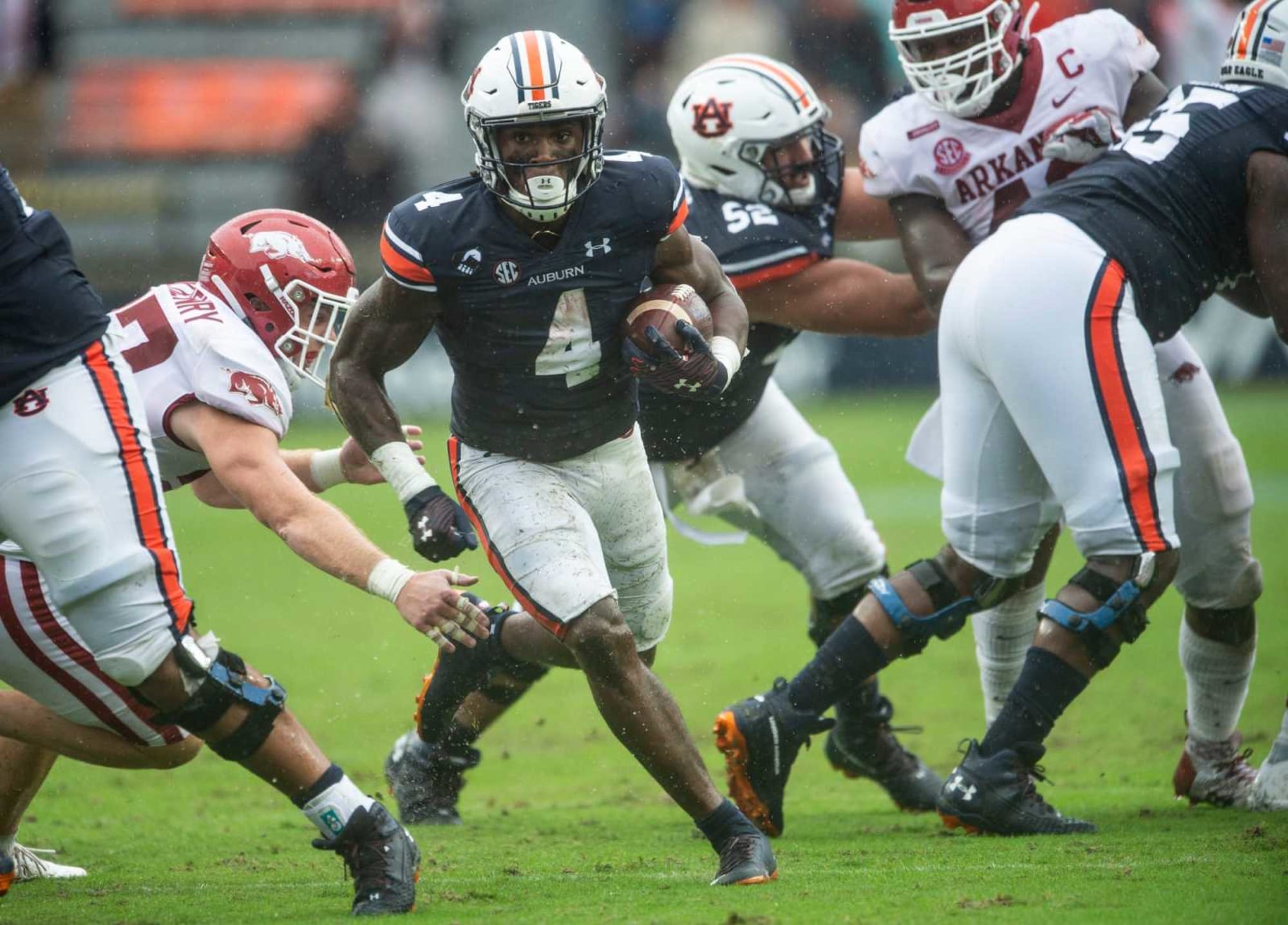 10/17
Kentucky at Tennessee – The Volunteers finally got what was coming to them in the 2nd half against Georgia last week. Kentucky finally got a win last week. Tennessee isn't as good as their record and Kentucky isn't as bad as their record. But I don't see the Wildcats winning in Knoxville.
Tennessee 27, Kentucky 17
Kentucky 34, Tennessee 7 – FAILURE
Ole Miss at Arkansas – Arkansas lost a game in a completely legal way last week. Ole Miss scored 800 points and amassed 4,000 yards against Alabama and still lost by a lot. They both probably feel a little robbed. Ole Miss has great offense and no defense. Arkansas has a good offense and can't tackle. I guess the Ole Miss offense is the reason for this pick alone.
Ole Miss 45, Arkansas 41
Arkansas 33, Ole Miss 21 – FAILURE
LSU at Florida – Dan Mullen was mad that Texas A&M had a lot fans, so he wanted a lot of fans in the Swamp. In return, the universe gave some of his team the reason we can't have full stadiums. *Note: this is not a political statement. I sort of agreed with him.
POSTPONED
Texas A&M at Mississippi State – The Maroons have really fallen off, haven't they? They beat LSU with a ton of yards, then lost to Arkansas, then scored two points against Kentucky. Texas A&M barely beat Vanderbilt, got destroyed by Alabama, and then beat Florida. I'd say these teams are going in opposite directions. But I never trust the Aggies and their "success." Still, Mississippi State appears to be figured out. Even Jimbo can beat that.

Texas A&M 31, Mississippi State 13
Texas A&M 28, Mississippi State 14 – SUCCESS!
Vanderbilt at Missouri – Vandy hasn't been good all year, other than keeping it close with Texas A&M. Missouri hasn't been awful, and they beat LSU last week. Without so many turnovers, it would've been an even bigger win. It's hard to not think that a home win over LSU is a great thing this season, but it's really not. But Missouri is definitely the better team. But this one was postponed.
POSTPONED
Georgia at Alabama – Nick Saban has the coronavirus. As of now, he is not going to coach. Georgia is looking better every week and has the defense to stop Alabama. Mind you, Alabama has scored lots of points on some of the worst defenses in the SEC. Saban doesn't do much coaching anyway, so his absence won't mean that much, but I think the vibe might be enough to throw things off. Georgia is definitely good enough to win, and I think they will. A former Saban assistant finally beats Saban… who isn't there.
Georgia 28, Alabama 21
Alabama 41, Georgia 24 – FAILURE
Auburn at South Carolina – Check back tomorrow for my prediction in the game preview, but SPOILER ALERT: could be weird, could be easy.
Auburn 35, South Carolina 17
South Carolina 30, Auburn 22 – FAILURE
Other Games of Note
North Carolina at Florida State – The Seminoles almost had Notre Dame last week. The Tarheels are beating middle of the road ACC teams and are being rewarded with a Top 5 ranking. Florida State has appeared better, but I don't think they'll be back for a while.
North Carolina 34, Florida State 17
Florida State 31, North Carolina 28 – FAILURE
Boston College at Virginia Tech – It's sad when these two ACC games are all I can pick from the rest of the nation's slate. Boston College played North Carolina close in a loss. Virginia Tech was getting beaten badly by North Carolina last week, but came back and made it respectable. I'm going to break my own rule and trust the fact that the Hokies are ranked and the Eagles are not. Plus it's in Blacksburg.
Virginia Tech 35, Boston College 23
Virginia Tech 40, Boston College 14 – SUCCESS!
Now that you know who will win, head on over to the 2020 War Blogle Pick 'em and get your picks in. There will be weekly prizes and an overall winner at the end of the season. It's easy. Do it.