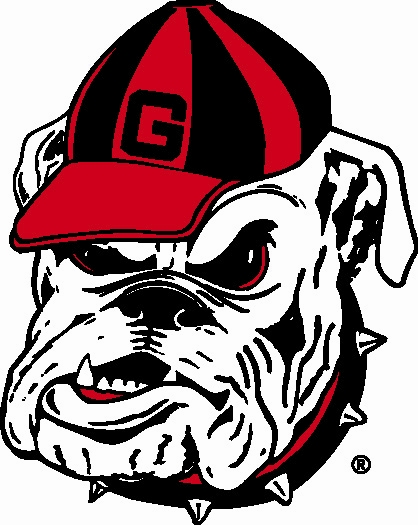 WHERE TO WATCH
Kickoff – 2:30PM CT, Oct 8, 2022
Watch –  CBS
Listen – Auburn Website
Gamecast – ESPN
TEAM HISTORY
The University of Georgia Bulldogs football team has been around for a long time. 1892 was their first season. They aren't located in Atlanta,  but rather in Athens which is basically a suburb of Atlanta. Their first unofficial mascot was a goat, but after losing to Auburn they cooked and ate the goat. They will also likely try to talk you into believing Larry Munson was a great radio announcer, and for some reason, they think it's okay for a grown adult to bark like a dog at any and everything. They're the worst fans in the SEC according to me.
SERIES HISTORY
This game is known as the Deep South's Oldest Rivalry, which is for some reason older than the South's Oldest Rivalry (UVA vs UNC) but we've decided to only refer to it as the Deep South's Oldest Rivalry.  I don't understand this and you probably don't either.
The history between these two schools runs deep. UGA's greatest coach played at Auburn and Auburn's greatest coach played at UGA. The series between the two was neck-and-neck for a long time, but as of recent UGA has pulled away and owns the most victories in the series (62-56-8).
Auburn's first victory in college football came against UGA 10-0 in 1892.
WHAT TO WATCH
I don't know. What do you want to watch? I'm not big into scary movies so maybe some of the new Christmas RomComs on Hallmark?
PREDICTION
Blogle will remind you that we were only 3 TDs and a 2-point conversion along with an FG away from winning.
I can't formally pick against us so for my prediction I'll say that the Spirit of Christmas is what finally brought Matt & Jessica together.