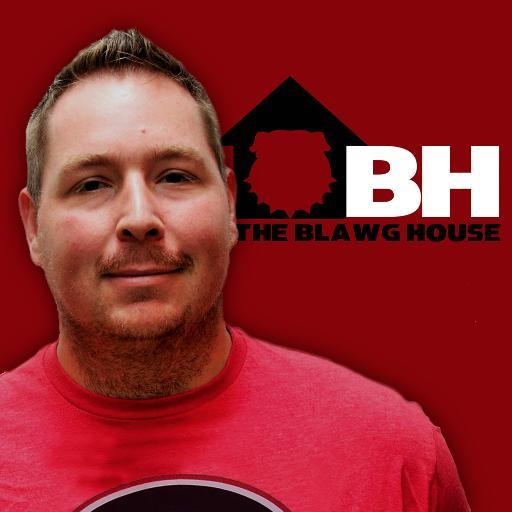 Cory Brinson from TheBlawgHouse.com is a college football writer and twitter personality (@TheBlawgHouse) that writes about Georgia football. Cory writes with an X's and O's perspective and, while a big Bulldog fan, still writes using the facts of the game, not opinions (his words). You may remember him from 2011 when he was part of one of the most commented-on posts ever. HE'S THE WORST.


1. What is a Georgia fan's first thought of Auburn football at this exact moment?
Even in a ridiculously weird year… in the midst of a pandemic… in a time in which every game is important, is something to be celebrated… Georgia fans still think about Auburn as that annoying little brother. Except, for us, that's Georgia Tech, so it is more like an annoying little cousin. But, that comparison makes sense since both Auburn and Georgia Tech both only have 2 wins against Georgia since 2011.
Take into account the fact that Auburn hasn't won a game in Athens since 2005, it is really hard to get *ampted* up about this game. I'm sure Auburn will do something dirty early in the game or Gus will make some dumb ass wise crack that will get us fired up. For now, though, we're just thinking about Auburn as a nice warm up before we get into the meat of our schedule.
2. How worried were you last week when Georgia had to go to their de factor 4th string quarterback to beat the worst team in the SEC?
Well, the fact that our "de facto 4th string quarterback" has both a higher QBR and Completion % than Bo Nix might say more about your QB situation than our's. Not to mention we've got another 5 star QB who was just cleared for this weekend's game. So, I'd worry about Bo if I were you guys.
3. What is the Deep South's Oldest Rivalry mean to you and does playing it earlier change anything?
It used to be something. I remember when I was in school from 2003-2007, it felt like the series was so back and forth and so exciting. Those cool crisp November nights. Black jerseys coming out of the tunnel. Soulja Boy cranking every ounce of life out of the Auburn faithful. Man. Those were the days. But, I guess since Auburn had to whine about their schedule, they got what they wanted: being put up at the front of the schedule. If anything though, it makes sense. A nice warm-up game for Georgia and a chance to rebound from an early season loss for Auburn.
4. Where will each team have an advantage over the other?
Watching the UK game last weekend, I was really surprised with how Kentucky's OL handled Auburn's DL. Then we go to our game, and the same thing. I think each DL has an opportunity to set the tone for the game. The OL that is able to reduce havoc will be the one that leads their team to victory.
5. Name two Dawgs that Auburn fans should look out for and why?
I thought Georgia's interior DL played phenomenally this past weekend. They had the 2nd highest grade in the SEC and one of the players I really liked was true freshman Jalen Carter. He was an absolute beast last weekend. Again, if he can cause havoc, it will be hard for Bo to get in rhythm.
The other player I think is interesting is another true freshman, Darnell Washington. The 6'7″, 260 lbs tight end is a match up nightmare. He showed some really good flashes this weekend and could be a big red zone threat. I mean just look at this "block". Good lord.
6. Which two Tigers scare you the most and why?
Well, the first one is obvious – Seth Williams. The guy is a freak receiver. I expect Georgia to put Eric Stokes on him a majority of the game with a safety over top. This will be a match-up worth watching.
The other Tiger I like is Daquan Newkirk. He had a hell of a disruptive game and I think he's a big part of the equation if Auburn wants to upset Georgia.
7. Which matchup will decide the game?
Has to be the OL vs. DL for both sides. Who can cause havoc? Who can get the opposing QB off rhythm? Who can create negative plays? That's what I'll be looking for. Georgia has the talent advantage up front on both sides. The question is: do we see a more in sync, dominating OL from Georgia, or more of the same from last week?
8. What is your analysis/score prediction for the game?
Ooooo this is an interesting one because of a really interesting stat I've seen floating around this week:
Auburn has not only not beaten Georgia in Athens since 2005, Auburn has not scored an offensive TD after the first quarter against UGA in Georgia since 2007. With that in mind, I'm going to go on the law of averages, in Georgia this decade: 30-7 Georgia.
9. Where will Auburn and Georgia end up this season?
Honestly, it is 2020, so who the hell knows. But, expectations are high for Georgia year in and year out. We should make it 4 years in a row winning the East, we should make it to the SEC Championship game, and we should be in contention for a playoff spot. Will we? Georgia has the defense to take them there. It depends on the identity they find on offense throughout the season.
As for Auburn, based on the results this past weekend, I'm thinking Auburn and the Cow Bells will be fighting for that runner-up spot in the West.
10. Lastly, since there will be little to no Auburn fans in the stadium, what will Georgia fans do with all that spit?
Honestly, this makes no sense. Do Georgia fans generate more saliva than the average Auburn fan? Are Auburn fans dehydrated? Do you lack clean, running water? I mean, based on the smells, I get it, but I thought at least Auburn fans were able to find enough water to be at a proper hydration level. I think we should seriously look into this. I think you've uncovered a massive issue. Like, maybe we contact state or local representatives? Local or national news? Something, right?
Let's put our differences aside and fight for what is right. I'll start the campaign… #AuburnFansNeedToBathe2020. Hopefully it takes off.