For many reasons, Week 11 was very, very good. It was nearly perfect. I got the SEC 100% correct and got a little hopeful with one national game that bit me. But we're moving in the right direction.
Last week: 9-1 (90.0%)
This week: 8-3 (72.7%)
Overall: 97-30 (76.4%)
Most of the big boys have easier games this week as they prepare for rivalry games next week. But there are still a few SEC games that could go either way. Let's pick!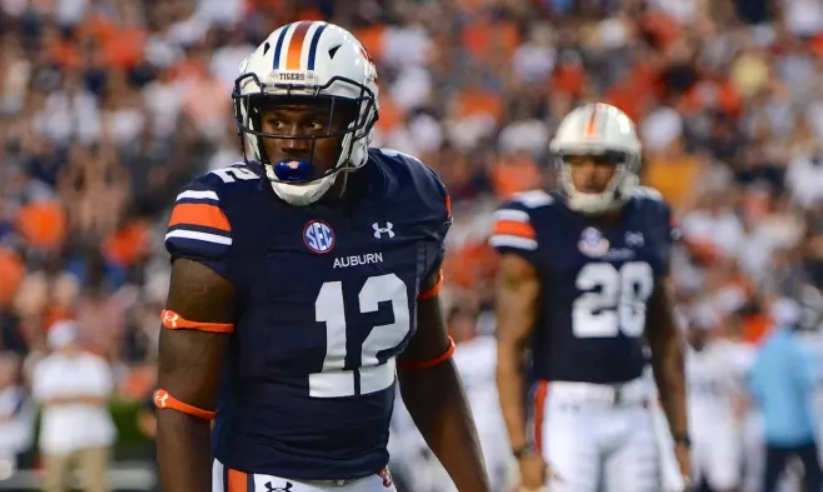 11/18
Mercer at Alabama – Watch out for those Bears. They are tough, man.
Alabama 35, Mercer 7
Alabama 56, Mercer 0 – SUCCESS!
Mississippi State at Arkansas – For the Razorbacks to become bowl eligible, they must win their final two games. You can't win both if you don't win the first. They won't win the first.
Mississippi State 38, Arkansas 10
Mississippi State 28, Arkansas 21 – SUCCESS!
Kentucky at Georgia – Will Georgia be reeling from last week's beatdown? Will Kentucky follow the blue print? No. No.
Georgia 31, Kentucky 13
Georgia 42, Kentucky 13 – SUCCESS!
Wofford at South Carolina – Woof. Oh, wow that's almost like Wofford and I didn't even mean it.
South Carolina 42, Wofford 7
South Carolina 31, Wofford 10 – SUCCESS!
UAB at Florida – UAB is a surprise team. Is it because nobody had film on them from last year? Maybe. Here's the film on Florida: they are not good. UAB is going to beat them.
UAB 17, Florida 14
Florida 36, UAB 7 – FAILURE
LSU at Tennessee – Tennessee has a chance to break that nasty streak of having lost to every SEC team in their last meeting. Nah, not happening this week. Coach is gone. Hope is gone.
LSU 34, Tennessee 7
LSU 30, Tennessee 10 – SUCCESS!
Texas A&M at Ole Miss – Is Kevin Sumlin on the way out? We know Ole Miss's coach is on the way out. No, I still don't know his name. Despite the 5-5 record, this will probably be a pretty live event in Oxford. They'll win a close one.
Ole Miss 35, Texas A&M 31
Texas A&M 31, Ole Miss 24 – FAILURE
Missouri at Vanderbilt – Somehow the line on this one is Missouri -8.5. Vanderbilt hasn't won an SEC game and Missouri has turned into a points machine against bad SEC East teams. FREE MONEY.
Missouri 45, Vanderbilt 20
Missouri 45, Vanderbilt 17 – SUCCESS!
UL-Monroe at Auburn – Check back tomorrow for my prediction in the game preview, but SPOILER ALERT: 2017 Auburn is not 2007 Alabama.
Auburn 52, UL-Monroe 10
Auburn 42, UL-Monroe 14 – SUCCESS!
Other Games of Note
Michigan at Wisconsin – It would be cool if Michigan could just go ahead and beat Wisconsin and clear up the playoff picture this weekend, wouldn't it? I have my reservations. This is probably the Badgers' toughest game to date, but it's at home and they feel like they've got something special going on. But seemingly unbeatable teams have been dropping like flies all season. Let's do it.
Michigan 24, Wisconsin 21
Wisconsin 24, Michigan 10 – FAILURE
UCLA at USC – I am only predicting this game because it has names and there are no other good games on a national scale. Trojans big.
USC 38, UCLA 17
USC 28, UCLA 23 – SUCCESS!
Now that you know who will win, head on over to the 2017 War Blogle Pick 'em and get your picks in. There will be weekly prizes and an overall winner at the end of the season. It's easy. Do it.