The University of Kentucky has announced the addition of HD screens in each endzone of Commonwealth Stadium. The announcement included an artist's depiction of one of the screens. The artist's depiction included a score of Kentucky 28, Auburn 7 early in the 4th quarter.
I guess it's cool to have hopes and dreams. I mean it's cute and all. The fluke of 2009 did happen, but a 21-point deficit to Kentucky? This ain't basketball…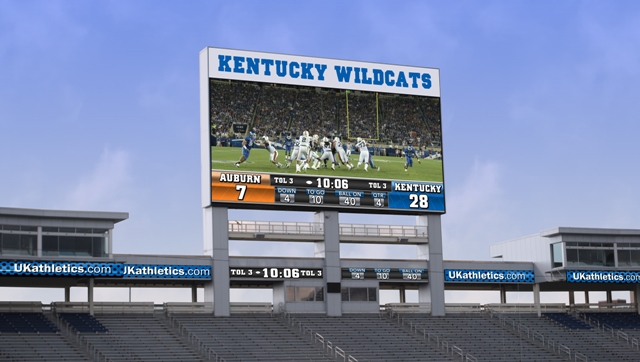 What makes it even better is that the game footage appears to be the beginning of last year's nearly 8-minute, game-winning, season-saving drive that ended with a Wes Byrum field goal as time expired. Great job, ye artist of all things fictional. Top notch.
Thanks to @JSCOTT182 for the heads up.