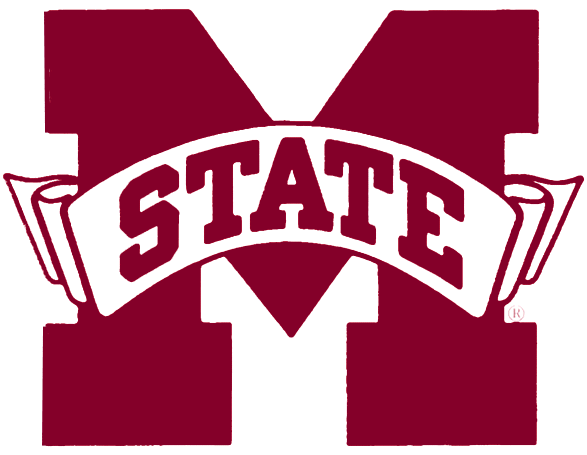 I want to start this off by saying that Mississippi State has a fine football team. They have definitely taken a step forward since Dan Mullen has taken over and they look to be moving towards a bright future. That being said, they won't beat Auburn this weekend. I'm tempted to end this preview right here, but I won't. Let me do the anti-Sheridan thing and give you facts to back up my claim.
Everyone is all over Mississippi State's drubbing of Memphis (59-14) last week, and is convinced that Mississippi State will beat Auburn and be a real contender in the SEC West this year. Apparently scoring 59 on a team that won one game last season is just that impressive. I don't mean to take away from their victory, but to base your predictions of a great season or a win over the defending national champion in their home stadium off of a decent performance against a team like Memphis might be a little premature, don't you think?
As you may or may not remember, Mississippi State opened last season with Memphis as well, and beat the Tigers 49-7. I'm going to assume that Memphis hasn't improved at all this season, and after the way they played last week, could have actually gotten worse, so let's compare a few stats. That's fair to do considering that Mississippi State returns so many starters from last season, including their two quarterbacks and top running back.
In last season's tilt with Memphis, Mississippi State's combined passing totals were 372 yards and 5 touchdowns. This year they passed for 336 yards and 3 touchdowns. That is not an improvement, however it appears the rushing game picked up the slack as last year the team ran for 197 yards and 2 touchdowns, while this year they amassed 309 yards and 5 touchdowns. Total numbers by year: 2010 – 569 yards, 7 TDs; 2011 – 645, 8 TDs. I'm sorry, is that supposed to make me feel like Mississippi State is much improved and could make a big move in the SEC this season?
Simply put, if both teams are pretty much the same versions of last year's teams (Memphis-bad, Mississippi State-same players), then wouldn't logic lead you to believe that since the score and overall stats against Memphis were very similar, then Mississippi State really isn't much better this year? Maybe that's a stretch, but it's how I think. And I went 10-1 in my predictions last week, so I know everything.
I know the fact that Auburn played like they did against Utah State has given people more of a reason to believe Mississippi State can win the game this weekend, but that really has nothing to do with the Bulldogs. It has to do with the fact that people saw that Auburn struggled with a WAC team (that would drum Memphis as well) and that Mississippi State scored a bunch of points. It's lazy thinking. Sure there is some carryover from the Bulldogs' beatdown of Michigan in their bowl game last year, but who hasn't beaten Michigan lately?
Alright enough with downplaying Mississippi State. Let's talk about what Auburn needs to do. Here's what they need to do. They need to line up and hit somebody. They need to throw the ball to set up the run until the offensive line gets more experience. They need to continue to kick the ball through the uprights… from their own 30-yard line.
As bad as some parts of last weekend's game looked, there were many positives that people seem to be ignoring, not to mention that I fully believe that Chizik and Malzahn were using the most conservative game plan imaginable until they looked up and realized that they had a game to win.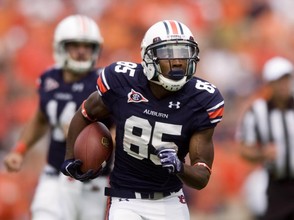 The passing game works, or after one game it at least appears like it does. Auburn has at least three receivers that have proven that they can get open and catch, hold on to (knock on wood), and run the ball down field. For now, I believe Auburn will benefit by passing a little more to open up the run. It worked on the final two drives last week and it can work on Mississippi State's less-than-stellar defense.
Dan Mullen's offense works, when run correctly, too, and Auburn's defense is going to have to be head and shoulders above where they were last week to stop it. There could be some improvement just from the fact that Ted Roof simplified the playbook this week. Plus 60 minutes of game film on what not to do has got to help. Mississippi State's Chris Relf isn't going to win any passing competitions and their receivers don't do him any favors, so Auburn's defensive line and linebackers can focus fully on running back Vick Ballard, who had a pretty impressive game against Memphis (10/166/3).
This game is going to be tough for Auburn, but it's going to be even tougher for Mississippi State. Auburn fans are tired of hearing about the few that left early last week. The Auburn players are tired of hearing that a mid-level SEC team is going to come into their place and end their 16-game win streak. Both the fans and the team will bring it to another level and show that what the world saw last week was still a half-asleep, sunburnt, 'the last game I played was in Glendale and now I'm playing Utah State' version of themselves.
Auburn will once again prove the naysayers wrong, and Mississippi State will once again prove they are still Mississippi State. The Bullpups will make it interesting at the end, but a big stop by the Auburn defense will seal the win. I just hope they get back to Starkville early enough to begin their preparations for their loss to LSU next Thursday.
Auburn 34, Mississippi State 28