Have you heard? It's a new day. Auburn is starting over/going back to what worked a few years ago, and Gus is making it happen. To make sure you know of this return to glory, Auburn Athletics is putting up five Lamar billboards displaying Gus and his new motto starting today.

This one is on Geneva Street in Opelika, and four others will be on Pepperell Parkway and Opelika Road before the day is over. Have you seen one yet?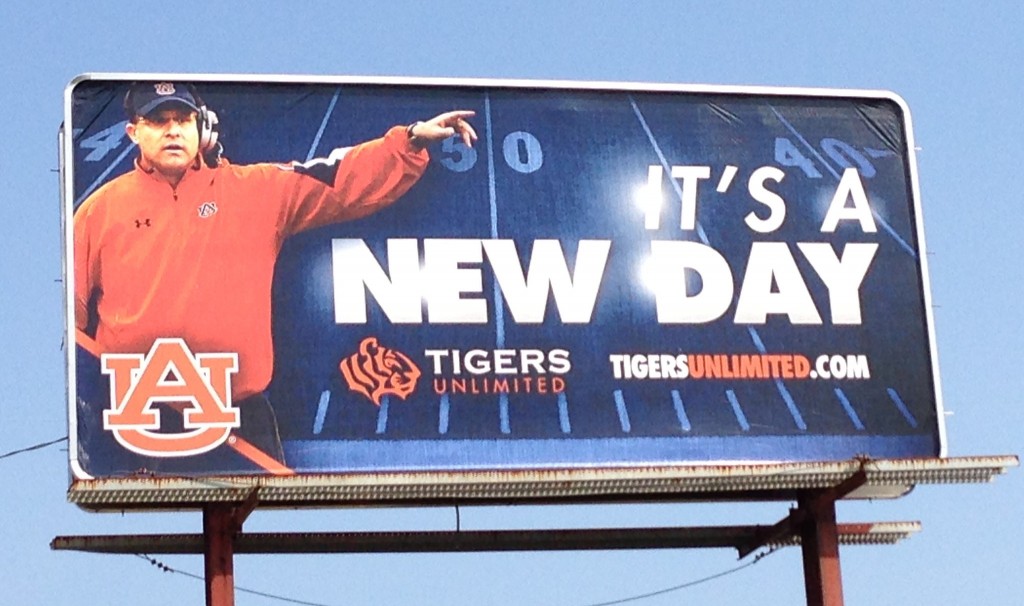 Update: Twitter follower, @bazonis, says there is one in Montgomery by Baptist Hospital.
Top image from the Auburn Tigers Facebook page.