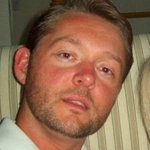 Acey Roberts (@Aceyrob) is an Ole Miss engineering grad, the host of Hotty Toddy Hotline radio show, and writer for Rebel Nation Magazine. Acey loves BBQ and female fitness instructors, hates commas and LSU. Acey is making his seventh appearance on the 'Blogle.

1. What is an Ole Miss fan's first thought of Auburn football right now?
Wow, both teams are coming off a rough weekend. This is a much weaker Auburn defensively than I think I expected. Auburn fans are starting to look at Malzhan's buy-out and thinking of some creative financing; Bo Nix is trying to stay in the pocket more but having some trouble connecting with his receiving corp, but mostly I think you are really missing the elite defensive lineman that have been such a staple in Auburn. Dominating the line of scrimmage really makes life easier for the secondary and certainly a young QB.
2. What's the vibe like in Oxford after scoring with Alabama, getting sorta lucky to beat Kentucky, and then kinda not looking great in the other two? I feel like every game has been close enough to be happy, but the Rebels could also be 0-4.
I chalk it up to growing pains. This is a team led by young players that have seen three offensive coordinators in three years, but even with all that the turmoil and controversy with this program recently, you can really see flashes of greatness. They play well against good teams and play down to bad teams, which is common for a first-year coach's tenure and a young team, but Ole Miss fans have to focus on the positives.
3. I say Lane Train. You say…?
The silliness and hype of Lane Kiffin is pretty much the whole reason for hiring the guy. He brings a little more baggage but also some positive attention to your program which helps with recruiting and the media, but I am mindful of how transient Lane has been in the coaching industry. Is he really going to put down some roots in Mississippi? Is he going to commit years of his life to a smaller SEC program and fight the bigger schools year after year? Who knows, but I am still on board and hope he sticks around for a while. It would help Ole Miss and I think it could improve his image as well.
4. Name two unheralded Rebels that Auburns should keep their eye on.
Ole Miss has been missing solid linebackers for a while and might be the biggest reason for the downfall of Hugh Freeze but one guy I think could be a difference maker is MoMo Sanogo. The junior linebacker is not a huge guy but he is a strong tackler and can cover a large portion of the field.
Also, grad transfer tight end Kenny Yeboah has had a huge impact in just a few games. He is a a big mismatch and fits into that DK Metcalf role from last year. Yeboah only had six touchdowns in four years at Temple but in the first three games at Ole Miss, he has four, including two against Alabama.
5. Name the two Auburn Tigers that scare you the most.
Tank Bigsby is going to take over a game soon and I just hope it is not this weekend. He looks like a special young running back.
Eli Stove should be back to 100% after the Georgia injury. Bo Nix needs to find some rhythm with his wideouts which can certainly start to click this week.
6. Where will each team have an advantage over the other?
For Ole Miss, they have a high ceiling on the passing game and as you saw against Alabama they had two running backs gain over 100 yards each for the first time since Saban has been at Alabama. So, I would say Ole Miss has the ability to put up some points against a Auburn defense that is a little off their game.
As is often the case for Auburn, they should be able to run the ball against Ole Miss almost any year but this year's Ole Miss defense is giving up over 500 yards a game; 275 on the ground! Just "turble, turble" to quote Charles Barkley.
7. Which matchup will win the game?
I will give the edge right now to Ole Miss' offense, assuming Matt Corral doesn't give up six interceptions again as he did in Fayetteville. As I mentioned before Auburn can certainly have a breakout game on the ground but if both teams have a decent game, I give Ole Miss the edge on outscoring Auburn. Both teams have a lot of questions to answer and this game will tell us a lot about each team.
8. What's your score prediction/analysis of this game?
Ole Miss will be glad to be back in Oxford this week after another disappointing game in Arkansas which has been the norm for a while now. Arkansas seemingly has had our number, for a while. Auburn will be traveling again after a disappointing road game at South Carolina. Given Ole Miss' defensive skill or lack thereof, Auburn will score a lot of points, so I would give the score as Ole Miss 28 – Auburn 24.
9. Where will Auburn and Ole Miss end up this season?
I still think Auburn can get to six wins depending on the outcome of the Texas A&M game. I can see Auburn winning over LSU, MSU and Tennessee with a sixth win out there between Alabama or Texas A&M. The Arkansas loss will likely prevent Ole Miss from getting to six wins. I am looking at wins over Auburn, Vandy, South Carolina and probably only one win over the last three of TAMU, MSU and LSU.
10. Who wins this year's Egg Bowl and why?
I think everyone was shocked at the crazy numbers KJ Costello put up against LSU in week one and now in week five he will likely not even start. We should be used to outlier games with Mike Leach as he is always good for one or two upsets as well as one or two unexpected losses. Since the LSU game, State QB's haven't been able to solve a zone defense and cannot handle a three-man rush. At some point surely Leach will get back on track, maybe not 600 yards passing on-track, but something.
Ole Miss will still have to deal with a solid front seven from MS State which will make it a tough rivalry game as always. I give the node right now to Ole Miss but by no means will it be easy.