Thousands of Auburn fans will be making their way to Pasadena by way of Las Vegas this weekend. If you are one of those, you now have plans for Saturday night, January 4th, 2014.
I've hooked up with the Bellagio… no that sounds bad… I've talked to the good people in charge of the night life at the Bellagio and they have agreed to host a party for Auburn fans called 'Bodda Getta at Bellagio.' I came up with that name. Good, huh?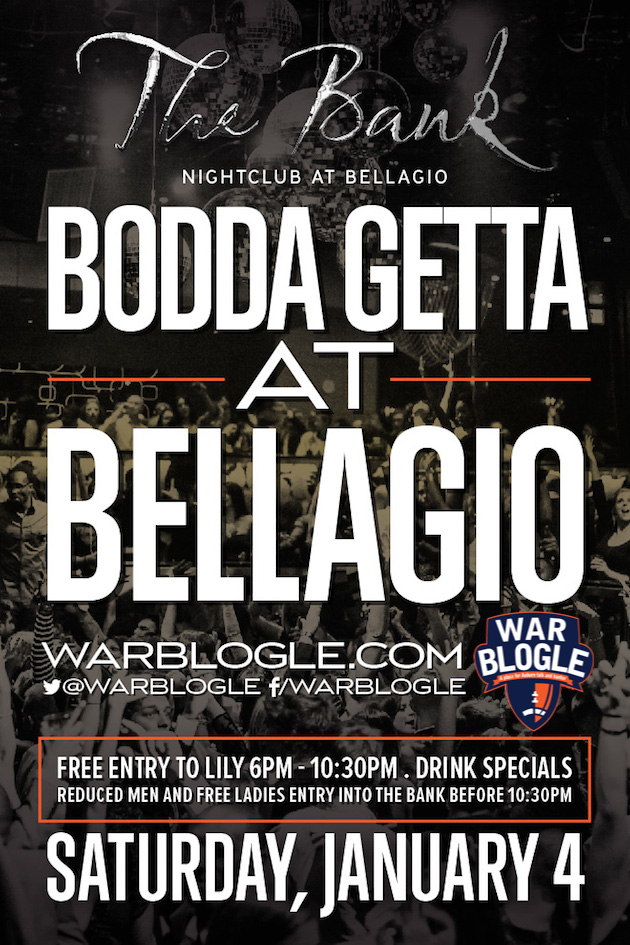 The family get-together will be in two parts. From 6-10:30pm PT, Auburn fans will have free entry and drink specials at Lily Bar & Lounge located in Bellagio. From there, Auburn ladies will have free cover and good Auburn men will have a discounted cover at The Bank nightclub at Bellagio prior to 10:30 pm PT. The two venues are located in close proximity of each other so it will be easy to go from one to the other shouting "It's great… to be…" along the way.
If you're not getting in until Sunday, the Las Vegas Auburn Club has plans for your as well. Here are the details:
WHO: Auburn Alumni, friends, family and fans in general!
WHAT: BCSNCG AUBURN PEP RALLY
WHEN: Sunday January 5th at 4:30 PM until…
WHERE: The Pub at Monte Carlo, 3770 Las Vegas Blvd
WHY: Because we need to get ready for the big game.
There will not be a cover charge and they have agreed to open up the second level in order to help accommodate more of us. Don't be late as there is a limit as to how many they can fit into The Pub.
People going to Vegas have been asking me for weeks about an Auburn gathering in Las Vegas. Well, here it is. Don't embarrass me.