Well, I'm alive. I made it. But that's about all I can say right now. My mind is full and processing everything I just saw and experienced over the last three days. My cameras are also full of thousands of pictures and hundreds of videos. I promise you that I will have them all organized and edited and all that very soon. Monday at the latest, I promise.
I plan to split this whole crazy ESPYs trip into a few posts and spread them out over the next few days to take the sting off. I don't want to rush just to get something out there because it will just cheapen the whole thing.
While you wait (and I'm sure you're just dying), here's one picture to hold you over: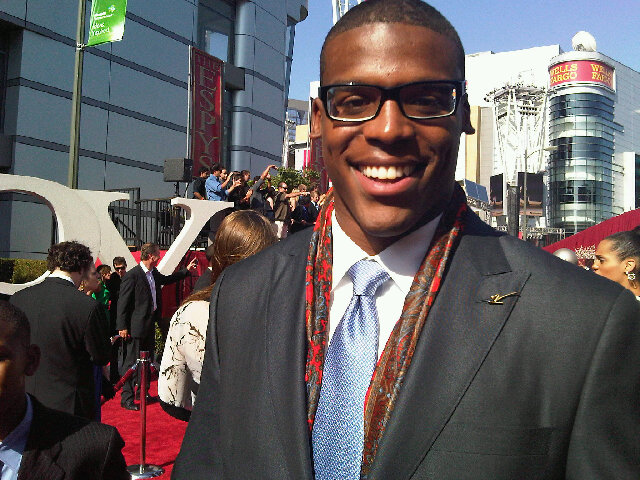 Thanks again to everyone who donated to help get me out there and thanks to @MsPotts_ESPN for letting it happen (and the picture above).