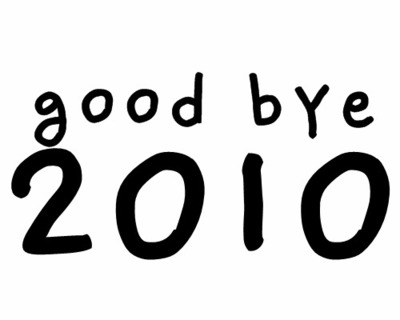 The year of our Lord, 2010, was a great one for the WarBlogler and WarBlogle.com. My Twitter followership grew from around 300 at the beginning of the year to 4,717 (as of 10:30 pm tonight). Website views have gone from around 250 unique viewers today to at least 3,000 a day, and an average of 4,000-5,000. On a really good day, the site gets upwards of 10,000 views. The biggest number I like to look at is total page views for the year. That number is 453,712. I can't believe that.
Sure, these figures probably sound like small potatoes compared to the big guys, but remember: I'm just some dude that does this as a hobby.
Most of this "success" probably (most definitely) has to do with the football team's success this season. When things are good, people want to read about it. Either way, I thank you for the support.
So I figured it might be cool to take a look at the top ten posts of the year, but before you start to think that I'm going to sit here and rank my own works, stop it. I'm not that vain, am I? Anyway, I'll be ranking the posts by views. The sad thing is that the top post wasn't even written by me, but I could have made up some rumor about the Cam Newton situation and posted it during Georgia week, too. But I'm not bitter.
Seriously though, most of the top posts are videos, etc. and not actually my writing, but that's my fault. This season has been a whirlwind (real job, Baby 'Blogle, millions of the things to write about, etc.), and I got lazy on the blogling. I went for the quick and easy fun post over the awesome novel length posts that 150 of you are used to. That will hopefully change in 2011 as you'll see in the 'Blogler's New Year's resolutions tomorrow.
Anyway, here's the list:
10. Alabama Says No Tiger Walk…Riighhhhttt… (Date Posted: 11/23/10 Views: 3,548)
Rumors began swirling this morning about the possibility of Alabama banning Tiger Walk at Bryant-Denny Stadium this Friday when fans noticed this on the Auburn Gameday site.


I thought it was funny that Auburn was posting that there would be no "team walk", however they post the exact time and location that the team buses will arrive. They know how it is, and what's going to happen. Read the rest…
9. It's Not Blue Pants, but…. (Date Posted: 9/15/10 Views: 3.659)
Tonight, Gene Chizik told reporters that Auburn would be wearing their traditional uniforms this weekend against Clemson. Moments later, I received the picture below in a text message. The guy who sent this to me and I hesitated to post it for fear of being guys who officially ruined the surprise. However, the picture has been posted on message boards and a few other sites, so you can't blame us now.
This without a doubt proves what I have been telling you the past few days. This doesn't mean that Auburn is wearing all blue on Saturday, especially since Chizik said otherwise, but it does show that Under Armour did definitely send all blue uniforms to Auburn. Still waiting on pictures of the blue pants. Read the rest…
Note: Yes, I realize that the first two posts on the list have a title that ends with ellipses. They are effective and essential to WarBlogle.com.
8. Toomer's Time Lapse after SEC Championship (Date Posted: 12/6/10 Views: 3,827)
I love a good time lapse, and this is a good time lapse. Actually it's freaking awesome. I'd like to see one of these for every game. Wouldn't you?
7. The Unsanctioned Tiger Walk (Date Posted: 11/26/10 Views: 3,890)
Thanks to a few of my Twitter followers, here are a few pictures and a video from the Tiger Walk that was not supposed to be. It's almost like we were there…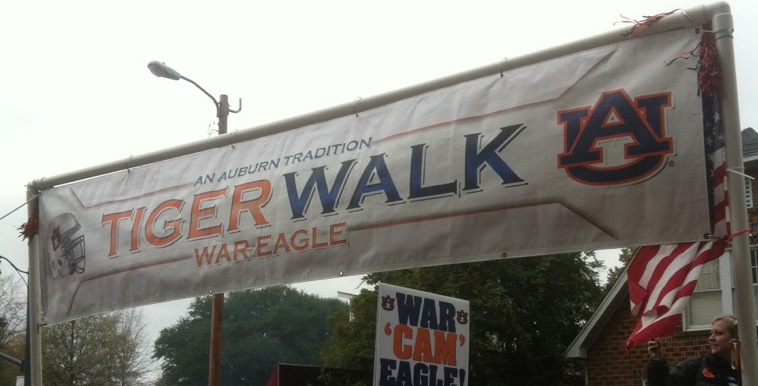 6. The New York City Heisman Tiger Walk (Date Posted: 12/11/10 Views: 5,160)
Thanks to a few very friendly people, we have a healthy portion of pictures and a few videos of the New York City Heisman Tiger Walk. I've added a few pictures since yesterday, including a few taken by some brave souls who snuck back into the theater to pose with Cam's trophy. I should be receiving a few more shots over the next few days, and I'll definitely let you know when those are posted.
Tiger Walk Opens on Broadway – The Wall Street Journal
Big Apple Tiger Walk Revs Up Auburn Alumni, Fans – AuburnTigers.com
5. Another Season, Another Uniform Rumor (Date Posted: 9/14/10 Views: 5,264)
For at least the past 7-8 years, and definitely since the introduction of Auburn's "All Auburn, All Orange" campaign, there has been at least one game a season where somebody told somebody that Auburn will be wearing orange jerseys. This usually sparks huge debates between Auburn fans with one side arguing that it would be cool (usually students), and the other side arguing for tradition (usually the 25+ year old crowd). I'm usually somewhere in the middle, but tend to lean towards the older crowd's side.
Now, as we've rolled into the 2010 season, we have another rumor, a different rumor. With this week's game against Clemson, the University is asking for the fans to wear all blue, in what they are calling "True Blue". I'm all for it. I love blue. We are blue. Kick 'em in the butt big blue. Sure, orange looks a lot cooler on TV because it's brighter, but blue is Auburn's main color. Read the rest…
4. War Damn Halloween (Date Posted: 10/31/10 Views: 5,457)
Ladies (and some gentleman), it is your lucky day. Usually, Halloween is the only night of the year where girls dress as slutty as possible and it is totally accepted in society. Well tonight, thanks to a football team Halloween costume contest, Cam Newton and some of his cohorts decided that slutty costumes weren't just for girls anymore, at least not when an iPad was up for grabs.
Around a dozen or so of the guys participated, as you will see below in photo and video format, with Mario taking the top spot. The finalists and winners were selected by the coaches' wives. Enjoy.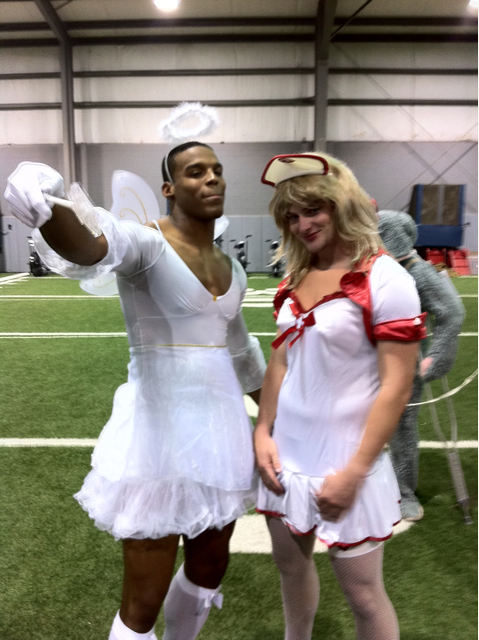 3. The Epitome of a Bammer (Date Posted: 11/24/10 Views: 5,999)

If you have any out-of-town guests visiting you for the holidays over the next few days and they ask you why you hate or make fun of Bammers, just show them this video. It says it all.

Mobile readers view it here.
2. Teach Me How to Lutzie (Date Posted: 11/29/10 Views: 7,254)

Errrbody love me, you ain't messing with my Lutzie…

Mobile readers view it here.
1. The First Look – sCAMdal Edition (Date Posted: 11/16/10 Views: 8,071)
Jack weighs in on the Cam Newton situation and gives us a little info from his insider. I'm not saying that what he says is the end-all, be-all truth, but he told me all of this Friday, a good 100 hours before the report about the NCAA speaking with Jody Wright came out today. Considering his source told him about Wright, it's hard to deny the rest. What do you think?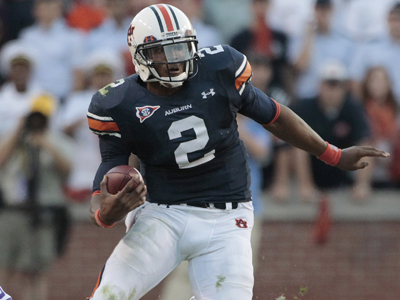 Shoot the Messenger
by JackTheRabbit
Auburn gets a much needed break this weekend, but since the 'Blogler doesn't take a break, I will (from discussing on field performance).
Instead of previewing a team that we aren't playing this week I'd like to share some more thoughts on the sCAMdal. Basically what I'd like to do is compile truth and rumors of the situation that I've collected over the weeks and fill you in on my understanding of what's going on. I have collected some pretty solid information from a source of a source of a source. I think the 'Blogler should tweet it. Maybe he'll inadvertently destroy the entire economy this time (sorry Washington but you're just too slow). Read the rest…
Thanks again for a great year of support. Hopefully next year's list will be chock full of Pulitzer-winning Blogles about Auburn's National Championship in football, basketball breaking 10 wins (I kid), and a College World Series berth for the baseball team. WDE.