Well he's 2-0, so I guess I'll let him keep writing these things…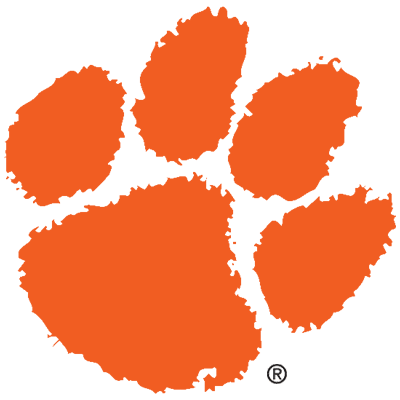 It's Hard to Take a Purple Tiger Seriously
by JackTheRabbit
This weekend the Auburn Tigers are trading in the prime-time spotlight of Thursday night for Saturday night and hosting college football's biggest traveling roadshow, ESPN's College Gameday. No doubt the eyes of the nation will be on Auburn this Saturday as they take on the Clemson Tigers from the ACC.
I'll spare you all of the history of the series between the two schools since I'm sure every Auburn blog (including the Blogler) you'll be reading this week has beat it into you. There's no doubt this year's Clemson team has some questions. There's no star running back this season like C.J. Spiller. The only proven aspect of Clemson is quarterback Kyle Parker. Are the Clemson Tigers legitimate contenders in the ACC? Have you seen the rest of the conference?
Kyle Parker maybe the Tiger's best known offensive returner, but so far Clemson is only 79th nationally in passing offensive and surprisingly 24th nationally in rushing. However, knowing those statistics doesn't lend much merit when looking at Clemson's recent competition. I wouldn't consider Presbyterian and North Texas good measuring points as far as Clemson is concerned. What may be more telling is that the Purple Tigers' defense gave up 21 points to Presbyterian. The Blue Hose was able to score at least three touchdowns on Clemson's defense; however, I must say that those scores did come in the 3rd and 4th quarter. It might be safe to assume that those came against 3rd string defenders.
The pressure is on the Good Tigers this weekend. Will the offense and defense both show up at the same time and put together a solid game? We'll see. Cam Newton has to keep calm under pressure and not allow the blitzes to take his eyes off his receivers. Also, the secondary is going to have to lock down, or else Kyle Parker and Co. could pick them apart. I'm not sure what to expect, but I do believe that, like last week, the Good Tigers have too many offensive weapons and will find ways to score. The defense will probably show up enough to keep Clemson from turning the game into a shootout. It'll be close going into the 4th quarter, but we won't have a nail-bitter like against Mississippi State.
Auburn 28, Clemson 17