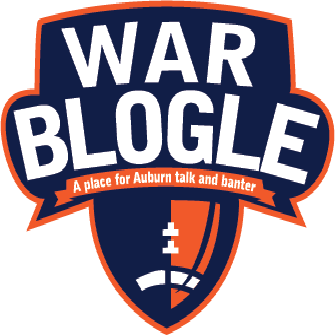 I broke my decade long streak of going to Athens and it looks like it might have turned out for the best. Or was it the reason for what happened? Either way, I did it just for you, since I know you want the most tweets imaginable and since I need WiFi to do that. There are tons, so let's get started. I'll split them up to make things easier. If you don't already, follow me on Twitter, and you won't have to wait until Sunday to see this magic.
Pre-game:
During game:
Just remember, world… if Georgia wins, evil wins. #BeatGeorgia #wareagle
Georgia fan holds on dollar bill with Cam Newton on it as CBS goes to commercial. This is a new level of #butthurt. #dawgs
Aaron Murray must get paid by the fist pump. #dawgs
Do we have a guy who uncontrollably drools, can't spell his name, or count to ten? Time to send him in and say "tackle man with ball."
I think I'm about rekindle my feud with a certain Auburn beat reporter. Dare I?
And now I'm ok with all of this….
WE @FootballAU Dyer fourth back in school history with back-to-back 1,000 yd seasons. Brooks (78-79), S. Davis (94-95), C. Williams (03-04).
Oh look, nobody cares… WE @GVMcElroy Crowell is a beast. Reminds me of a young Trent.
WE @aubietodd The UGA crowd shots remind me that no matter what the score, we've won.
Chuckle WE @radiofreeblake TELL ME WHAT DO YOU SEE WHEN YOU LOOKIN AT ME WHOA (WHOA OH) ALL THE ABOVE ALL THE ABOVE ALL THE ABO-UH-OH-UH-OVE
I guess I'm about to start working on my video montage of Georgia's dirty plays to deflect from this loss and get me through the year.
Cam played in 53 other games? Auburn leads the series. WE @socialprimer UGA student section says "Can't win w/o Cam". pic.twitter.com/F9ANH8vs
Noted. WE @TheAuburner Don't forget the slow motion. RT @WarBlogle About to start video montage of UGA's dirty plays to get me through year.
Postgame:
Why is it that every person that talks trash (usually profanity-laden) to me, has "Good Christian Man" in their Twitter bio?
About to go into a grocery store in a Bama-heavy town with my Auburn stuff on. Might fight if provoked.
This is so dumb. WE @Paxton_Brittle @WarBlogle all I have to say is nick fairley #whatgoesaroundcomesaroundWe've expanded our selection, but the typo still remains… twitpic.com/7dmcrx
Alabama fan: "HAHAHAHA BOISE!!!! YOU'RE OUTTA HERE!!!! LOOKS LIKE YOU NEED TO GET A NEW KIC…. dang it."
WE @chambc1 Just observing, Outback Bowl reps talking to AD Jay Jacobs, asking if AU fans would be interested in bowl.
WE @aubietodd @brooksw44 @paxton_brittle Like I always say. When people talk smack, just look through their photos. twitter.com/#!/Paxton_Brit…
Oh yeah? We'll see if Cam throws you the ball again, bucko! WE @Blafell1 #Auburn is just a sad program
@jaleelwhite Hey man, I know you're busy, but if could make it to our tailgate at the Iron Bowl, I'd be eternally grateful. @ImALegendKiller
WE @paheadband Praise for Nick Fairley: bit.ly/uGaFyy
WE @jeremygolson BTW, if you never attended the university you pull for, NEVER say "we" to me about anything.
WE @AU_Soccer FINAL: #Auburn defeats Utah State 2-1 and advances to the 2nd round of the 2011 NCAA Championship. #wareagle
Herbie giving props to Auburn and LSU for handling Oregon's O-line. Good times. #wareagleanyway
Next week might be the THE WORST conference schedule in the SEC's history. bit.ly/uXMZji
Well tweeps, it's time for this 'Blogler to go to bed. Auburn will win another football game. Many more. War Eagle for like freaking ever.