As I said in last week's preview, it was the start of something new for Auburn. They had a three game preseason, which they won them all. Then they had a four game stretch that including three Top 15 teams and Texas A&M. Then they started a four game stretch of teams that haven't and won't be ranked. Mississippi State was the first, and Auburn started the new stretch with a win.
Step two of the easier four game stretch will take place in Nashville, TN. There are many fun and cool things to do in Music City, and they also happen to have an SEC school somewhere on the West End.
That school is called Vanderbilt and they are not good. They started the season 2-0 with wins over Hawaii and Alabama A&M, but since then they have lost 7 straight. Weirdly, they have three separate losses by exactly 17 points to Kentucky, Missouri, and Georgia.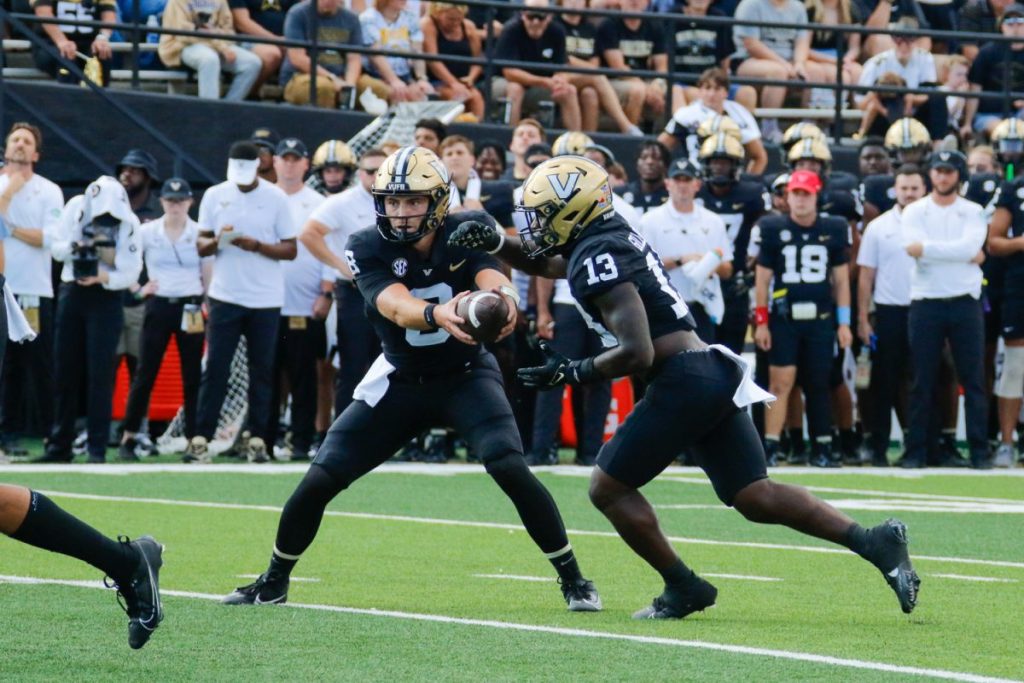 They also lost by 3 to UNLV, by 16 to Wake Forest, by 24 to Florida, and by 26 to Ole Miss. They've scored some points, but they've also given up many points.
The series record is 21-21-1, but let's not get it twisted. All but 2 of Vanderbilt's wins happened in 1955 or before. That wasn't football.
However, the last two times Auburn visited Nashville, they came home with a 4-point loss and a 1-point loss. This has caused people to say things like "watch out, weird things happen up in Nashville." Eh, I mean it was the scene of the worst call in the history of football, but let's remember exactly why or how those two losses happened.
First of all, the last one was in 2012, Gene Chizik's last year, when Auburn won 3 total games all year. Vandy won 9 games and was ranked in the Top 25 that year, and they still only beat this hapless Auburn team 17-13.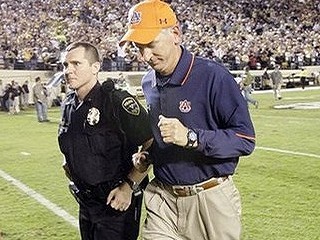 The time before that was 2008. That was Tommy Tuberville's last year, when Auburn only won five games. Vandy finished that season at 3rd place in the SEC East.
So, yes, the last two times Auburn went to Nashville (11 and 15 years ago), it was historically bad seasons for Auburn and historically good seasons for Vanderbilt.
What does it look like this year for these two teams? Well, Auburn is 4-4 with four losses to teams in the top half of the SEC, and appear to be trending upward. Vanderbilt has lost seven in a row with a loss to UNLV and even one of their two wins was of the struggle persuasion against Hawaii.
This is not 2008 or 2012 or… even 1955. This is an Auburn team with superior talent, an Auburn team that has won in California and already played in Death Valley and College Station. An under construction stadium likely 60% full of Auburn fans isn't going to be one of those games where they have to battle the elements.
It's going to be as close to a neutral-site game as possible against a 2-7 team. This is one of those games where Auburn knows they are the decidedly better team and continue to build on what was started against Mississippi State.
It's one of those games where there won't be a crowd to take out of it but if there was they would be out of it early. Last week was a spark to the team and the fans, and the Nashville Auburnites will show up and show out.
It's going to be a fun watch. Payton Thorne builds off last week, throwing for 3 touchdowns, rushing for 1. Robby rushes for 1. Jarquez rushes for one. Battie finally breaks one. It'll be a big day in Music City.
Auburn 42, Vanderbilt 17