Outside of a baseball season here or there, Auburn should never lose to Mississippi State in anything. Even in 2014 when #2 Auburn went to #3 Mississippi State and the whole football world wanted Mississippi State to have their fun little moment, Auburn should've won.
They like to act like they are the same as Auburn because they are the agricultural school of their state. I'm sorry, you're not. The name of the town is Starkville. Webster's defines the word stark as "barren or desolate."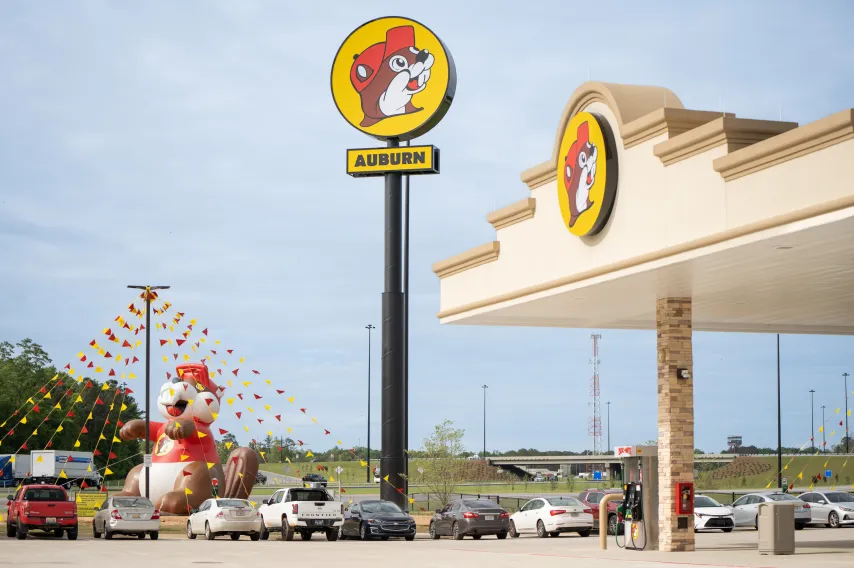 Auburn has a Bucee's. Starkville has a Ricky's. In fact, Bucee's just completely skipped over Mississippi when it jumped from Texas to Alabama. Ouch.
But let's talk about football. Auburn owns the series with a 65-29-2 record. That's better than 67%. Bobby Cox used to say that if you win 2/3 of every series, you'll easily win the division going away. And if you win the division going away, you will for sure win lots of World Seri… dang it. Too soon, Blogle.
Mississippi State is 4-3 overall with a 1-3 SEC record. Their lone SEC win came last week with a exhilarating 7-3 victory over Arkansas. They were blown out by LSU, blown out by Alabama, and were actually South Carolina's lone SEC win of the season so far. They also weirdly have a win over Arizona, a blowout win over Southeast Louisiana, and a struggle win over Western Michigan.
It hasn't been a good year for the Bulldogs.
It also hasn't been the best month for the Tigers. After starting 3-0, they had to go to Kyle Field for their first SEC road game, then faced three Top-15 teams in a row. Two were respectable performances. Two were not.
The respectable ones happened in Jordan-Hare Stadium. Auburn just so happens to be playing in Jordan-Hare Stadium this weekend as well. I know I said the same thing last week, but the biggest difference is that Mississippi State is not a Top 15 team. Not even close.
They are a typical Mississippi State team. They have a good quarterback, an okay defense, and… what's that? Oh, their quarterback is questionable? Dang. Just hand it to us, Maroons.
Even if Will Rodgers were to play, new head coach Zach Arnett made the interesting decision to go completely away from the offense that kept Mississippi State in games last year. No, it's not a simple thing to mimic the play calling of the late Mike Leach, but to just totally uproot the system your quarterback was nearly a master of is definitely a choice.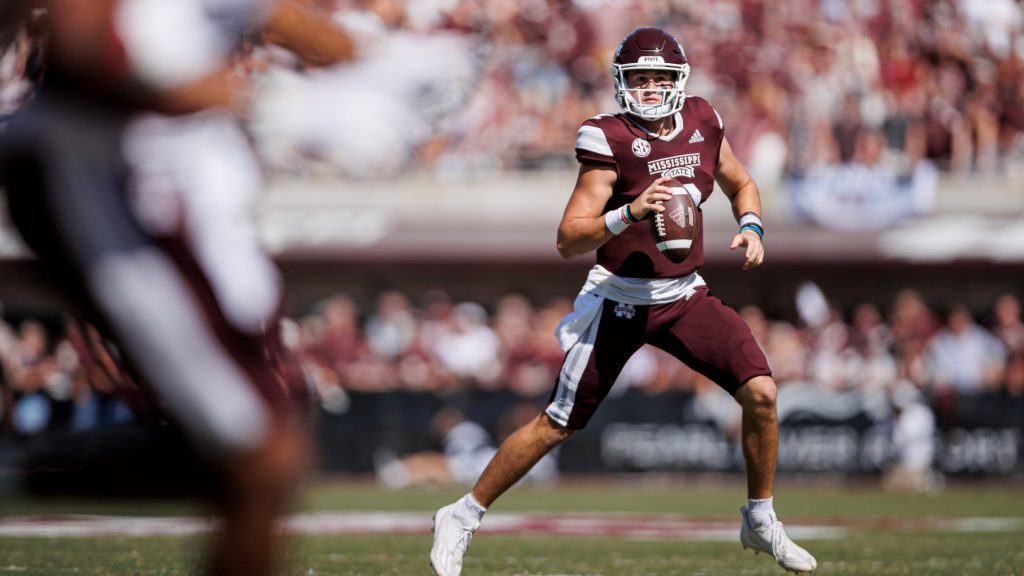 Speaking of quarterback things, Auburn will likely stick with their two-quarterback… system. After last week's sort of Robby Ashford experience, I wouldn't be surprised to see it go back to the 80/20 Thorne/Ashford rotation.
Saturday starts a stretch of 4 winnable (and very much should win) games for Auburn. They were dealt a tough last 4 weeks, now it's time to even it out a little. Mississippi State, the team that should never beat Auburn, is the perfect starting point for that.
Thorne throws for 2, Robby runs for 2. Battie returns a kick to the house. The defense forces 3 turnovers. Auburn gets one of those breath of fresh air wins.
Auburn 38, Mississippi State 17