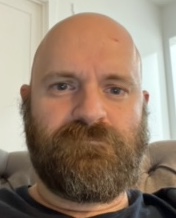 Auburn doesn't play Vanderbilt too often, and the last time they played it took me a month to find a blogger to interview. This time it was a little easier. Tom Stephenson (@tcstephenson818) blogs about Vanderbilt sports at Anchor of Gold and is also a lawyer because of course he is. This is Tom's first time on the Blogle, and let's just say he's not too positive about the Commodores.

1. What are Vanderbilt fans first thoughts of Auburn football right now?
Vanderbilt fans' first thought of Auburn football right now is "Derek Mason is still their defensive coordinator, right? No? That was two years ago? Hugh Freeze is their head coach now? It's not Gus Malzahn any more? Wait, there was a guy in between Gus and Hugh?" I suppose this is more of a commentary on how seldom we play our non-permanent rival West opponents any more.
2. What's the vibe like in Nashville for this 2-7 team?
I'm not sure there's really a vibe. The thing about Vanderbilt in Nashville is that when we're bad, the city kind of forgets we're even there. The fans are fans, though even that's kind of dwindling right now if the home game crowds are any indication. There are always a lot of fans of the away team in attendance, but it's when they start creeping into the season-ticket holder seats on the press box side of the stadium that it really sets off alarm bells.
3. Is there any expectation by fans to beat Auburn this weekend?
No. Definitely not. Not after the dumpster fire we've watched over the past few weeks. See, it's that kind of 2-7 team, where the performances feel like they're getting worse as the season goes on.
4. Who are your two most favorite Auburn Tigers of all time and why?
Are we limiting this to football? Because Charles Barkley is a national treasure. Assuming we are limiting this to football, I'm going to say Chris Davis, if only because my brother told me that he was standing next to our cousin, an Alabama grad, as they watched the Kick Six unfold and I am actually jealous that I did not get to see the look on her face. And, ah, hell, we can count Frank Thomas as a football player, right?
5. Name two unheralded Commodores that Auburn fans should lookout for.
I mean, this question implies that there are any Vanderbilt players whom the "unheralded" description would not apply to? There's maybe two guys on the entire roster who the average non-Vanderbilt fan has heard of, right? Anyway, London Humphreys averages 25 yards per catch as a true freshman and will definitely have at least one catch that will probably have your boosters thinking about how to get him to enter the transfer portal after the season. Matt Hayball is probably going to win the Ray Guy Award. That's right, I named our punter as a guy to look out for.
6. Name two Auburn Tigers that scare you the most.
Donovan Kaufman scares me if only because I don't know, maybe he's still mad about how things went down his one season at Vanderbilt. And, I don't know, Jarquez Hunter? I knew a girl from undergrad who lives in Neshoba County and posts about him on Facebook all the time. I think those are the only two Auburn players I could name, other than Payton Thorne, who doesn't scare me.
7. Where do you see each team having an advantage over the other?
The problem I'm running into here is thinking of areas where Vanderbilt actually has an advantage over Auburn, and I'm coming up with "our punter is awesome" and… uhhhhh… that's pretty much it. I can think of some areas where it's probably neutral (Payton Thorne vs. Vanderbilt's pass defense is probably a wash) but, uh, yeah, we might be starting Walter Taylor at quarterback this week and Auburn fans will have fun with the fact that the broadcasters on Saturday said that he reminded them of Cam Newton.
8. What's your analysis and score prediction for this game?
Analysis: I have seen nothing this season that makes me think Vanderbilt will beat Auburn. Auburn's weird, bad offense probably means that this game will aesthetically resemble a rock fight. Vanderbilt's ongoing quarterback carousel and complete absence of a run game means that Vanderbilt will score fewer points than Auburn does. I'm going with 28-10, Auburn. I am not completely ruling out the possibility of this game ending with a 12-10 score, however.
9. Where do you see Auburn and Vanderbilt ending up this season?
Vanderbilt seems headed straight for 2-10, which, well, I can't say that's nothing we're not used to. As for Auburn, I predict they'll beat us and New Mexico State, go 6-6, and have a good time in the Birmingham Bowl.
10. The current series record is 21-21-1. Even you will admit that at least 18 of those 21 in favor of Vanderbilt were fake or before football was like it is today, right?
Hell, I count 19 that came before integration. The real point is that no matter what happens on Saturday, Vanderbilt will go into next season with a winning record against at least one SEC team thanks to our 8-3-1 record against Texas, and you can't take that away from us simply by virtue of the last game being in 1928.