Auburn returns home for Hugh Freeze's first night game in Jordan-Hare Stadium. I'm sure all the light show stuff and pizazz we saw versus Texas A&M last season will be used this game. Freeze gets to take on his former team and a chance to show Auburn fans why he was a better choice than Lane Kiffin.
1. Starting off with injuries, we were excited to see Austin Keys and Keionte Scott return to practice this week. They were not wearing any non-contact jerseys, but Keys was finally wearing a club. I think Scott is way more likely to play than Keys but neither will be 100% regardless. Having Scott back would be a huge factor as Auburn has missed his pass-rushing abilities these past weeks.
2. Onto the big topic of this week. Coach Wesley "Crime Dog" McGriff has stepped down from his on-the-field role and will have an off-the-field role for the season. This leaves coach Zac Etheridge in charge of all DB's. A lot of the situation has been very hush hush about what exactly happened. But we do not do that here so I got in contact with some people to see exactly what happened.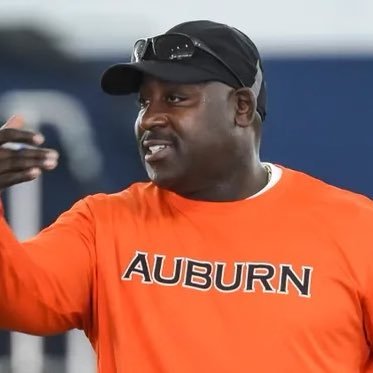 To keep it short, McGriff and Ron Roberts ain't jiving and McGriff was going to move on. Coach Hugh Freeze convinced him to stay on staff till they can resolve it after the season. My honest opinion is that Roberts will be told to move on, Josh Aldridge is promoted to DC (his defense is already about the same as Roberts) and Auburn hires someone to Co-DC with Aldridge.
I do not think this this will effect anything in recruiting or anything long-term at Auburn. I do think this incident showed up in the LSU game,  their minds were not in the right place.
3. Onto something different that may or may not have anything to do with the situation above. I am separating it because I am not sure. There were some fights that happened over the past week or so. A couple in the secondary and one that happened on the DL. I will not go into names but the secondary one was a bad fight, probably unnecessary. There could be a dismissal but that is not certain. The one on the DL was a good fight, an accountability fight. This happens in struggling teams.
4. The team is also somewhat divided on who should be the starting QB. This was bound to happen, and I believe they were tested again in this week's practice to determine the starter. I believe the starter Saturday will be Payton Thorne again. I am sure half the fanbase will be in an outrage because they do not understand why it is not Robby starting.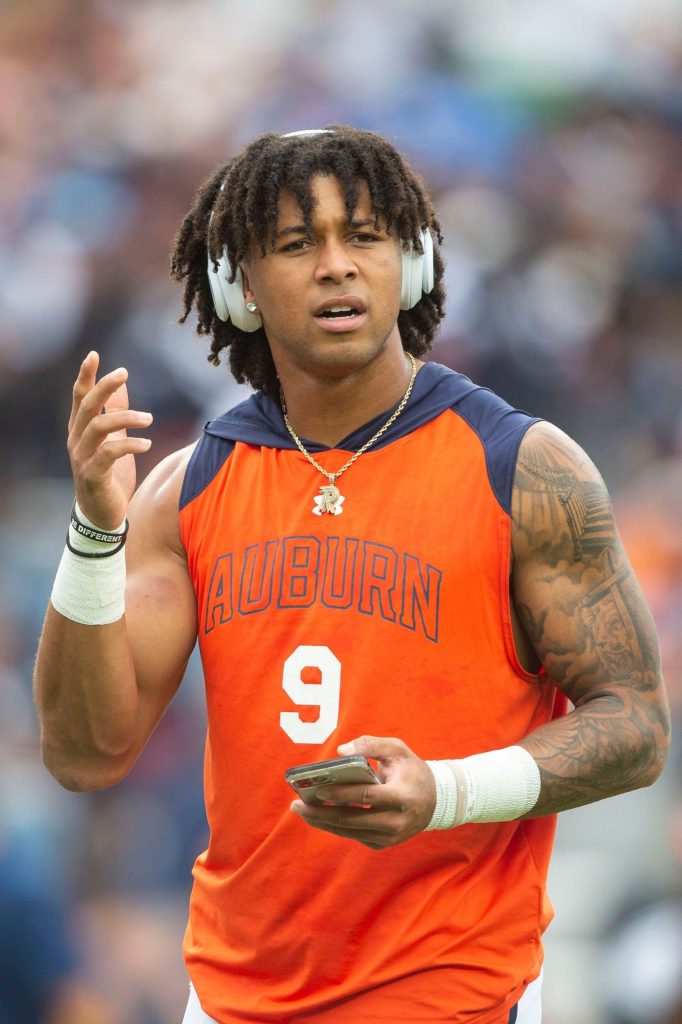 Let's go ahead and get this out of the way: neither QB has done well this season. Robby has not looked better, Thorne has even looked better running the ball. Thorne also has a better grasp on the offense.
Throwing Robby in there to run the same 6-10 plays he can run effectively is not going to fix the problem. It will just narrow down the problem the defense has to solve. There is not an easy solution to this outside of they HAVE to improve this season. Even if Payton only plays well at home, that is just what we will have to role with. Hugh mentioned not being as much tempo because of the thin depth on defense. How long can you continue to not though?
I believe we could see more tempo soon and I am almost certain we are about to see a lot more heavy sets. Sets with 2-3 TE's on the field just to get more consistent. The TE's have been the best part of the offense this season.
5. Let us move onto some more positive talk. The first night game for the Auburn season will be a huge one for recruiting. It may not be as big as the Georgia game but it will come close. I would be surprised if Auburn exits the weekend without commitments from 3-star 2024 DB Kaleb Harris and 4-star 2024 Juco DB Laquan Robinson. 5-star 2025 Bama WR commit and Auburn legacy Ryan Williams and 4-star 2025 Texas QB commit KJ Lacey return for a weekend trip, I believe they arrived today (Friday) so a little early.
Some new faces will appear too such as 4-star 2024 UCF TE commit Kylan Fox and 5-star 2025 WR Caleb Cunningham. Many more will be there, I am just not going to list them all. As you can see with with this week double commitment in the 2025 class. Auburn is recruiting and getting a higher level of talent than the last staff was.
6. Finally, for the game prediction. I was a super homer last week and ended up being wrong. That will not hold me back in being a homer this week. This has the same feeling as Texas A&M last year for me. I think the team will be pretty inspired to beat Ole Miss. The stadium will be loud and all the pizazz will happen. Ole Miss has also performed worse on the road this season. Their record is padded by home games. Give me Auburn 21-17.