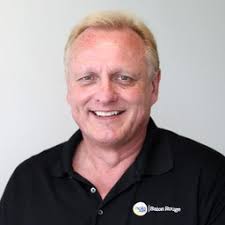 Ron Higgins (@ronhigg), columnist for the Shreveport-Bossier Journal and TheRonHiggins.com, has covered the SEC for 44 seasons at various newspapers in Louisiana, Tennessee, Mississippi and Alabama. He's the only SEC writer still living besides Phillip Marshall who knows where all the bodies are buried.

1. What do LSU fans think of Auburn football right now?
Honestly, LSU fans are more concerned if the LSU defense has learned to tackle after six games or why the cornerbacks play 10 yards off the ball at the snap.
2. What's the vibe like on Brian Kelly after this up-and-down first half of the season?
The sober LSU fans who listened to Kelly in the preseason that his program is a year away from being really good understand he had to rebuild a team that had just 38 scholarship players when it took it over a year ago. The rest of the LSU fans are delusional like most fan bases who believe their teams will always improve while their opponents don't.
3. Compare and contrast the Florida State and Ole Miss losses.
The Florida State loss was on the LSU offensive line as much as the Tigers' awful cornerbacks. The Ole Miss loss was completely on the LSU defense.
4. Does this being the last time these two teams will play regularly make the game mean more to LSU fans?
Honestly, not a bit. Though LSU and Auburn have had great games in the seriies. LSU fans don't dislike Auburn enough to consider it a rivalry.
5. Which two unheralded LSU Tigers should Auburn fans look out for and why?
Though he's third in the SEC in rushing, LSU starting running back Logan Diggs, a New Orleans area native who transfered home this season after two solid years at Notre Dame, is a well-rounded RB who gets tough yardage between the tackles, catches the ball and blows up pass rushers with his pass protection.
Also, true freshman linebacker Whit Weeks, who has played in all six games and started once in place of injured senior transfer Omar Speights, is already third on the team in total tackles and third in QB hurries.
6. Which two Auburn Tigers worry you the most and why?
LSU should backup QB Robby Ashfoird more than starter Payton Thorne. Ashford threw for 337 yards and two TDs in last year's 21-17 loss to LSU against a better defense that AU will face on Saturday. Defensively, Jaylin Simpson can be a game-changer.
7. Where do you see each team having an advantage over other?
It's pretty simple. LSU is better at every offensive position than Auburn, Auburn is better at every defensive position than LSU and the kicking game is even.
8. What's your score prediction and analysis for this game?
LSU 38-24. The home team has way too many offensive weapons. LSU QB Jayden Daniels will be the best QB Auburn faces all year. He's far from the guy who threw for 80 yards against Auburn last season.
9. Where will Auburn and LSU end up this season?
If Daniels stays healthy, LSU will finish 9-3 and in a Florida bowl. Auburn finishes 7-5 and gets a Music City or Liberty Bowl bid.
10. What do you think about Hugh Freeze?
Hugh Freeze will eventually prove to the best hire Auburn has ever made behind Shug Jordan and Pat Dye. He has rebuilt programs at every school he has coached and done it with a lot lesser budgets and in-state recruiting bases than he has at Auburn. The guy is a great recruiter and kids want to play in his offensive system.
I can't compliment him enough. He's owned up to his previous mistakes on and off the field. The critics who still fry him are petty hypocrites.