Now that we've had ample time to process Saturday's loss, I want to start out by saying how proud I am of that team and the coaching staff. I, for one, didn't think we had a chance to make it a game. Not only was it a wire-to-wire nail biter, we had a legitimate opportunity to beat the #1 team in the country.
I think a lot of the finger-pointing from over the weekend has died down since a lot of you have stepped away from the ledge. I knew once the sting of losing a game that we could have won dissipated common sense would kick in for most Auburn fans. The only thing to take away from this game is that the future is very bright. Auburn has a football coach.
From an X's and O's standpoint, I thought our offensive gameplan was nothing short of a masterclass. The way coach Freeze and Montgomery used multiple shifts and motions to scheme running lanes was pure art. To be able to run for over 200 yards against a defensive front you can't block is beyond impressive and it was 100% scheme. Hats off to whoever found that wrinkle. It was a lot of fun to watch.
On the other hand, our passing game is still a work in progress. Payton Thorne was 10/19 for 82 yards and an interception. Some of you won't like this but 6 of the 9 incompletions hit the receiver in both hands. No, they weren't all "drops" per se because the defender made a great play on the ball on a few occasions. Sometimes you just have to give the DB props for dislodging the ball, but at the end of the day if you want to beat the #1 team in the country you simply have to come down with those balls.
I can think of two that could have ultimately won the game for us, but we just couldn't hang on. Meanwhile Brock Bowers is making one-handed catches in double coverage… Anyways, we have to be better in that aspect.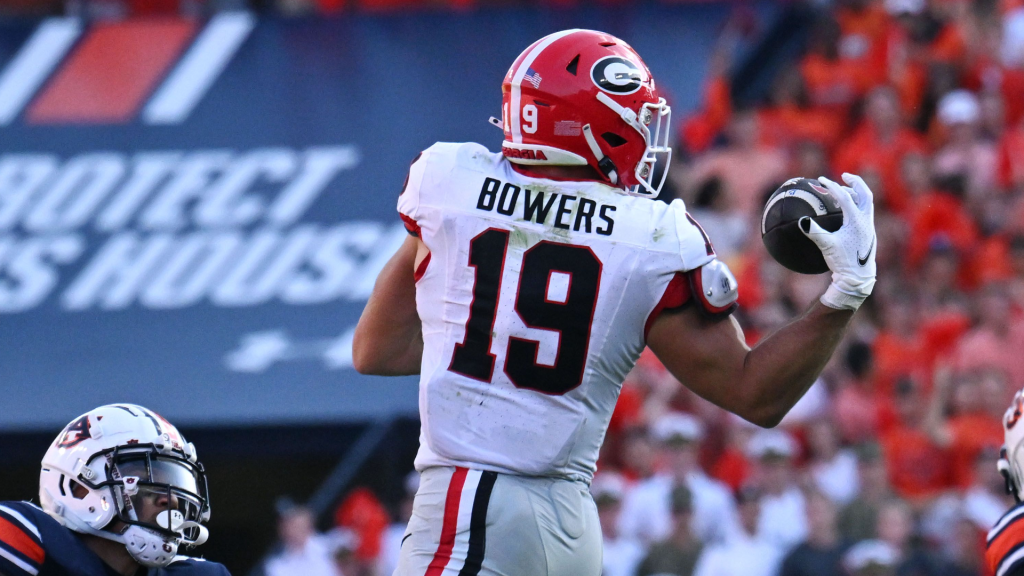 I thought our pass protection was much improved following the 7 sacks allowed against Texas A&M. We only allowed 3 sacks to Georgia so props to the staff for getting that shored up in a week's time. Thorne looked a lot more comfortable in the pocket and wasn't dropping his eyes to the rush nearly as much as last week.
Freeze & Co. did a lot better job of eliminating the pass rush by not only establishing a running, but also giving Thorne some quick hitters via wide receiver screens, quick outs, and I even saw a slant believe it or not. Again, the passing game is nowhere near where it needs to be, but I think people are slowly starting to realize it isn't all on Payton Thorne. Our receivers have to come down with the 50/50 balls and our offensive line has to continue to improve to give him time in the pocket.
I can't say enough about this Auburn defense. Holding that Georgia running game to only 107 rushing yards was nothing short of incredible. Marcus Harris is an absolute animal up front, and Jaylin Simpson is everywhere. If I have one complaint it would just be on third down. We simply could not get off the field. Georgia was 8-13 on third down and that ultimately won the game for them. I would personally like to see us bring some more designed pressures in those situations. Our lack of quality depth up front really showed up in the fourth quarter especially in the pass rush.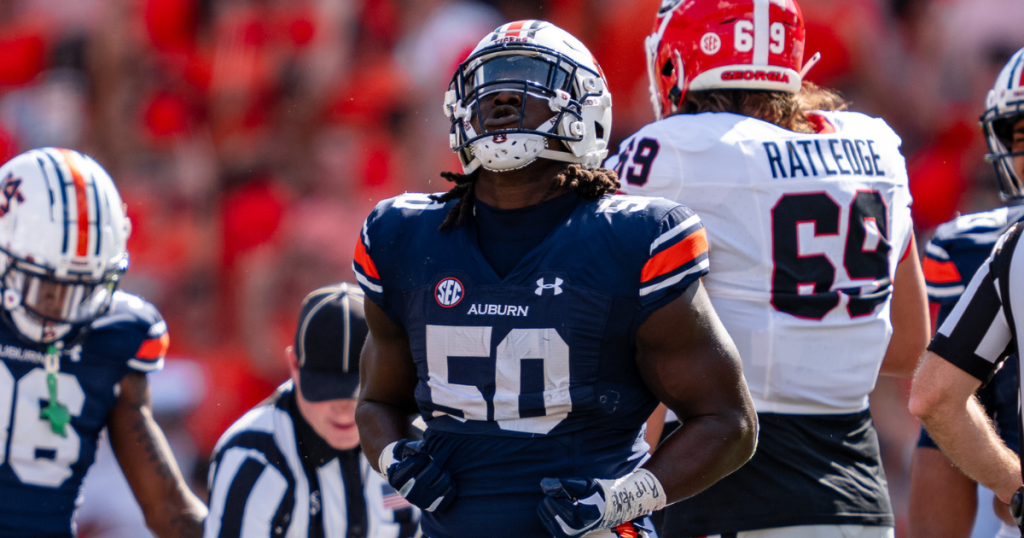 Carson Beck and Brock Bowers don't become the heroes if we bring pressure and that was the death knell for us Saturday. You can argue all you want about scheme and coverages like Jboy keeps yelling about on the X App, but if we're generating a pass rush like we should all of that is irrelevant.
At the end of the day, when Georgia absolutely had to have something, they got it. If you can think about any key play, a key third down, offensively, or defensively, the overwhelming majority of them went Georgia's way. We had a key 4th-and-1 before the half and got stuffed. We had two key 3rd-and-2s in the second half, we got stuffed. Georgia needed two touchdown drives in the second half and they got them. They simply had more talent and more depth, and we still took them wire to wire.
In conclusion, it's really hard for me to be too upset. Yes, I wanted to win. I still don't have a voice and my forehead is peeling like a leper from the Auburn sun. We are just a few playmakers away from beating the top teams in the country. It was truly a sight for sore eyes seeing a well-coached team competing with the best in the country. I'm not sure how anyone wouldn't be excited for our future.  Let's enjoy this bye week and get some guys healthy. Put this loss in the rear-view mirror and get ready to beat the corndogs in Death Valley. War Eagle Forever.