As we've suspected for quite some time, and as it was mostly confirmed following Florida's blowout loss in the SEC Championship Game, #14 Auburn will face off against #7 Oklahoma in the AllState Sugar Bowl. The game will kickoff at 7:30 pm CT on Monday, January 2, 2017. It will be the final bowl before the National Championship Game.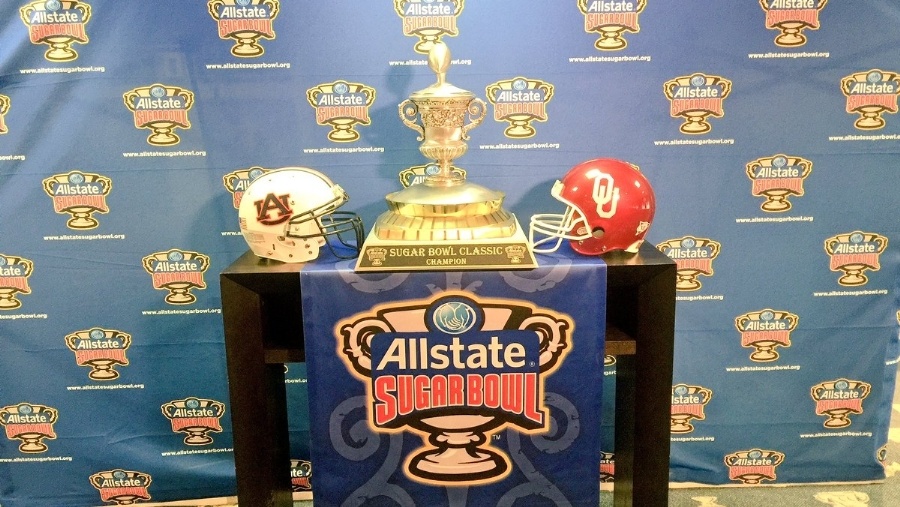 Oklahoma ran the table in the Big 12, the only conference not really in the discussion for the College Football Playoff, and like Auburn lost two of their first three games (Houston and Ohio State).
Auburn, as you know, bookended the season with 1-2 records, with a 6 game win streak in between. It was that streak that got them near the top of the SEC and in the #2 spot in the conference, automatically giving them the Sugar Bowl berth.
There will be much written about this matchup over the next month, including topics such as the 2004 snub and Big Game Bob's involvement, but let's take a moment to realize that this team ended last season ranked 10th in the SEC with a Birmingham Bowl berth. Now the Auburn Tigers are playing in the bowl reserved for the SEC's best.
Tickets are available now on the secondary market, or you can pick some up tomorrow when they officially go on sale.