Auburn returns home after a close and almost supernatural game against Cal. Samford should be an easier game, but how does Auburn feel about it? I'm here to tell you on this week's edition of What's KrAUken.
1. Let's start off with injuries. Auburn might be a little banged up on defense this week so expect anybody who they feel isn't needed to not play much. Nehemiah Pritchett is a name that comes to mind with this. He has been practicing as reported last week but has yet to make an appearance in a game, same with Nick Mardner. I do not expect these two to play any if they are not ready. Donovan Kaufman played very little after being taken out of the game due to concussion protocol versus Cal. He seems to be progressing well and could see the field for a short period of time on Saturday. I expect everyone else to play outside of Austin Keys.
2. How did Auburn's coaching staff really feel about the Cal game? While the game was spooky and it seemed like nothing would go their way, the staff felt like it was the better team the whole time. Like Hugh Freeze stated, if it hadn't been for the fumbles they would have rushed for 250-300, maybe even a couple more touchdowns. Perception of the game has turned into the offense sucks and nothing was working. When in reality they were frustrated that the offensive line was doing their job and the running backs were getting yards, but turnovers held them back. Same with play calling: it really wasn't bad, missed assignments were prevalent early, including multiple instances of running backs running the wrong direction.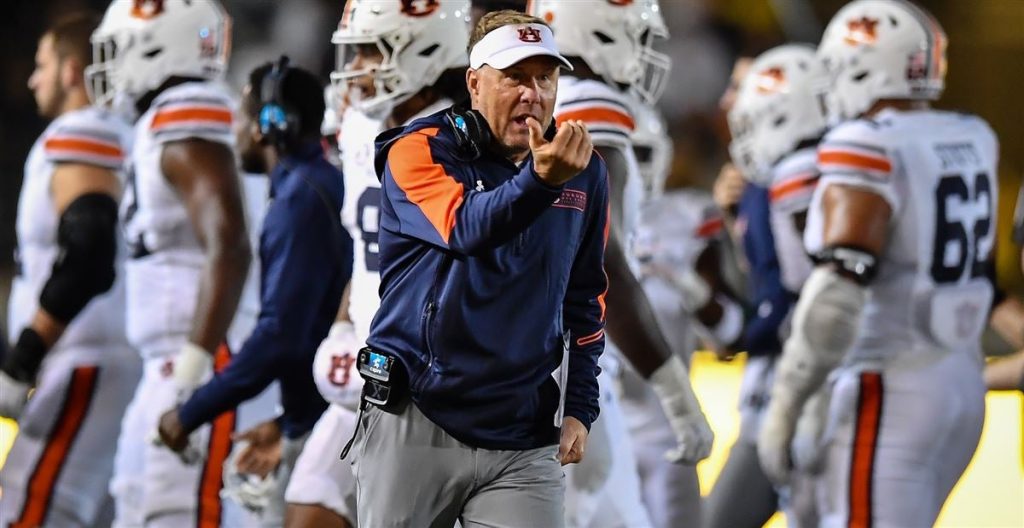 3. Freeze believes and trusts Phillip Montgomery's play calling regardless of him calling three plays against Cal. Even so, Hugh stepped in the offensive meetings this week after doing the same for the defense last week. If this has the same results, I'd expect a better offensive showing. One thing has to happen in the eyes of Freeze if this team is to succeed. The ball has to be in our playmakers hands more, and until others can come along that list is fairly short. The whole running back room has been impressive, but Jeremiah Cobb could see more touches. Jay Fair, Var Johnson, and Rivaldo Fairweather seem to be our best pass catchers. If Shorter and Hooks do not come along, then you could even see Fair and Johnson on the outside as Freeze said this week.
4. Question of the week from the inside was "did the West coast travel have any real effect on the Tigers?" According to staff members the answer is a solid yes. While it does not explain everything that happened, it affects how the Tigers felt and played somewhat. Fortunately, the defense traveled and Auburn does not have to go that far away from home for a while.
5. Prediction… Auburn wins 48-17.