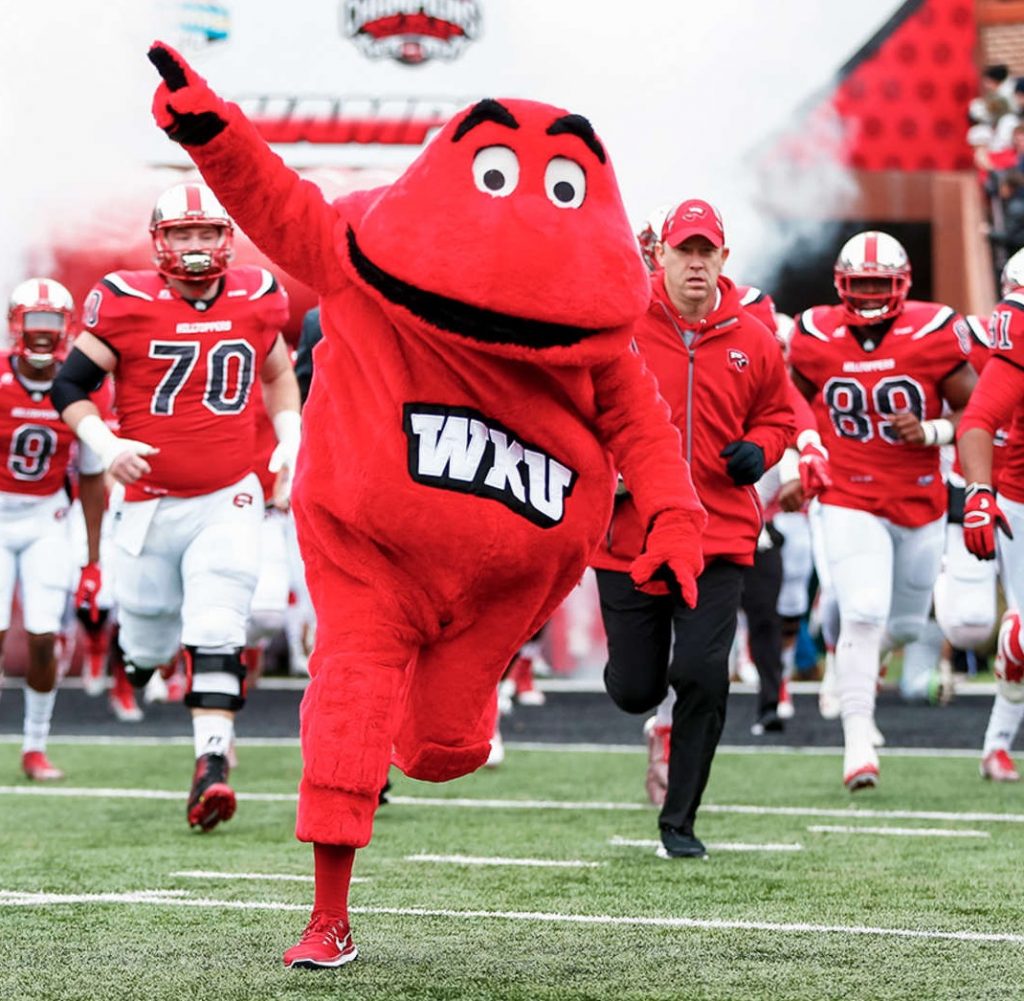 WHERE TO WATCH
Kickoff – 3:00 PM, November 19, 2022
Watch – SEC Network
Listen – Auburn Website
Gamecast – ESPN
TEAM HISTORY
The Western Kentucky Hilltoppers (WKU) has a long football history. They can boast 13 conference titles and a National Championship in 2002 while competing at the FCS level. They have 4 wins over SEC teams in their entire history (Arkansas-1, Kentucky-2, and Vanderbilt-1). They moved from D1-FCS to D1-FBS in 2014.
Their list of coaches features many names you've likely heard of:
Jack Harbaugh (Google his picture and you'll  now exactly who his offspring are)
Willie Taggart
Bobby "If-You-Can-Read-This-The-B*tch-Fell-Off"  Petrino
Jeff Brohm
Western Kentucky is no fly-by-night program even though its mascot Big Red looks like a piece of discarded feminine product.
SERIES HISTORY
Fortunately, Auburn has had no issues handling WKU  in the past. We've played twice and won twice with scores of 37-14 at the hands of Brandon Cox in 2005 and 48-3 to the preseason #1 team in America.
WHAT TO WATCH
Watch for Caddy's game plan. We had two 100-yard rushers on Saturday and we even saw our offense line up in genuine ground-and-pound formations.
The other thing to look out for is will Coach Lac keep the high energy rolling? I know I can say that I've watched Coach's post-game interview with Cole like 50 times just this morning.
PREDICTION
I wouldn't be surprised if this game was close. I say this because we're only a 5.5-point favorite, and we've certainly been prone to turn the ball over. I believe we're talented enough to overcome it and win by a slimmer than-we-'d-like margin.
Auburn 21, WKU 17