Now that we know that the team of Navy Seals that took down Osama Bin Laden was founded by an Auburn grad (or was it AUM?), we can officially give the set of of tasks for Auburn in 2010-11 a hearty "Mission Accomplished."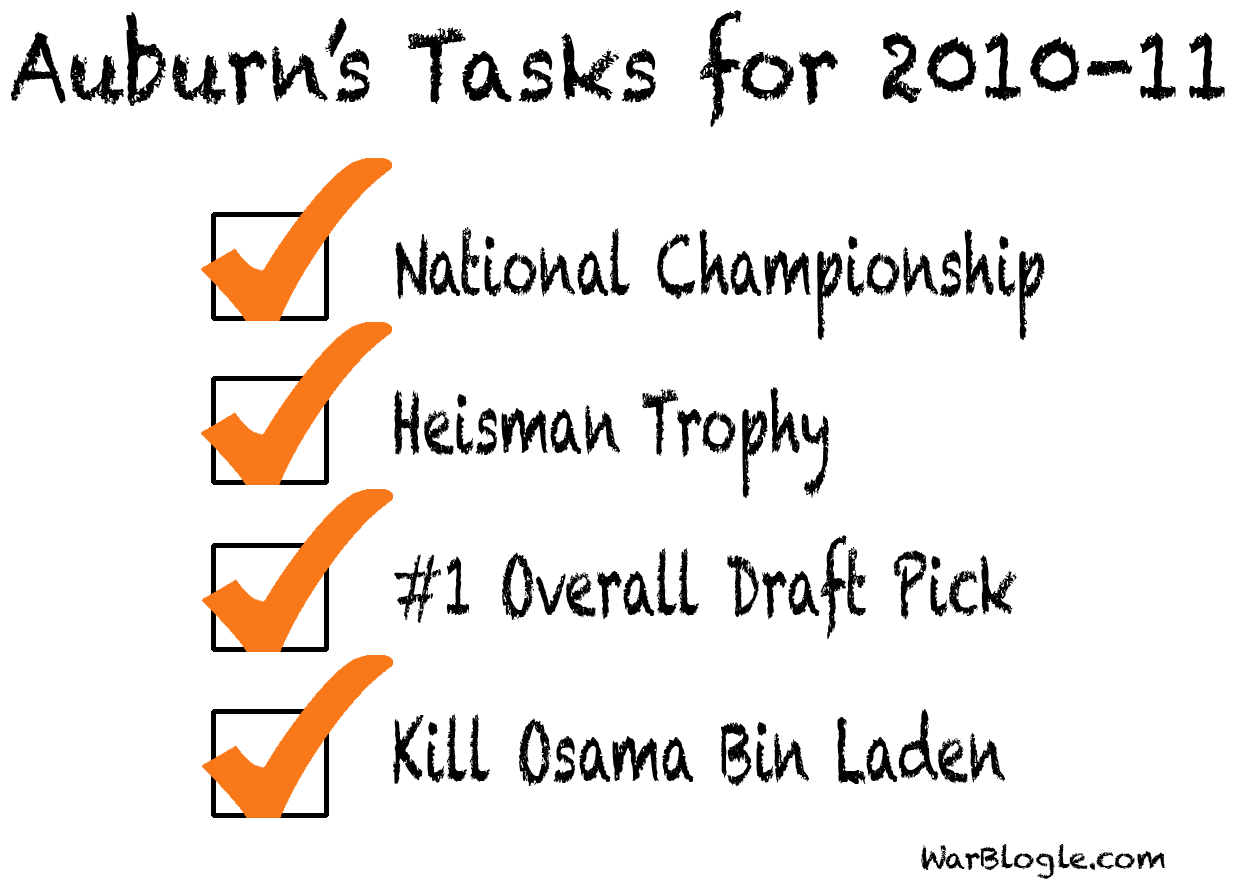 Basically, I got bored while playing in Photoshop and this is what came out. If you like it, you can buy a shirt with the design right on it. If you buy it, or any other shirt, in the month of May, I will give all the money that is sent to me from the sale to tornado disaster relief.
If you have no idea what the title of this post references, do these things:
Punch yourself in the face.
Watch this.
Cry.
Compose yourself.
Run through a wall.
War Damn America.