Well, it started out good. It started out great. Auburn scored before the LSU fans in attendance could get the bourbon out of their boots. Then during a string of six straight LSU punts to start the game, Auburn scored ten more points to go up 17-0.
The running game never fully opened up, but the offensive line did protect Robby Ashford more than they had most of the season. The arm of Ashford, mixed with a bit of his legs looked much improved for the most part as well. His scramble ability opened up lots of 10-20 yard passes that found holes in the LSU defense.
We saw multiple wide receivers get in the mix. We saw two wide receivers catch their first touchdown passes of the season. We saw Anders make another field goal.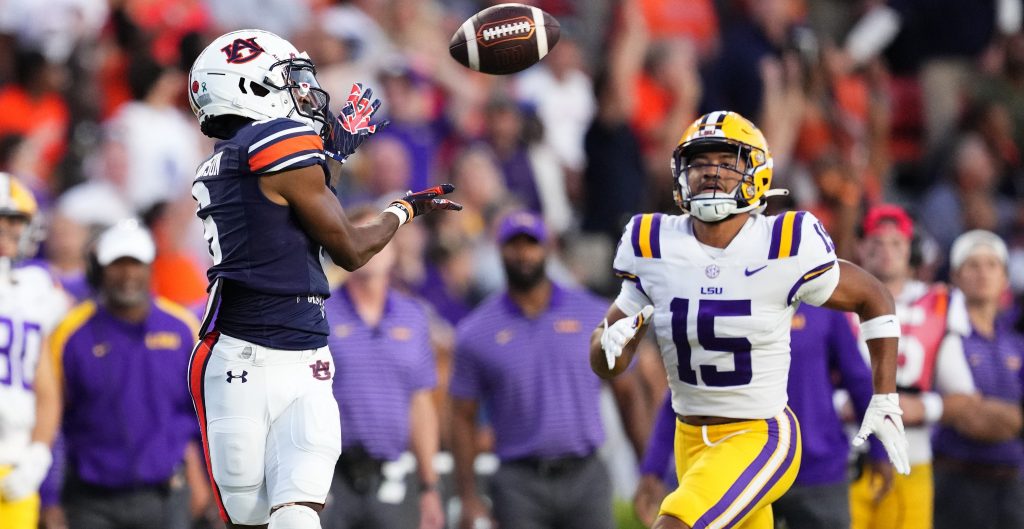 And then, while it wasn't to the level of voodoo we're typically accustomed to in this rivalry, enough of it showed to make a 17-point lead disappear in less than two quarters.
Following LSU's 5th consecutive punt to start the game, Robby rolled right and was seemingly about to throw it way deep or throw it away. An LSU defender chased him down and hit the ball right before Robby's arm moved forward to knock it loose. It was picked up and run into the endzone to give LSU seven points. It was weird. LSU fans didn't even know they scored.
But no worries, Auburn went down the field due to some dimes dropped by Robby, but had to settle for a 40-yard field goal. Anders missed it. ADVICE: never get married while you still play an important sport.
But as LSU came out with under two minutes left in the half, Auburn stuffed them for two plays and used their timeouts to get the ball back. It worked as LSU was unable to get the 1st down. Oh, but on the complete other side of the field, Auburn was called for illegal hands to the face (while being held). So not only did LSU get a 1st down, they also had plenty of time because of the timeouts Auburn used. This is not a knock at Harsin for calling the timeouts. It worked.The penalty was wrong and blew up in Auburn's face.
LSU then drove the field, when their quarterback remembered he had legs, and they scored right before half. It was 17-14 after what started as a dominant Auburn performance.
The 2nd half started with a few punts, then with Auburn inside the LSU 40-yard line, on a drive that included a 3rd-and-25 conversion, Harsin decided to play the analytics game and go for it. Auburn did not get it. But do not fret, Auburn held LSU on 3rd down again. Wait, there's a flag. ANOTHER 15-yard drive extending penalty. This time it was pass interference. LSU would go on to score.
If you're scoring at home, both of LSU's first two scoring drives included nothing less than highly questionable 3rd down 15-yard penalties to extend the drives.
Moving into the 4th quarter, Auburn's offense looked good again. They got down to the LSU 8-yard line. Then as had happened a few times earlier in the night, voodoo just completely knocked the ball out of Robby's hands. Seriously, there was a ghost swiping the ball out. It pushed Auburn back and gave them 2nd and goal from outside the 10.
Auburn elected to run a reverse pass with WR Koy Moore throwing it. Had it not worked, it was whatever. Move on to the 3rd down. But for some reason, while under pressure, he just lofted the ball right into the LSU defense. Of course since something bad happened it was the worst call of all time.
At best, it fools the defense and he throws to a wide open receiver, Auburn takes the lead, and likely wins. At worst, it should've been a throw away. But no, it was terribly executed, which means everybody on the coaching staff should die.
No big deal, LSU went 5-and-out. But Auburn then went 3-and-out. Then LSU went 6-and out. Alright, here comes the game-winning drive. Nope, PR Kieonte Scott, who had been told he lets the ball land too much, ran literally 30 yards across the field to field an extremely tough punt. He fumbled it.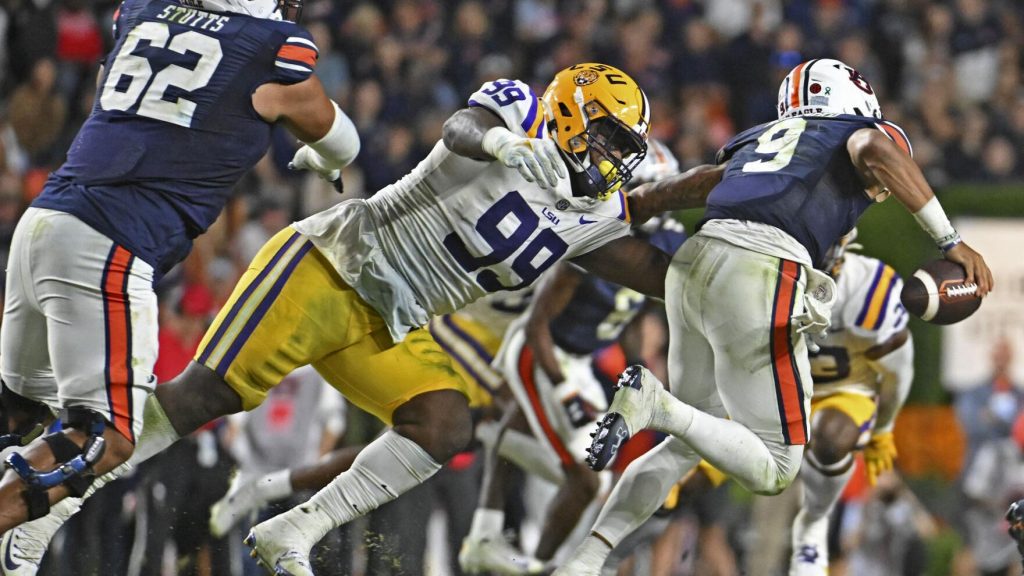 BUT DON'T WORRY. LSU fumbled it right back two plays later. HERE comes that game-winning drive. YES! Tank finally gets out of the backfield with a 20+ yard run. I forgot what those looked like.
After a few more positive plays, Auburn gets down to the LSU 35-yard line. Robby dumps one across the middle to Koy Moore, about five more yards. Wait, the LSU defender literally ripped it out of his hands as he was turning to run. LSU runs the clock out and wins. Voodoo.
That was it. Auburn had more first downs. Robby had season highs in passing yards. Auburn almost doubled up LSU in yardage. But Auburn had four turnovers and LSU had one. There is no positive to that, but these weren't just awful passing decisions like earlier this season.
There was the fumbled punt that shouldn't have been fielded, the awful execution of the reverse pass, a strip from behind, and the ripped out pass. Those aren't things that happen every day. That's voodoo.
Auburn played well enough to win by two touchdowns. But they didn't. That's what makes it feel even worse, although that's backwards thinking.
Move on. Things were better and you know it.