The weather was nice. It was sunny, but it wasn't too hot. Fans finally showed up to tailgate. Penn State fans came in droves, they were nice, and not an issue at all.
The first half didn't feel too bad, but it didn't feel great. Auburn got a stop and drove down to start the scoring with a field goal. But that was somewhat the story for much of the day.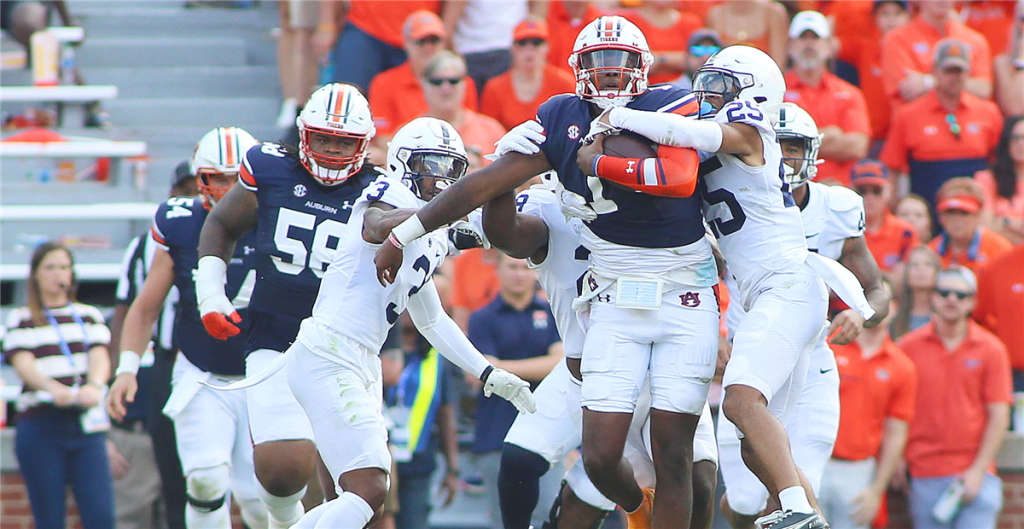 Due to zero time to do anything, there was a bad interception caused by a receiver running the wrong route that killed momentum right before the 2nd quarter. Then they announced the SEC Champion basketball team like two seconds later. Read the room, Auburn. Come on. It did slightly raise the excitement level, but nobody really cared after a drive-killing pick.
Auburn then added another field goal. The score was 14-6 and Auburn started driving just before halftime. Fumble. But don't worry, Auburn forced a quick three-and-out. Auburn started driving just before halftime. Another fumble. Halftime.
But don't worry, it was only 14-6 and Auburn got the ball to start the 2nd half. Auburn went 3-and-out and lost 9 yards. Penn State scored 3 plays later.
Then Auburn had a chance to get it back to a one score game. Nope. TJ Finley was sacked, fumbled, and got hurt. Ok, no big deal. Everybody wants Robbie to come in. Here he goes, down to the Penn State 9 yard line.
Interception and a touchdown 6 plays later. 31-6.
Robbie was then able to manage a drive down the field the next time around, ending with a score from Mr. Touchdown, Jarquez Hunter. Went for two, didn't get it. 31-12.
Welp, that didn't last long. Penn State then ran it for 50+ yards for a touchdown. And that was really the kick in the teeth. Auburn's offense sputtered. TJ was hurt. The line was abysmal and backs couldn't get going. But there were two long demoralizing runs by the Nittany Lions as the sun got hotter and the commercials got longer. It made a bad feeling feel worse.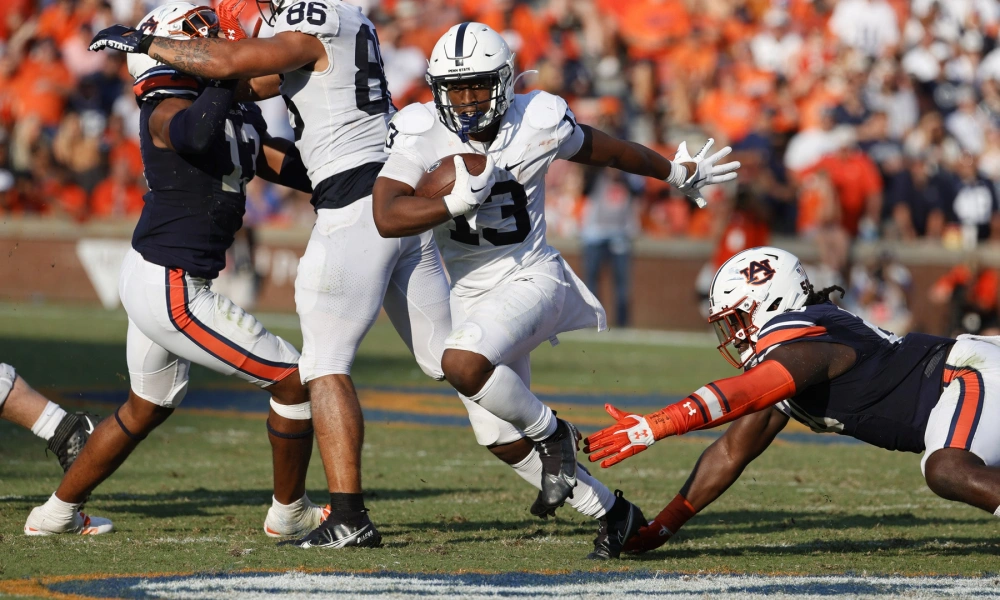 A not terrible 1st half with a touchdown difference felt okay and promising. But that was gone quickly and while Penn State fans were nice, the scoring was merciless. They were going to do what most non-SEC teams want to do to SEC teams while they could.
Some will say the season is over. I say it was one game that was close and got away. Whatever. We'll see. Missouri isn't Penn State. Go watch. Hope they get better and win. It's all you can do.