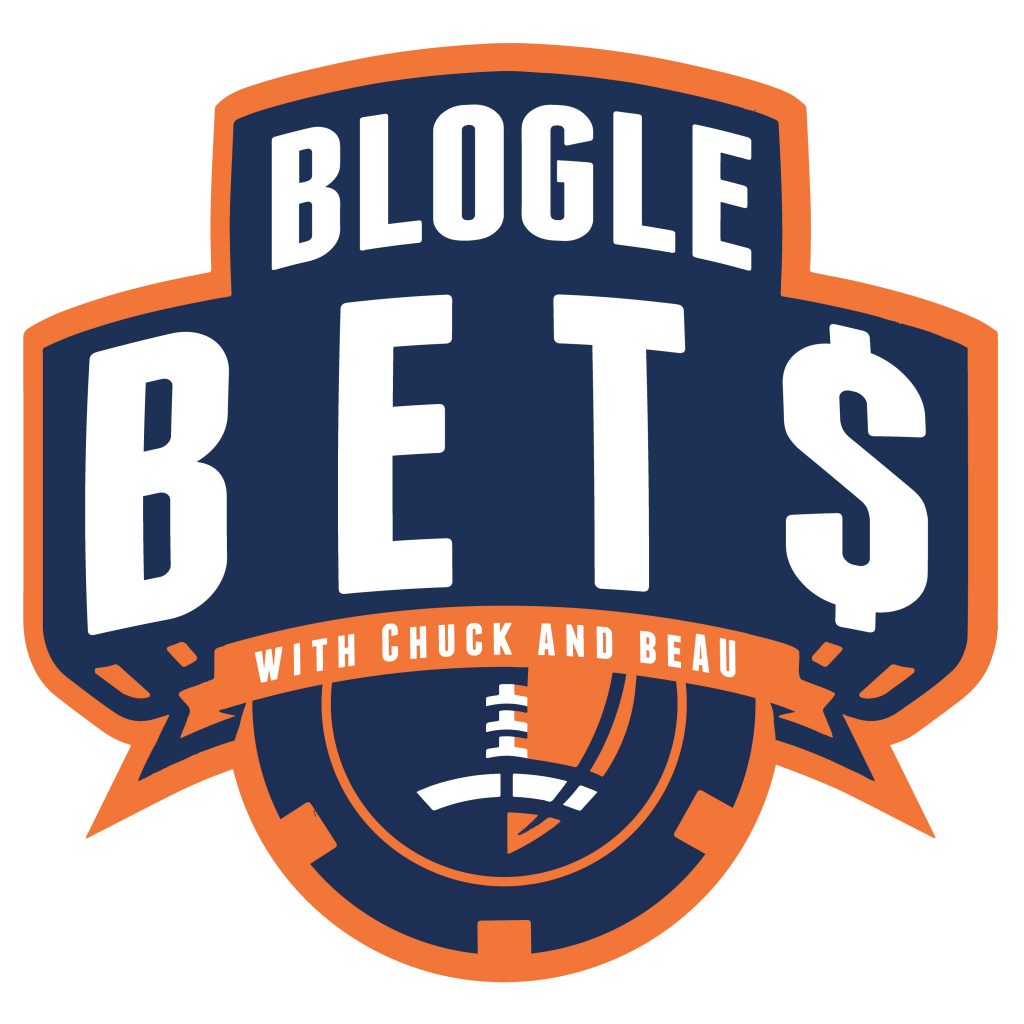 We're baaaaaaaack! We made it. I'm not sure if @Beau could have made it another week without some degenerate activities. We gave you winners left and right last year, and we're ready to lay it all on the line for you again. Proud but never satisfied. The CFB landscape looks wildly different year over year, and we are absolutely here for it. Week 1 has us looking at a juicy slate of games. It's go time. Here are our week 1 Blogle Bets picks. This week, we are giving out six plays against the spread. (Check out our bonus teasers and a bonus parlay if that's your thing). Let's grind.
The Picks Are In…
Mercer at Auburn -31.5:  This is the year. Bo Nix has improved so much under this new offense… oh wait, wrong paragraph…. T.J. Finley is focused. He's having fun. I wouldn't be surprised if he's a dark horse for the Heisman. All jokes aside, the Tigers are getting no preseason respect. It's quite simple, do we think they will be a better team than last year? The consensus is yes. Don't let the record fool you. With a healthy Nix, the 2021 Tigers would have represented the SEC West in ATL. Even without him, by the rules of the game (a conversation for another day), Harsin and a hobbled Finley beat (technically) "mighty" Alabama in the Iron Bowl.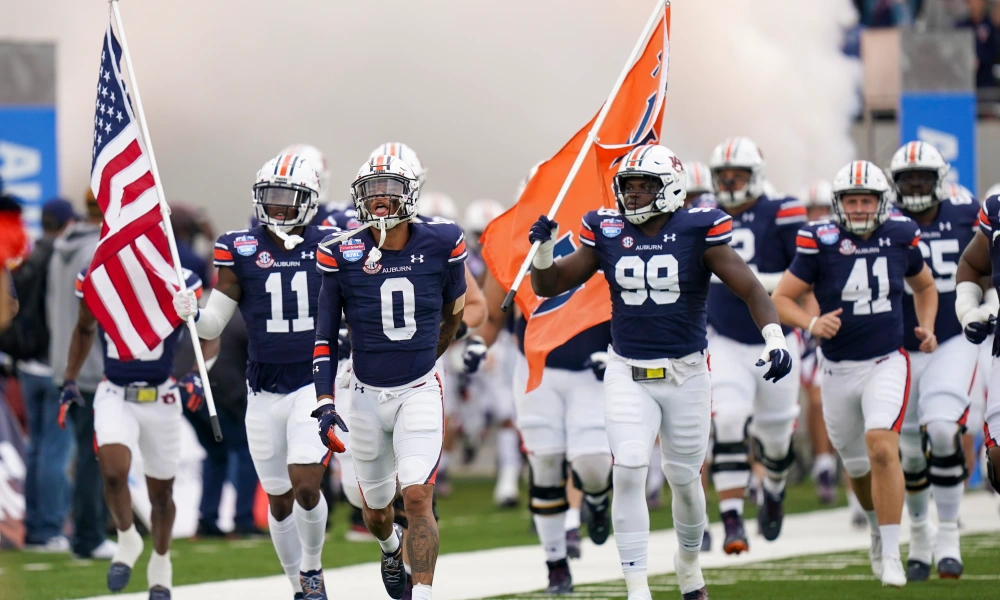 Fast forward to now, a presumably improved Finley will lead his team in Jordan-Hare Stadium for a night game to kick off the 2022 campaign. The fat has been trimmed from this team. Harsin has them bought in and believing. Unfortunately for Mercer, they find themselves in the way of a massive incoming statement game. Tigers by a billion. WDE.
#11 Oregon +17 vs #3 Georgia:  This is the year. Bo Nix has improved so much under this new offense. He's focused. He's having fun. I wouldn't be surprised if he's a dark horse for the Heisman. Nope, this time this statement is not a joke. Bo went to Oregon to put the world on notice. The Oregon faithful won't remember who Justin Herbert is by the time Bo leaves Oregon. Yes, this is basically a Georgia home game, but SEVENTEEN POINTS?! I don't care if this is a trap. There is no argument that can be made to make sense of this.
UGA lost an unbelievable amount of experience to the draft. Dan Lanning and Nix are out for blood. This should be a thriller that comes down to the wire. Should you also sprinkle a little on the ML? I certainly could get behind that. As for the Bulldogs? Duck 'em.
#23 Cincinnati at #19 Arkansas -6.5: Nope, we're not doing this again. At no point last year was Cincinnati worth any amount of hype. You can blame the lame media for that one. Oh yeah, they also lost their savior QB to the NFL. This is big boy football we are talking about. Sam Pittman has this Razorbacks team ready to roll. 6.5 is honestly disrespectful. This is absolutely free. Woo swine.
#7 Utah at Florida +3:  The Swamp vs. the Pac-12. Move along.
Florida State vs LSU -3:  Superdome. Cajuns. Labor Day Weekend. If this Seminoles team wasn't already a huge embarrassment to their history, they're about to be. Foghorn Leghorn (aka Brian Kelly) is out to make a statement. The Noles are about to find out what a real party looks like.
#4 Clemson -23 vs Georgia Tech:  Is Clemson good? No. Will they destroy Tech? Absolutely. Don't make this hard. The talent will overcome poor coaching here (looking at you Dabo). Take the Auburn wannabe's. It won't be close.
Bonus Plays:
Teaser1:  Kentucky -5/Miss State -6.5/UTSA +14
Teaser2:  OSU -7/ECU +23/USCe -2.5
Parlay (bc why not):  Florida ML, Oregon ML, LSU -3, Oregon State -2.5