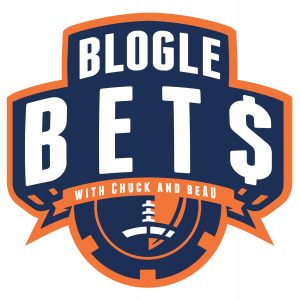 College football is drunk. I'd consider the first few weeks to be in the tipsy category. Now, even more blue blood giants have either lost to or struggled with teams that have no business sniffing a win against them. At this point, CFB is straight up stumbling out of the bar at 2am. Our total main plays are now 8-8 after finishing 2-3 in week 4. Not great, not terrible. We press on.
So, through all of this chaos, exactly what did we learn this past week? For one, the ACC is officially trash with their two "best" teams in Clemson and UNC losing in embarrassing fashion. They are officially dead and buried. At least we know a precious playoff spot won't be wasted on such a pathetic conference. To that point, I'd like to officially welcome Clemson to our shelf of despair. In other words, they are so bad that @beAU and I refuse to consider betting on them for the remainder of the season. Just a pathetic performance by Dabo and company.
Meanwhile, the SEC continues to dominate with seven teams in the AP Top 25 this week. We are starting to get a good feel for these SEC teams as we hit both plays last week. Let's hope that trend continues.
After suffering through such a lackluster slate in week 4, we are absolutely blessed with some incredible matchups in week 5. This is the type of slate we dream about in the Spring and Summer. If your weekend plans don't involve traveling to a game or posting up on the couch, you're doing it wrong. Don't go to the pumpkin patch just yet. Trust us, these games are fire. Now, let's look at our week 5 Blogle Bets picks. This week, we are giving out five plays against the spread and one total. We also have two bonus teasers and a bonus parlay if that's your thing. Let's get after it.
The Picks Are In…
#22 Auburn +3.5 at LSU:  It is truly hilarious at how much the media and general public hates Auburn. They played at Penn State a few weeks ago and should have won that game. It seems everyone forgot this as they now think Auburn is terrible after struggling with Georgia State last week. Was it great? No, but a letdown was expected, and they were without key pieces for most of the game.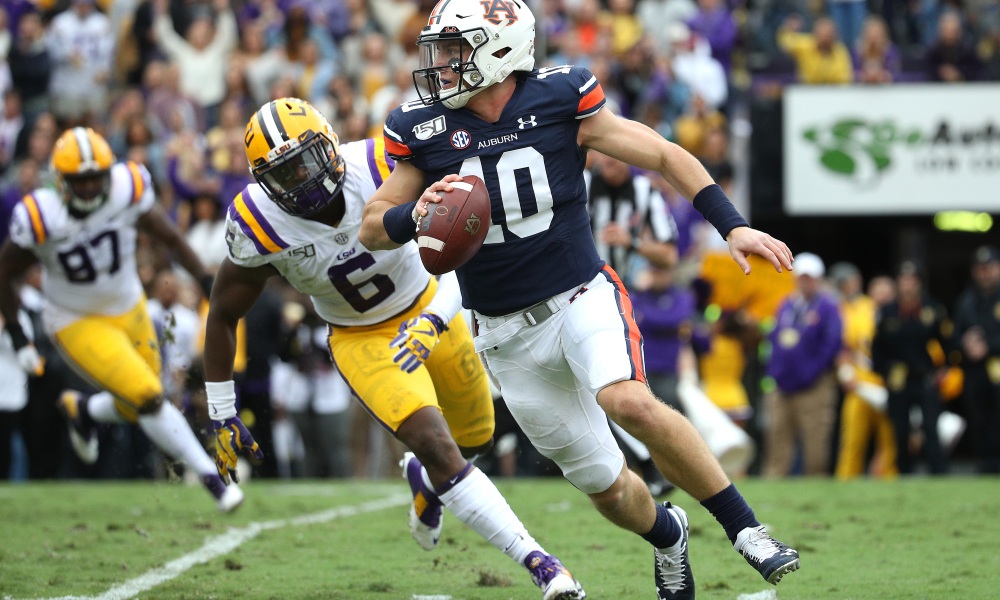 Auburn is the team that almost beat Penn State on the road. They are not the team that had a down week. Your recency bias is dumb. Meanwhile, LSU barely beat Mississippi State last week. Yes, Auburn hasn't won in Baton Rouge since 1999. That changes this week. Don't forget that Auburn smacked LSU 48-11 last year, and if anything, it can be argued LSU has regressed while Auburn has improved. WDE.
#12 Ole Miss at #1 Alabama under 79.5:  Holy moly that is a crap ton of points. Honestly, I'd love to see these two teams combine for 80 because that would make for one hell of a game. Alas, I'm here to tell you that it's just too many points.
Even if Bama isn't as good as they are being portrayed, Ole Miss is just not going to score at the same rate in Bryant-Denny as they have all year. They literally haven't played anyone, and they are about to walk into a buzz saw. Ole Miss struggles, and Bama gets up and runs the clock. While not a "fun" pick, the under is the play.
Mississippi State at #15 Texas A&M -7:  As much as we've discussed how grossly overrated A&M has been this year, this isn't one of those times. That's mainly because of how horrible their opponent is this week. The Cowbells are a really, really bad football team. No other way to say it.
On top of it all, this is Mississippi State's first big road game, and A&M has a massive stadium. No, I wouldn't put it in the top 5 toughest places to play in the SEC, but it might be #6. Even still, it will be too overwhelming for Mike Leach's first trip to College Station. Gig 'em.
#7 Cincinnati at Notre Dame +2:  I put Notre Dame in a similar bucket as Auburn. They had a close win against a clearly inferior team on a down week. Otherwise, they have taken care of their business and most recently completely demolished Wisconsin 41-13. QB Jack Coan is expected to play, and they are riding high with confidence.
Then there's little old Cincinnati (or Texas A&M lite). They might be a decent football team, and they might deserve to be ranked between 18-25. However, they are not a top 10 team. They haven't played anyone this season, and after this game, they don't play any teams worth mentioning. Therefore, this is their playoff bid. Lose and they are out. The pressure is on, and they crumble under it.
We believe ND wins outright in a close one if you want to sprinkle ML, but Fighting Irish +2 is the official play.
#5 Iowa -3 at Maryland:  Maryland is undefeated, yet they haven't played against a competent defense so far. Now, they have the privilege of taking on one of the top defenses in the country. Iowa has multiple ranked wins under their belt, including an away game victory at rival Iowa State. They are battle tested and ready to roll in another away game.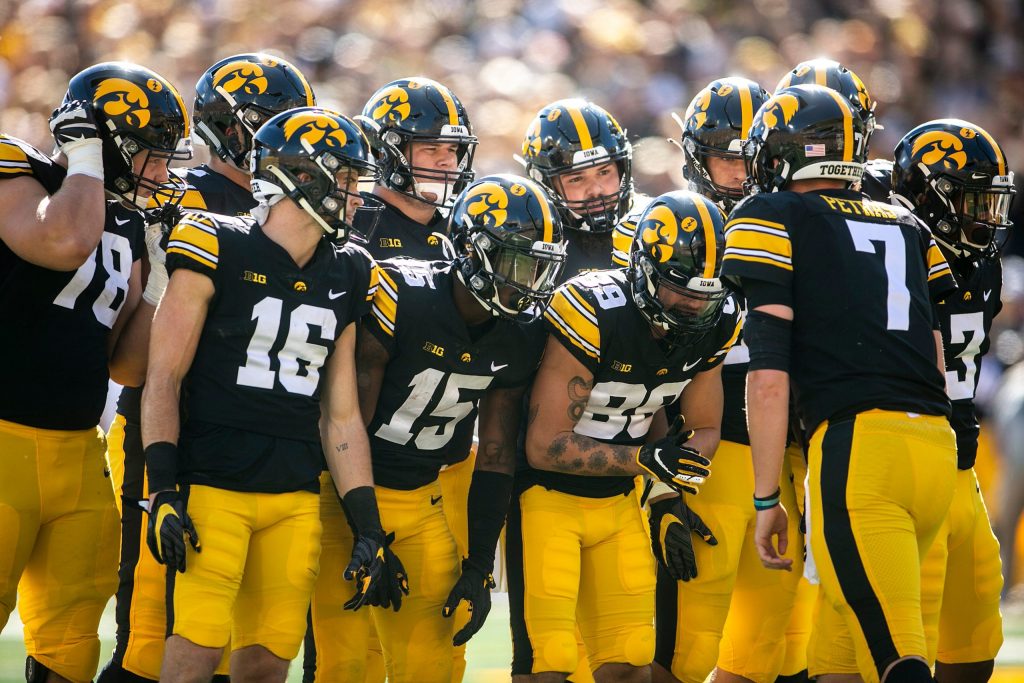 Did I mention that Maryland travels to Columbus next week to play at "The Shoe?" Hawkeyes take care of business.
#18 Fresno State -10.5 at Hawaii:  We love games in Hawaii because with a 10pm kick, we can watch football all day long. Therefore, it's safe to say @beAU and I have watched more than our fair share of Hawaii games. It's fun to have a game on late for entertainment purposes, but the football is bad.
On the other hand, Fresno State is a very good football team, and their QB is a straight up gamer. This one might be close until halftime, but the offensive prowess of Fresno takes it to the Rainbow Warriors in the 2nd half. Take the Bulldogs.
Bonus Plays:
Teaser 1:  Bama -4.5/Arkansas +28.5/Fresno -1/2
Teaser 2:  Oklahoma -1/Oregon +2/Florida +1.5
Parlay (bc why not):  Wisconsin -1, USC (Trojans) -7, Bama -14, Okie State -3, Texas -4.5