The 2022 Auburn football season is here. Auburn and the Mercer Bears will play under the lights in Jordan-Hare (as God intended) in front of the best fans (when things are good) in America on Saturday night at 6pm CDT.
For those at the game, it will be beautiful. You'll get to see the best uniforms in the nation play against a pretty good uniform as well. But most importantly, you won't have to listen to "Bryan Harsin went through a rocky offseason" ad nauseam throughout the entire game. You won't have to hear about a hot seat before the start of his second season. You won't have to hear about how TJ Finley won the quarterback battle despite the fanbase moving on from him around the end of the Birmingham Bowl.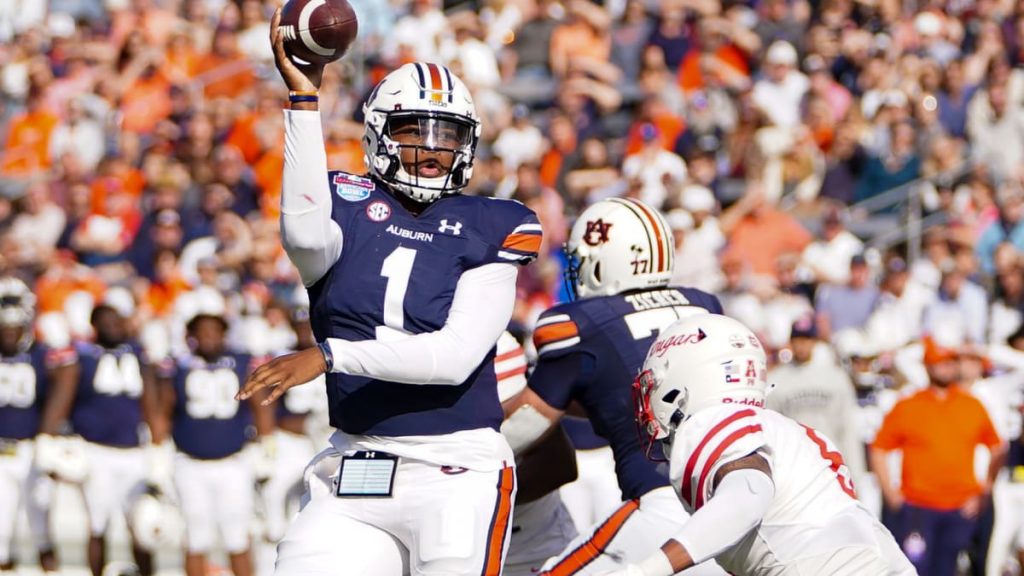 You know, it just hit me. The people that complain the most are the ones that don't go to the games. Aside from that being a thing on it's own, maybe it's because the talking points are made up in July and don't go away unless there is a stark change or an 8-0 start, and that's all you hear during the games. So maybe start going to games and you'll hear nothing but TGBY (that guy behind you) and Ric Smith announcing the play. You'll also get more invested in the team rather than seeing it as a tv show you watch between commercials.
Anyway, back to the game…
Auburn has Tank Bigsby. Auburn has Jarquez Hunter. Auburn has a veteran offensive line. Auburn has a wide receiver coach that is making moves. Auburn has a quarterback that beat out the guy who beat Alabama last year.
TJ Finley admitted he was not ready mentally or physically to take Bo's spot last year. That in and of itself is a positive to thing to hear. The fact that he was man enough to say it says a lot more. Despite being written off by literally every Auburn fan (and with reason), he spent the offseason learning the offense at an in depth level. He took advantage of the situation, took control of the team, and despite the typical quarterback battle drama talk, has been the leader since and during the Spring.
Auburn's offense has a lot of experience and another year in Harsin's offense. Despite the media and fans' focus on how last season ended, Auburn has the pieces and is in a situation for things to be pretty good. And there's nothing like a Mercer to help figure a few things out in a winnable game.
The Auburn defense has the biggest defensive line I can remember. They have veteran linebackers. They have one of the most athletic secondaries in the nation. I am not worried, and that's all I have to say about that.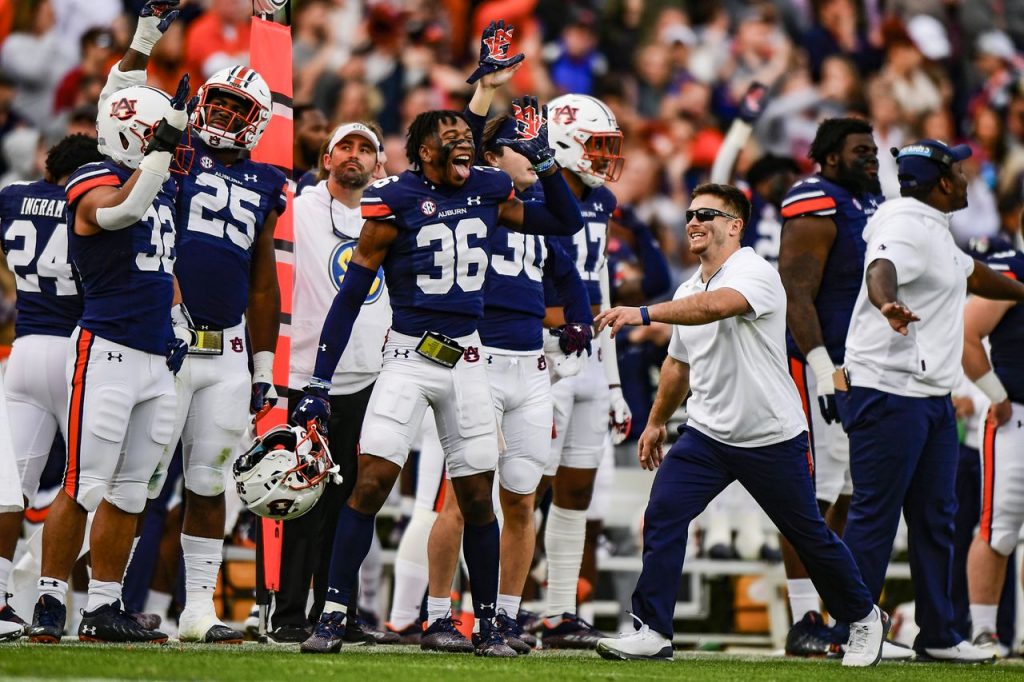 As far as the ones who actually use their foot in this game called football… Anders is back. That's all I have to say about that.
It's an age-old adage: Auburn has a few questions and is fortunate to have a game or two to work things out. Mercer scored 63 points last week and held Auburn to a 24-10 game in 2017. They'll provide a slight challenge for a little while. But more importantly they'll provide some competitive reps for Finley and Company.
Tank scores early and often. A receiver you haven't seen before steps up and shines. The defense smothers. Auburn starts the season 1-0 with a blowout of the Bears from Macon.
Auburn 56, Mercer 7