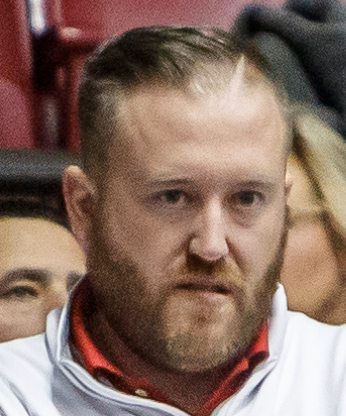 Hunter L. Johnson (@HunterLJohnson) is what I would be if I was an Alabama fan, liked cats, didn't accept reality, and was a whole lot dumber. But really, he's a good Alabama troll that has collected a few minions along the way, and just knows how to play the game. This is his 4th as time on the Blogle, so I'm not sure if that makes him a regular. But I am sure he's an idiot.

1. What is an Alabama fan's first thought of Auburn right now?
Scared obviously because Jordan-Hare has been a house of horrors for Alabama fans. Feel like we have the better team, but never know what's gonna happen down there. Also, there's the semi-unknown aspect of TJ Finley, his first start, and having a game that he knows is his, which is kinda worrisome.
2. Why is Alabama not good this year?
I wouldn't go so far as to say that Alabama isn't good this year. I love that Alabama is 3rd in the country with one loss and that constitutes "not good." A far crime from what the standard was when I was in school.
But in all seriousness, I think it starts with the OL. We simply cannot run the ball like we have been able to in years past. And running to the right side is essentially out of the question. Bryce is elite, but can only imagine how good he would be if we could establish the run and he wasn't running for his life so much.
3. Who will replace Saban next year?
Houston Nutt, who happens to be the guy he recommended to LSU brass to replace him at LSU.
4. Which positional matchup are you most interested in watching this weekend?
Barn DL vs. our OL. Don't think that your DL is anything like two years ago, but it's the most important matchup just due to our OL.
5. Who are two Tiders that aren't big names that Auburn fans should look out for?
Trey Sanders – would like to see him get some carries. Love BRob, but would love to see Trey get some carries.
Phidarian Mathis – feel like y'all will do your best to try and takeaway Will Anderson and could open up some opportunities for Mathis.
6. Are there any guys on the current Auburn roster that scare you and why?
Tank – He's a really good back.
Finley – Just because I think he's a really good athlete who could cause us to lose contain some, not unlike KJ Jefferson last week.
7. What is your worry level of this game? What would your worry level be if Bo was playing?
Would put my fret level at about a 6. With Bo, I don't know that it would change a great deal. Would change more if Carlson was playing to be honest (and happy for his grandfather who gets to finally watch an Iron Bowl in peace, but in all seriousness best of luck to Anders on a speedy recovery).
8. What's your prediction/analysis of the game?
I think that Alabama is going to win the game. Feel much better than I did going down there in 2013 (you remember I was one of the rare Bammers who was actually scared of that game), 2017, or 2019. Feels like more of a 2015 game to me. 45-28 would be my score prediction if I did score predictions.
9. Where will Auburn and Alabama end up this season?
I'm going to answer this with my brain rather than my heart. I think Alabama will play Georgia close next week, but will lose. Sugar Bowl ain't the worst thing in the world. I realize that Auburn has never made The College Football Playoff, but it's a lot of fun. Will be happy to tell you about it at the tailgate on Saturday. However, just don't know that it's in the cards for us this year.
I don't know where Auburn will end up because if you're not playing for a championship, it doesn't really matter. Wild to me how you and your ilk get so riled up about polls and such. It's you're not playing for a conference title or a spot in the playoff, WGAF?
10. Why are you the way that you are?
Hmm. My mother fully admits that she created a monster. She worked in the AD for 37 years (retired in September) and growing up in that environment is for sure a big reason for my fandom and the level of it. That said, I know that you like me (you won't admit it tho) and I think most Barners who know me like me. That said, I do hope that Auburn loses every game, loses their accreditation, and that their crops yield no return.
Also, I just answered all of these questions without mentioning Bryan Harsin's vax status. I ain't that bad.
Look forward to seeing you on Saturday as well as your readers. I have a blast on my trips and am always treated well down there, despite the outcome of the game. RTR.