I'd like to see a few more national championship years displayed on flags or signs inside the stadium, but a listing of undefeated seasons will do. As I've argued before, winning them all is more impressive than winning the championship and not winning them all.
Some other changes/additions are the blue facia added to edge of both decks. It really makes the signage POP! Retired numbers have been moved up to the upper deck to make room for the new undefeated seasons. SEC Championships have been added on the other end as well. National Championships are in the middle as they should be. Nice job Auburn. Top notch.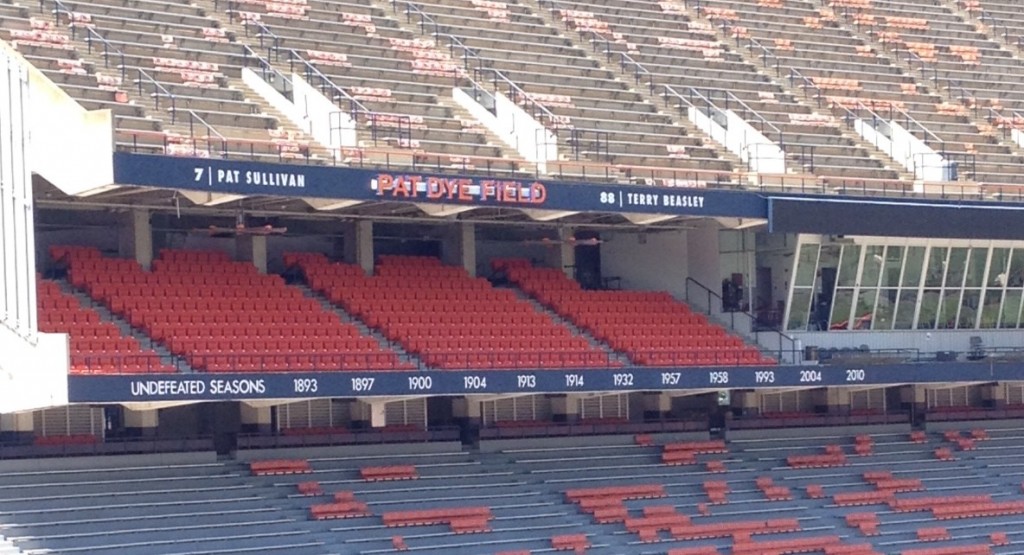 Pic via @JarrodLitton.