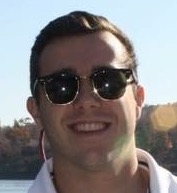 Landon Young (@96ForeverYoung) is the managing editor for For Whom the Cowbell Tolls, and is an alum of the Mississippi State University College of Business. He loves college football more than any sport out there, is a Marvel movie lover, and an avid disc golf player. This is Landon's 2nd appearance on the Other Sideline. He's fine, for a Mississippi State fan.

1. What is a Mississippi State fan's current thoughts on Auburn football?
From my own personal thoughts, I wanted both Mississippi State and Auburn to win last weekend so that this game would have a greater meaning to it. With both of those things not working out, I lean towards Mississippi State fans believing that Auburn is a good team that could beat anyone on any given week, but could also lose. Bo Nix is the reason MSU fans think this.
2. Mississippi State missed a last second field goal to lose at Arkansas, but needed Louisiana Tech to miss a last second field go beat them. Why are y'all so weird?
We are a weird team. I think we (Mississippi State and Auburn) are similar in the fact that these two teams could beat anyone on any given weekend or lose to anyone on any given weekend. That's also the Mike Leach motto. Leach has always beaten teams that he isn't supposed to beat and lost to teams that he isn't supposed to lose to.
3. What's the vibe on Mike Leach in the fanbase?
I think the vibes are going up. Personally, I think the longer he stays in the head coaching seat at Mississippi State, the better our program gets. It's year #2, and he has shown loads of progress.
4. Are you enjoying watching Dan Mullen fail?
Yes. It's sort of a… "we tried to tell y'all" vibe.
5. Name two relatively unknown Bulldogs that Auburn fans should lookout for.
Martin Emerson is an unbelievable cornerback. You might already know his name, but he is playing as one of the best corners in college football. The second guy would have to be Charles Cross (OL). He'll be a first-round draft pick, no doubt. He's on the left side and it's pretty obvious how much stronger the left side of the line is than the left.
6. Name the two Auburn Tigers that worry you the most.
Good Bo Nix and Kobe Hudson. When they have chemistry as they did in the Ole Miss game, it's hard for that team to lose.
7. Where do you see each team having an advantage over the other?
I see Mississippi State having the advantage of WR over Auburn's corners. I see Auburn having the advantage of defensive line over Mississippi State's offensive line.
8. What's your analysis and score prediction for this game?
I can't pick against my Dawgs. Give me Mississippi State in a close one, 24-20.
9. Where do you see Auburn and Mississippi State ending up this season?
It all depends on what happens Saturday. I think if Auburn wins they're looking at a great bowl game and trying to ruin everything for Alabama. If Mississippi State wins, I see momentum for 2022 rising quickly.
10. How many cowbells do you have and why do you hate following rules?
I have 3 on my desk and 5 in a moving box. I've been a rule breaker since I was born.