Until I'm done coaching baseball five days a week, these reviews are going to be tough to pump out. So for the third week in a row, let's do it bullet point style (I like it this way anyway).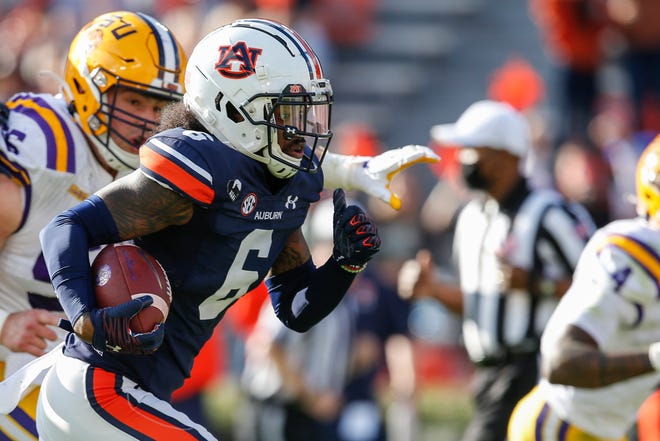 I felt like the pregame crowd was not as loud as the Kentucky game. It got loud on the Tutt fumble return and the Schwartz bomb.
Auburn beat LSU 42-3 in two quarters, the 2nd and 3rd. LSU won the 4th quarter 8-8, dang it.
Auburn could've scored 60 if the starters stayed in all four quarters, and that was with a 0-0 1st quarter.
The Auburn defense finally got to the quarterback and we saw what it can do to a quarterback. It helped that the quarterback was a freshman.
The Auburn defensive line destroyed LSU's offensive line.
I am sort of glad LSU's third string quarterback didn't play until the game was out of hand. He was much better at staying in the pocket and being a quarterback.
Tank Bigsby didn't get 100 yards. If he had, he would've been the first freshman to hit 100 yards in four straight games. He didn't get as many carries and didn't play at all in the 4th quarter.
Bo Nix was Auburn's leading rusher. Anthony Schwartz was Auburn's leading receiver, with 91 of his 123 yards coming on one play.
The Schwartz bomb was sort of exorcising everything that Auburn has dealt with regarding LSU over the last three years. It was major icing on a really good cake.
The plays where Eli Stove and Ze'Vian Capers were wide open showed how bad LSU played on defense, but PLAY CAWLIN' magnified it.
It's hard to say it was a perfect game when there were 0 points scored in the 1st quarter, but it was pretty close.
I love getting backups playing time against LSU with a 45 point lead, but I really didn't want to give up that touchdown.
Auburn is 4-2, without probably one interception would be 5-1. If they played Georgia today, with a nearly fully healthy lineup, they'd win by 10+ points.
Now we get a bye week to get ready for Mississippi State, Tennessee, Alabama, and the most overrated Texas A&M team of all time.