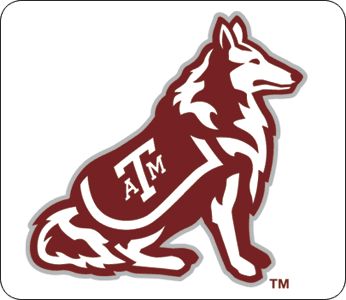 Auburn went 3-1 in September, with a loss to then Top 10 Penn State on the road. Auburn went 3-1 in October with a loss to the #1 team, a Top 20 road win, and a Top 10 home win.
Auburn starts November with a road trip to #14 Texas A&M, a place where the Tigers are currently 4-0 all-time. Since the Aggies joined the SEC in 2012, the home team has won one game in the series. Auburn accomplished this feat with a 4th quarter comeback in 2018.
Kyle Field is a large place. The Aggies pride themselves in their fan support. The 12th man. A bunch of people dressed like cadets. They practice yelling the night before. It's supposed to be scary. Apparently it's not.
Aside from the back and forth affair in 2013 (a 45-41 Auburn win), in which Auburn chased down Johnny Manziel enough to catapult themselves into the national title picture, the games in College Station haven't been that close.
In 2015, Auburn won by 16 behind the heroic efforts of Jeremy Johnson. In 2017, Stidham lit the Aggies up for a 15 point victory. In 2019, in Bo Nix's first true road game, Auburn beat the Aggies by 8, and that was only after Texas A&M scored 10 points in the waning moments of the game.
It's just not scary. It's been proven. Admittedly, I was worried about Texas A&M when they joined the SEC. I was scared of going out there and playing in that big stadium, a new experience. And Auburn has handled that with nearly no issue.
Texas A&M has always been fair-to-midland when the Tigers travel to College Station. 2013 was their best team, and Auburn beat team. 2015 had Kyler Murray (who threw 3 picks), and it wasn't enough. 2017 had Nick Starkel, and thank u, next. 2019 had Kellen Mond and Bo Nix was better.
Now Auburn gets the backup quarterback who has played like a backup most of the season, aside from one night when he played not elite Alabama. And that's really the only reason anybody is talking about Texas A&M at all in this game.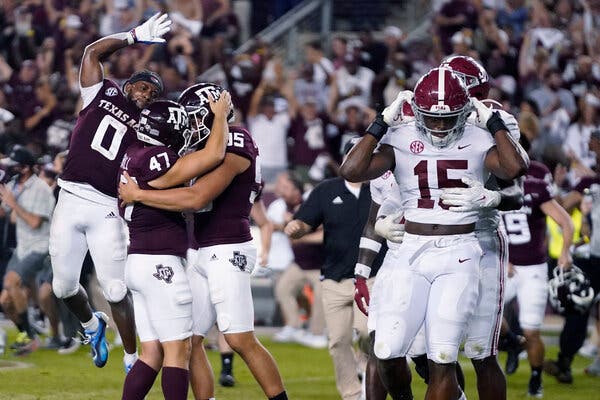 They beat #1 Alabama nearly a month ago in one of those games where everything went right for the Aggies and every deficiency was exposed for Alabama. We act like nobody ever beats Alabama. They've gone undefeated once since 2010. They lose. This was one of those games.
But let's look at what Texas A&M has done outside of the game of their lives. They beat Kent State. They beat Colorado (who is currently 2-6) by a massive score of 10-7. They beat New Mexico. They lost to Arkansas 20-10. They lost to Mississippi State 26-22. Then they beat 2/3 of the worst teams in the SEC, including a very uninspired 35-14 win over a Missouri team that had just been destroyed by Tennessee and struggled with North Texas.
So are we worried about them beating Alabama? I'm not. Are we worried about it being a road game? Nobody in their right mind should be.
The numbers next to Auburn's name and Texas A&M's name are similar, but that's about all that is similar. Even after beating Alabama, the Aggies have still looked less than intimidating. They definitely aren't intimidating at home regardless of how much they tell you they love their team.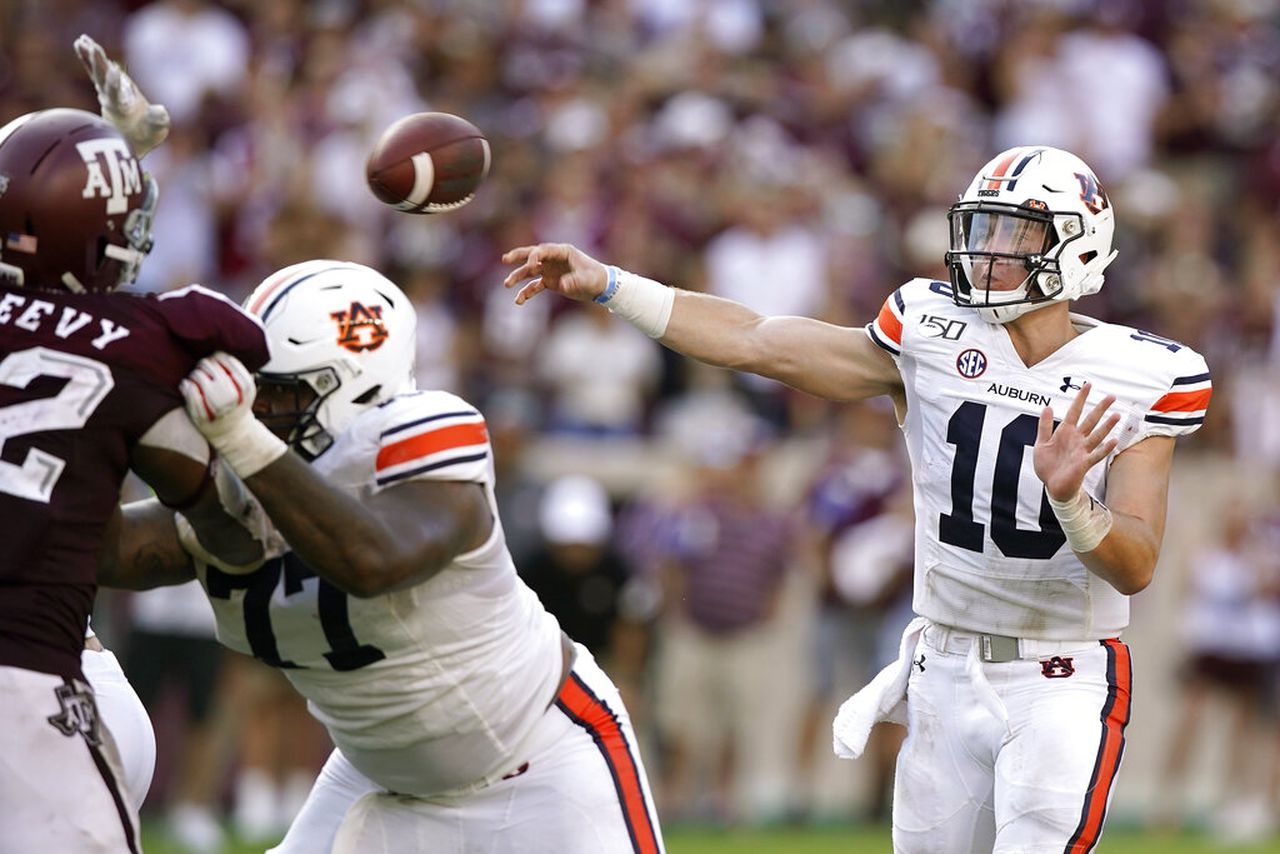 Auburn has been trending upward since that night in Baton Rouge that fully and completely broke LSU. Texas A&M seemingly has a fluke night surrounded by mediocrity.
The Kyle Field trend continues. Bo Nix continues to be the man. The offensive line continues to make life a little easier for Tank. The Auburn tight ends show the Aggie tight ends what's up.
It'll be loud for medium sized high school. Then it will be as quiet as the Astros clubhouse. Auburn in a not-so-close one.
Auburn 38, Texas A&M 20