All the attention may be on the return of college football, but on Thursday, Auburn Men's Basketball revealed their full schedule for the 2023-24 SEC season. The Tigers are coming off a 21-13 record last year and another NCAA Tournament appearance.
The Tigers begin their season with an exhibition game against Auburn University at Montgomery on November 1st at Neville Arena. Their first regular season game will be at neutral site game in South Dakota against Baylor on November 7th. Auburn's first regular season home game is against Southeastern Louisiana on November 10th.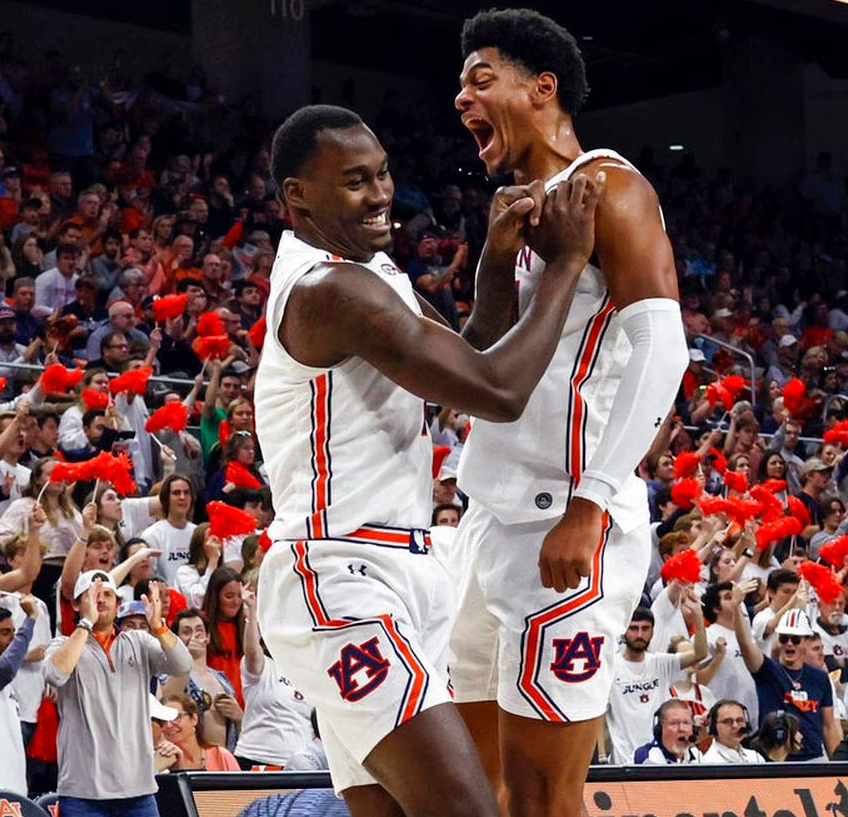 The non-conference schedule gets pretty stiff before SEC play with the Tigers head to Brooklyn to play in the Legends Classic against Notre Dame. Depending on their result, they will face either Oklahoma State or St. Bonventure in the final game of the tournament. The Tigers won the Legends Classic in their first appearance back in 2019.
Other notable non-conference matchups feature home games against Virginia Tech and a marquee matchup against the USC Trojans and Bronny James, the son of NBA star Lebron James. Auburn will also travel to Atlanta to face Indiana in the Holiday Hoopsgiving game.
SEC play begins January 6th as the Tigers travel to face Arkansas in Bud Walton Arena. Their first home game is against the Texas A&M Aggies on January 9th.
The Tigers will also face Alabama, Georgia, Mississippi State, Vanderbilt, and Ole Miss in home and away games. They will go on the road to face Florida, Missouri, and Tennessee while hosting LSU, South Carolina, and Kentucky.
Full schedule just dropped 👀🙌#WarEagle pic.twitter.com/WRmjiewxc5

— Auburn Basketball (@AuburnMBB) September 7, 2023