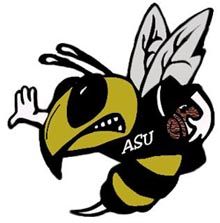 WHERE TO WATCH
Kickoff – 11:00 CT, September 11th, 2021
Watch –  SECN
Listen – Auburn Website
Gamecast – ESPN
TEAM HISTORY
So the furthest the Alabama State football website goes back is 2005, so we will assume that's when they started playing football. Since 2005, by my calculations, Alabama State has an overall record of 88-87, including their 14-13 OT thriller win against Miles this season. Alabama state has 7 winning seasons in this their 17th season. Take it for what it is, they're getting a paycheck this weekend. As sub-par of a football team Alabama State has, their marching band is ELITE.
SERIES HISTORY
Auburn has played Alabama State exactly once before. That was in 2018 (check out that First Look). This game got out of hand quickly, as one would expect. Here are some highlights (so many former Tigers on this team playing in the NFL).
WHAT TO WATCH
The old adage is "the biggest improvements are from week 1 to Week 2". We definitely don't want to see Auburn take a major step back; but if Bo Nix isn't 20/22, let's not hit the panic button. If this game resembles Jacksonville State of 2015, then sure, sound the alarms, but Bryan Harsin doesn't seem like the type of person to allow complacency, or to allow his team to look forward to a major road test coming up. Maybe just enjoy Auburn playing good football against an over matched opponent. Auburn goes 1-0 this week.