Without that dumb national slate, my Week 7 would've been perfect. Never trust Clemson.
Last week: 4-2 (66.7%)
This week: 4-0 (100.0%)
Overall: 38-20 (65.5%)
Week 8 is about to be crazy. As I post this, 4 of the 7 SEC games have been postponed. I'm at Disney World, so if anything else happens, I can't be held responsible.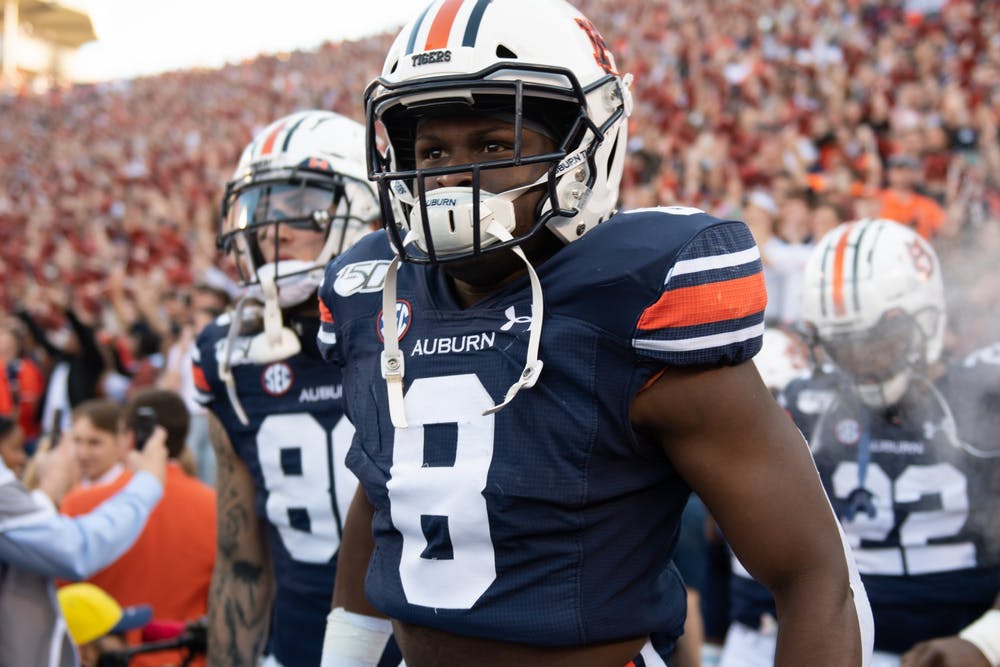 11/14
Georgia at Missouri – A likely Georgia struggle win has been postponed. Maybe they'll figure out a quarterback by the time they play.
POSTPONED
Vanderbilt at Kentucky – So we got all these SEC games, and not only are most of them postponed, but now we're stuck with this one? Vanderbilt is awful. Kentucky seemed okay, but has gotten worse. They'll win an ugly one.
Kentucky 27, Vanderbilt 17
Kentucky 38, Vanderbilt 35 – SUCCESS!
Texas A&M at Tennessee – I had a feeling Tennessee was going to get it turned around to show everybody that Texas A&M is not nearly as good as they want them to be. I guess we'll have to wait.
POSTPONED
Alabama at LSU – To me it seems like LSU has given up, their original starting quarterback is likely out for the rest of the season, and there's nothing to play for. The Masters is on this weekend, so why get killed by Alabama? Let's all makeout and spread COVID!
Oh, but for real. They are trying to say this game can't be made up because LSU already has a makeup game with Florida on 12/12 (the SEC Championship Game is scheduled for 12/19). But wait, shouldn't we worry about divisional games? Yes. This game MUST be made up. And once that decision is made, it means that cross-divisional games no longer count. Therefore, Auburn is undefeated. I'm serious.
POSTPONED
Arkansas at Florida – I have rekindled my hate for Arkansas after Auburn legally and logically beat them. And man, I really hate Florida this year. Because of Dan Mullen and, well, really it's just because of him.
Arkansas isn't having fun anymore. Florida scores a lot of points. It won't be close.
Florida 41, Arkansas 20
Florida 63, Arkansas 35 – SUCCESS!
South Carolina at Ole Miss – So yeah, as I said back there about the Vandy-Kentucky game, we get 3 of the 7 scheduled SEC games, and THIS is one of them? South Carolina has played like one good game all year and it came against a 3 interception performance. They've done nothing before or since. Ole Miss is scary, but doesn't win games. Well, I mean they beat Vandy last week and they beat Kentucky in overtime by a missed extra point. But other than that, they don't win.
But they'll win this one.
Ole Miss 38, South Carolina 31
Ole Miss 59, South Carolina 42 – SUCCESS!
Auburn at Mississippi State – The Maroons started making out with each other after beating Vanderbilt and now they all have COVID-19 and don't have enough players to play Auburn. We'll try it again on December 12th.
POSTPONED
Other Games of Note
Wisconsin at Michigan – Jim Harbaugh will only not be fired this year because he can use COVID-19 as an excuse. The Wolverines are not good. I don't think Wisconsin is that great either, and they've only played 1 game, with 2 other cancellations. But the Wolverines are not good. Have I already said that?
Wisconsin 34, Michigan 14
Wisconsin 49, Michigan 11 – SUCCESS!
Coastal Carolina at Troy – Guys… Guys. Does anybody really think that there are only 14 or so better teams than Coastal Carolina in the entire nation? Half of the Power 5 conferences would beat them by 3 touchdowns. And half of the other half would beat them by at least 10 points. I know it's cute and we love to find some underdog that beats everybody, but actually nobody, and just have so much fun with it, but come on.
I want to pick Troy, but I need to get my percentages up.
Coastal Carolina 27, Troy 13… Nevermind. POSTPONED
Now that you know who will win, head on over to the 2020 War Blogle Pick 'em and get your picks in. There will be weekly prizes and an overall winner at the end of the season. It's easy. Do it.