The Roundtable returns for the 2015 season with three of my favorite players in Auburn football history. Andrew McCain and Cole Cubelic are regulars, but this year we have added former Auburn quarterback Ben Leard. You may know him as BabyBlogle's "dad," but I know him as the guy that sounds like me on the radio and the guy who played quarterback while I was in school.
---
What was the last week of practice leading up to the season opener like during your playing days? Was there a nervous vibe or was excitement at its peak?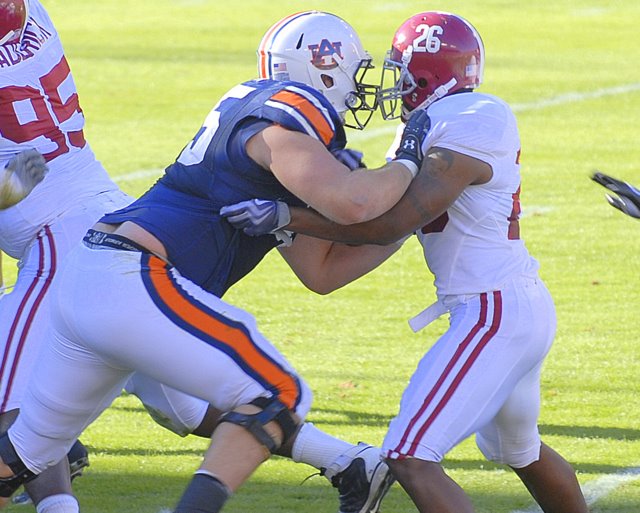 Andrew McCain: We've all heard "coach speak" about the grind of fall camp and the readiness of players to hit someone other than their teammates. Fall camp is a grind. One unlike most people have ever endured.
There are two mirages in the preseason desert. One is the first day of sorority rush. My goodness, the empty campus is now full of girls in sundresses. God bless the Greeks. The second mirage is gameday. Is it great to lace up and hit someone wearing a different uniform? You have no idea how great it is. You know what is better than that? The lights. The roar. The TV cameras. Tiger Walk. Proving you are who they think you are, or best yet, proving you are better than they think you are. It's a clean jersey that can't wait to be dirty. It's a new pair of cleats that have to be changed at halftime. It's a pre-game locker room routine consisting of four trips to the bathroom. Three prayers. Two Rage Against the Machine songs, and one reason to be great. Because Auburn deserves greatness. Because you are responsible for maintaining that greatness.
That's a responsibility I can get behind. That's a job I want. I got to do that. For that I am forever thankful.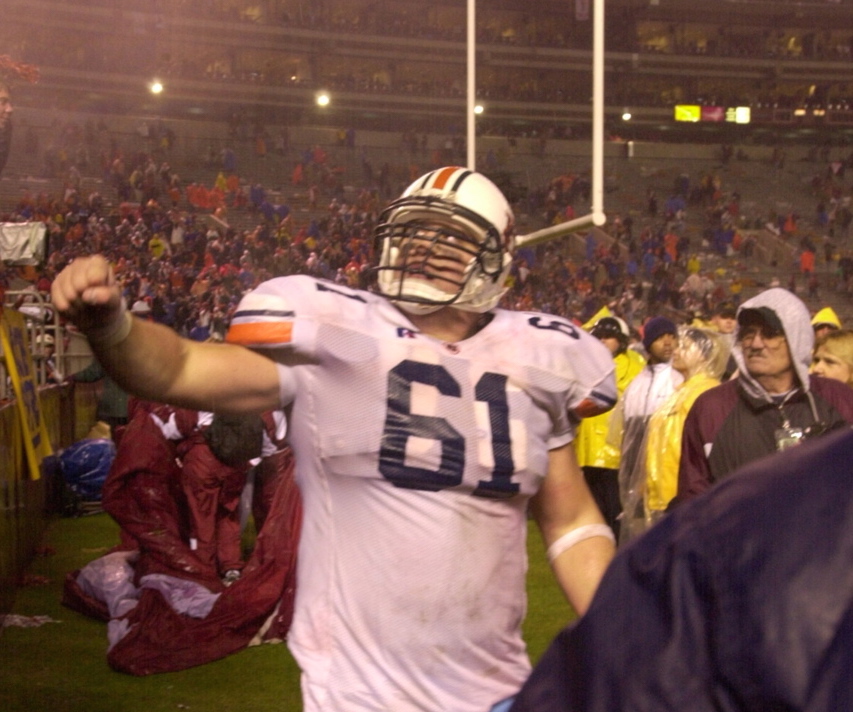 Cole Cubelic: It was more relief than anything else. Ability to hit someone not on your team. Apply things you have been working on & just go play.
It we always nice to come out of the huddle & not have your coach yelling from 5 feet behind you. Excitement truly generated when the busses rolled in for Tiger Walk. Then it got real.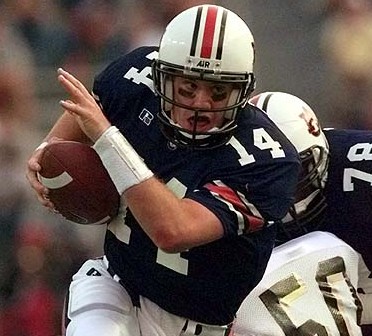 Ben Leard: Game week for the first game was really tough. I was always really nervous. I was anxious, but eager to get back out there and starting to get back in that mode of week by week by week. 
I was nervous about how well we were going to play and about how well I was going to play. But you're always excited because it's the first game.
---
What was your record in season openers, and which was your favorite and why?
Andrew McCain: I'm pretty sure we only lost one season opener in my time at Auburn. It happened to be my first. Georgia Tech went off on offense that night. Megatron playing wide receiver was a tough matchup for us. We bounced back and had a great year. 
My favorite opener has to be Louisiana Tech in 2009. It was my first start at Auburn. It was a culmination of a decision I made in November of 1993 when Frank Sanders caught a deep ball on fourth down from a young backup named Patrick Nix. The moment I became an Auburn Tiger. The moment I decided that we should all seek to have a little Patrick Nix inside ourselves. Be ready. In life like in football, your chance to change the game may be one play away. 
We dusted La. Tech that night. We were ready. We were what Auburn needed, after a tough 2008. We were back. We haven't left since. 
Cole Cubelic: Injured vs Virginia at home so that was pretty crummy. I was part of a string of centers that went out do that added to the misery. The previous year in Charlottesville was cool just because of the atmosphere. The comeback in 1999 was my favorite because I felt like Leard proved himself by coming in to save our asses. He deserved it. 
Ben Leard: My record in season openers was 2-1. Lost as a sophomore to Virginia on a Thursday night, beat Appalachian State as a junior, and then we beat Wyoming on a Thursday night my senior year.
That was by far my favorite because it was my senior year and we were expected to be pretty good. It was a great game and we played well statistically. It was nationally televised with Herbstreit, Mike Tirico, Chris Fowler and all of those guys. It was a really fun game being that last season opener on a Thursday night in 2000.
---
If you had to give a season prediction for 2015 right now, and you do because I'm asking you to, where will Auburn end up?
Andrew McCain: We can be as good as we will decide to be this year. It's not a one time decision, though. It's a decision made before every single play. Before every rep at practice. We have the athletes and the coaches to be great. Greatness is an opportunity. It's never a promise. We can win them all if we prepare and play with intention and  purpose. Our coaches will put us in the best situation to win, but a headset is not a helmet. We need young men to appreciate the responsibility they have. They must relish the opportunity before them. If they do that daily, and play for the AU, we can win them all. This week, only one of them matters. See you at the dome. WDE. 
Cole Cubelic: I have Auburn winning the West. I don't think it would be a massive letdown if that doesn't happen only because of the strength of the league. Hard to say with playoffs & not knowing opponent but I believe Auburn wins the West & is in the semifinals. 
Ben Leard: I have every bit of confidence that Auburn is going to end up winning the SEC West, potentially winning the SEC, and finding themselves in the Top 4 for the College Football Playoff. This is simply because of the talent and the way the schedule stacks up. Georgia and Alabama at home inside Jordan-Hare will play to their advantage.
It's all going to be dictated by how well the guys play, most importantly Jeremy Johnson, Duke Williams, the running backs, and obviously the defense. If there is a minute amount of improvement with the defense, I fully expect these guys to go undefeated in the regular season, play in the SEC Championship, and hopefully be in the playoff at the end of the season.