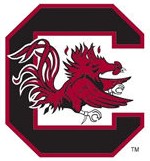 Auburn and South Carolina have only played 12 times in the history of college football. The first meeting, and the beginning of 4 straight annual tilts, began in 1930. Auburn won the first 2 meetings, then they tied, then South Carolina got their first and only win of the series in 1933. The teams would not play again until 1996. From then on Auburn has won the last 8 meetings.
There have been some competitive instances of this periodic rivalry. In 2010, Cam Newton showed us his Superman impression in a very close game. Later that year, Auburn won the SEC Championship against these Gamecocks in a not-so-close affair. The following season, in 2011, South Carolina was ranked #10, and Auburn was Cam-less, but still went to Columbia and got what some may have considered an upset.
Without knowing the odds of those games from the 1930's, the Gamecocks have been favored in one, maybe two games in this series. They are not favored this Saturday.
This year's Gamecocks played Tennessee close, and despite a dumb touch of a punt, had a chance for a game-winning drive. They seemed like they were going to be blown out by Florida, but they sort of hung around until it looked like they had no clue that they were only down two touchdowns, and lost by those two touchdowns. Then they beat Vanderbilt, the worst team in the SEC, who was also down to 50-something players due to COVID-19.
They are 1-2 with a sad win and maybe one other game they had a somewhat decent shot of tying with a long drive at the end of the game.
Auburn is 2-1 with a solid win over a Kentucky team that should be 2-1. There was the 27-6 loss at Georgia, but when you look at what their defense is doing, maybe Auburn's offense isn't that shaky. Then the Tigers beat a much better Arkansas in a completely legal way during a monsoon. Auburn is 2-1 and they should be 2-1 at this point.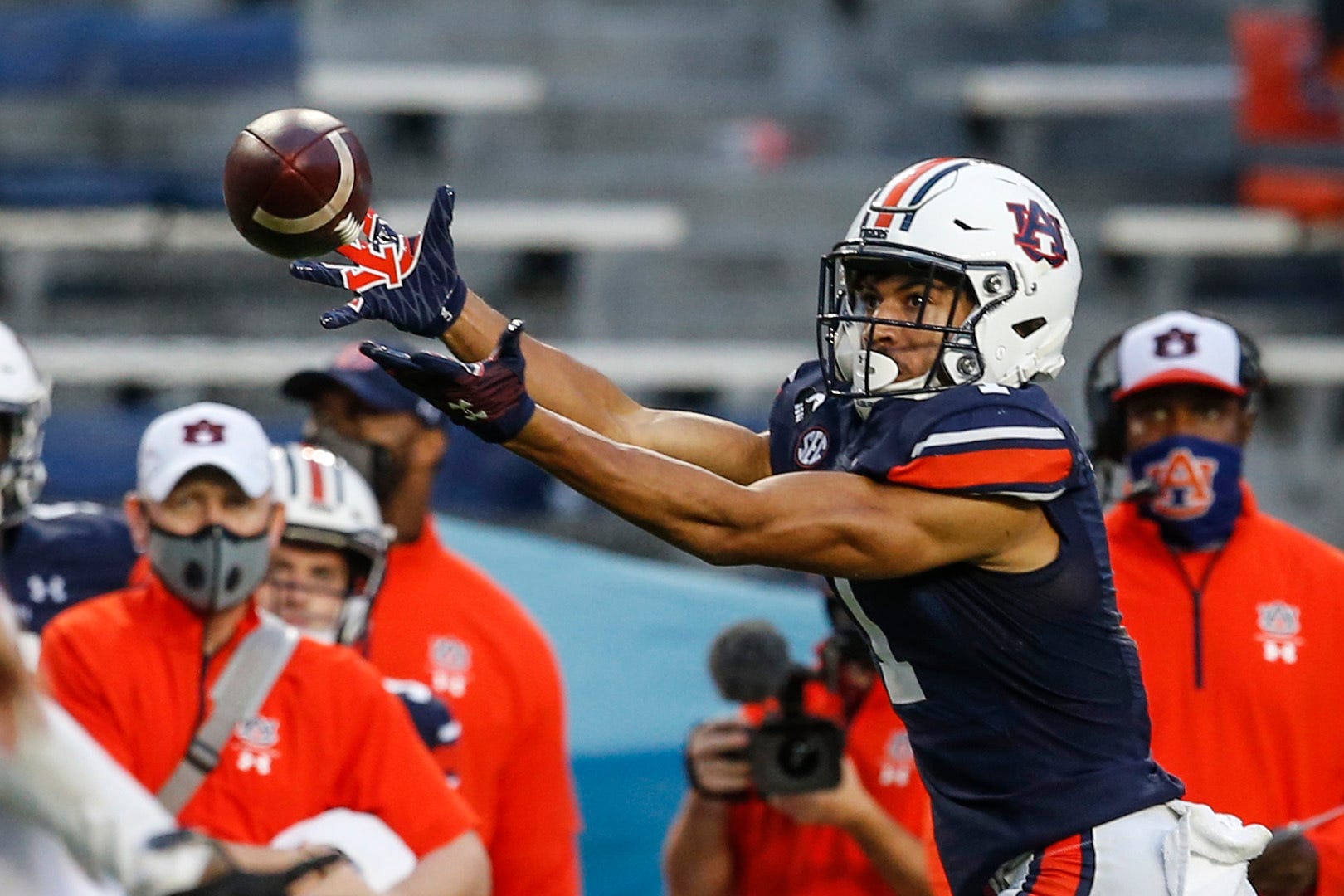 It's hard to say that they could've beaten Georgia on that Saturday night, but it definitely wasn't made easier due to all of their injuries and ejections. Some of those injured players were back against Arkansas and they helped, but the holes were still apparent.
Now, supposedly, Auburn should possibly be getting everybody back besides KJ Britt. That's your starting cornerback, your starting defensive end, your #2 receiver, a probably now #2 running back, and other defenders.
Everybody is dealing with issues, but Auburn's issues were those that would affect anybody in any normal year, too. It's just good players being hurt. It's also been a huge lack of home field advantage in both of their wins that were quiet for a good portion of the games. That's South Carolina's problem this week.
Don't worry, though. It seems as if everybody but Auburn and Vanderbilt are allowing more and more people in to their stadiums every week. Texas A&M seemed to have an almost full stadium. Georgia's student section looked like an annual November Auburn-Georgia game. South Carolina is that way, too.
This is a big game to South Carolina. They don't ever beat Auburn and Auburn is ranked. You best bet that there will be some fans that "sneak in" to the stadium. Sandstorm will be rocking the stadium right as College Gameday transitions into the game broadcast. They'll be pumped if Auburn doesn't get a 1st down on the first drive. They'll be pumped if they get a 1st down on the 1st drive.
But here's the thing, guys. Auburn is better than South Carolina with the team that played in a monsoon last week. Arkansas is better than South Carolina with the team that played in a monsoon last week. This week's Auburn is better than both of those teams.
Auburn hasn't looked completely "right" this season. That said, Auburn found a running game last week. Tank took over and he'll take over this week, too.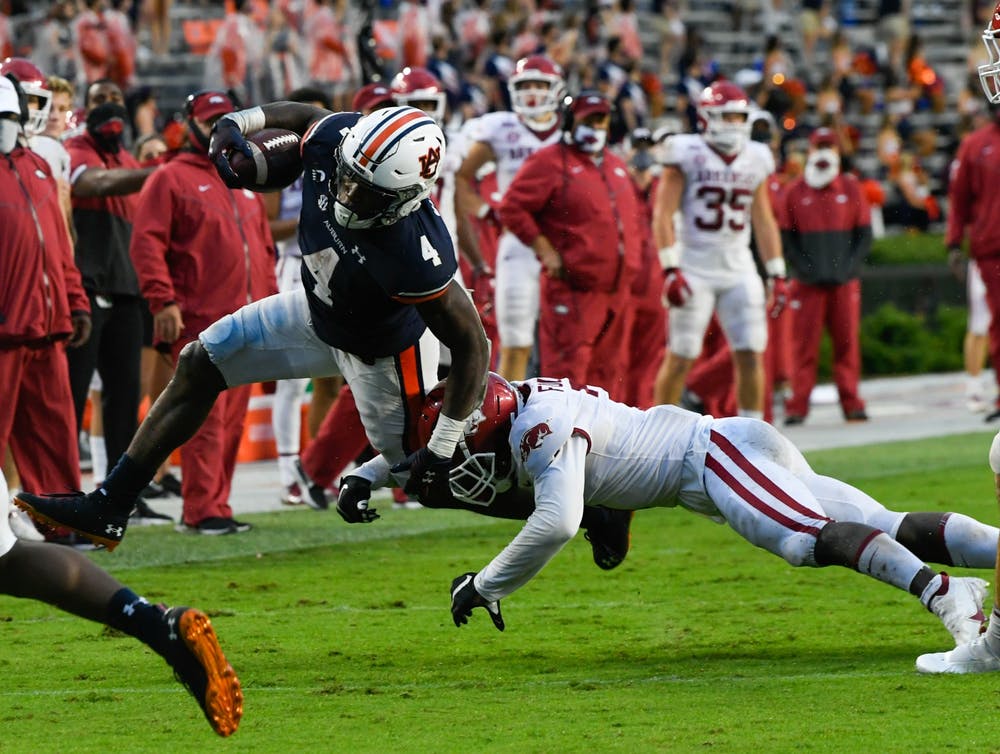 Not having to only throw to a not-100% Seth Williams and Anthony Schwartz will help Bo. Getting some pass rush and more lockdown players in the secondary will help, too.
Everybody wants to be all dumpy on Auburn because of how they lost at Georgia. The dumpiness continued because of the way the Arkansas game ended. That team isn't playing South Carolina. Auburn isn't playing Georgia. Auburn isn't playing a 5th year senior quarterback in a monsoon.
It will start shaky because all games this season will start shaky, but then talent level will take over. South Carolina fans will give up after they see what they truly expect to see and have seen for a few seasons now.
Bo throws two 1st-half touchdown passes and Tank adds two more in the 2nd half. A special teams touchdown of some sort will make the too many South Carolina fans head for the exits early. Auburn will get no credit for the win because it's "just South Carolina," but they'll be 3-1. After how this season has shaped up around the SEC, that's all you can ask for.
Auburn 35, South Carolina 17