I was pretty strong in the 2019 season. 82.1%? Yeah, that's legendary. Now with less games to pick in 2020, I have to step it up. You see, the less opportunities you have to be right, the harder it is to keep that grade up. That's how math works.
Last season: 119-26 (82.1%)
This week: 7-2 (77.8%)
Overall: 7-2 (77.8%)
This all-SEC schedule is going to be interesting. No cupcakes to bump up the score. We have one ranked on ranked matchup in the SEC this weekend, but we can attribute that to the Big 10 missing from the polls.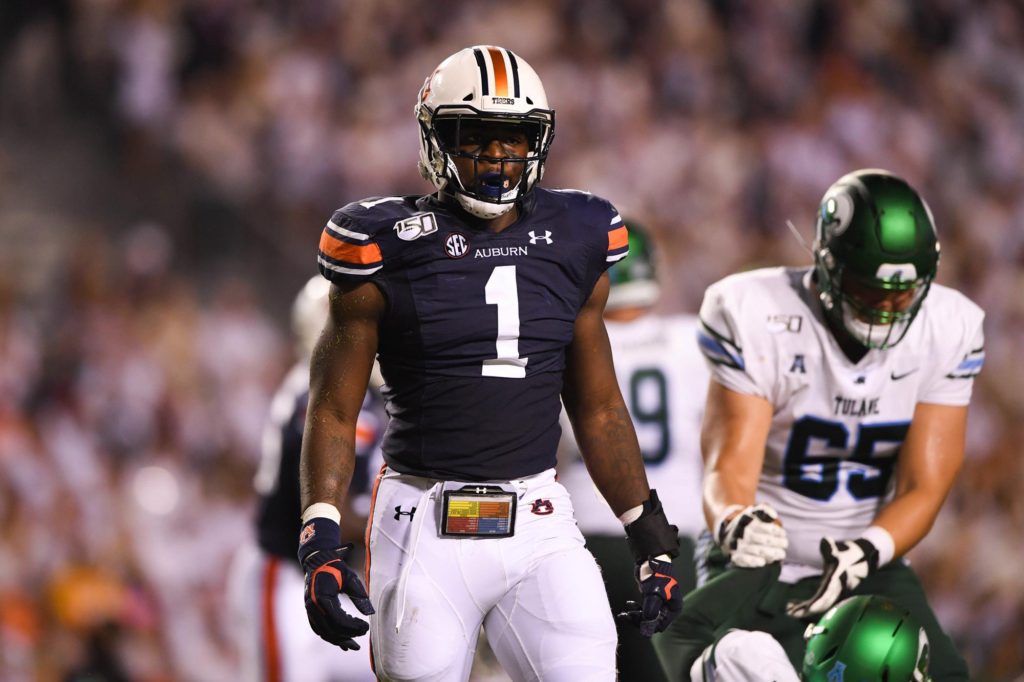 9/26
Florida at Ole Miss – The Gators are ranked in the Top 5 by playing nobody. Sounds like last year. Ole Miss has the Lane Train, but it doesn't have all its parts fine tuned yet. It will be very close because it's game one in a weird season, but Florida will get a late score to take it.
Florida 27, Ole Miss 24
Florida 51, Ole Miss 35 – SUCCESS!
Mississippi State at LSU – I wish there was a better team to expose LSU early this season, but another Mississippi team with another new coach isn't the team to do that. The Purple Tigers will celebrate last year's title, ignoring that none of those players are there anymore, and the fans that are allowed to get in will be too drunk to realize that. It won't be pretty, but Mississippi State is not the team to knock off half of what LSU had last year.
LSU 31, Mississippi State 17
Mississippi State 44, LSU 34 – FAILURE
Georgia at Arkansas – There's a tweet going around showing how Arkansas has more accolades over the last 40 years than Georgia. The really sad thing is that it is true, and Georgia has been in the East that whole time. But… Arkansas will be terrible again, and Georgia will be playing what equates to their 3rd-string quarterback. Another ugly game that will come out like it normally would.
Georgia 34, Arkansas 10
Georgia 37, Arkansas 10 – SUCCESS!
Alabama at Missouri – Five fans will watch Alabama destroy Missouri, but again, it won't be pretty.
Alabama 42, Missouri 10
Alabama 38, Missouri 19 – SUCCESS!
Vanderbilt at Texas A&M – The Aggies' 27th straight dark horse run for the national title starts with a cupcake to only bolster the claims for a strong season coming.
Texas A&M 41, Vanderbilt 13
Texas A&M 17, Vanderbilt 12 – SUCCESS!
Tennessee at South Carolina – We get to watch the Volunteers play a team they usually beat near the end of the season to make their record look better. They're back!
Tennessee 28, South Carolina 17
Tennessee 31, South Carolina 27 – SUCCESS!
Kentucky at Auburn – Check back tomorrow for my prediction in the game preview, but SPOILER ALERT: better Kentucky is still Kentucky.
Auburn 34, Kentucky 17
Auburn 29, Kentucky 13 – SUCCESS!
Other Games of Note
Florida State at Miami – Florida State looked sad against Georgia Tech. Their coach won't coach this week due to having COVID. Miami has looked strong for recent Miami against not great teams, but the Canes have it going much smoother than the Noles at this point.
Miami 30, Florida State 20
Miami 52, Florida State 10 – SUCCESS!
Army at Cincinnati – Due to the Big 10 being stupid, this is the 2nd of two ranked-on-ranked matchups in the country. I'm sure they're both great at their level, but yeah… Army wins because it's Army.
Army 31, Cincinnati 17
Cincinnati 24, Army 10 – FAILURE
Now that you know who will win, head on over to the 2020 War Blogle Pick 'em and get your picks in. There will be weekly prizes and an overall winner at the end of the season. It's easy. Do it.